The Bewdley School open new Sixth Form Cafe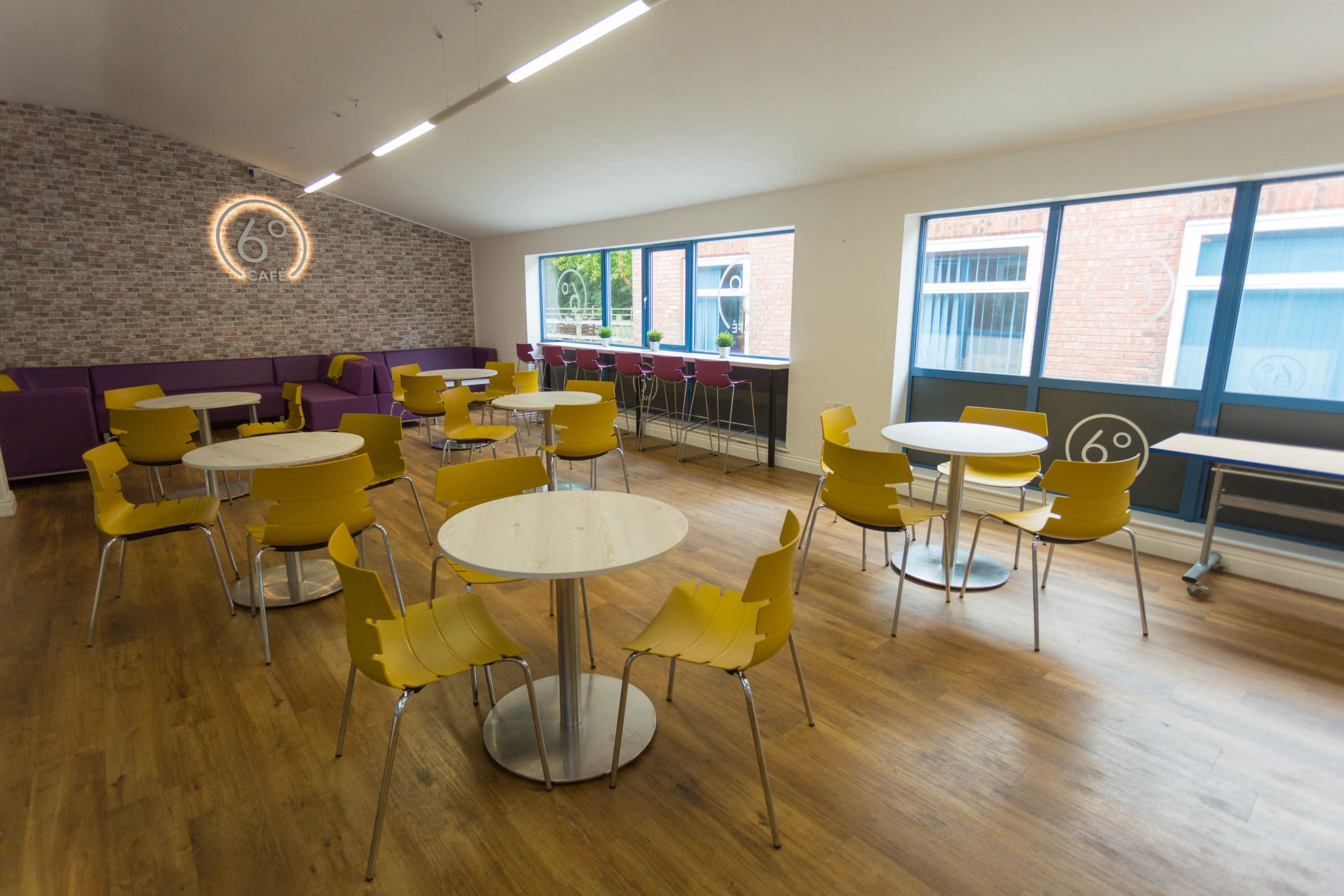 The Bewdley School have recently opened a new Cafe for their Sixth Form students which we were delighted to design, manufacture and install the new furniture for communal space.
The school wanted to create an inviting bright and engaging environment that students would want to spend time in. The space allows students to relax in between lessons as well as creating a stimulating space to study.
The Cafe area had previously been used as a common room area which was mostly unused. The focus of the project was to create a practical environment that was balanced for comfort and practicality.
Based on this requirement, Simon Downes was able to provide a number of tailored ideas for furniture to meet budget requirements and deliver the school's objectives.
Catherine McDougall, Deputy Headteacher, commented, "Simon was excellent in helping with ideas and options to bring our ideas to life all of which were practical solutions.
He encouraged us to visit Bromsgrove School for us to see first-hand the furniture Witley Jones produce and how they work with clients. This was a valuable visit which provided us with a clear insight into how Simon and the team could help us with our project.
We found that the focus was on sharing ideas and options to enable flexibility in the design of furniture and how the pieces would be incorporated into the space. We feel that this approach helped us to achieve our ambitions for the cafe."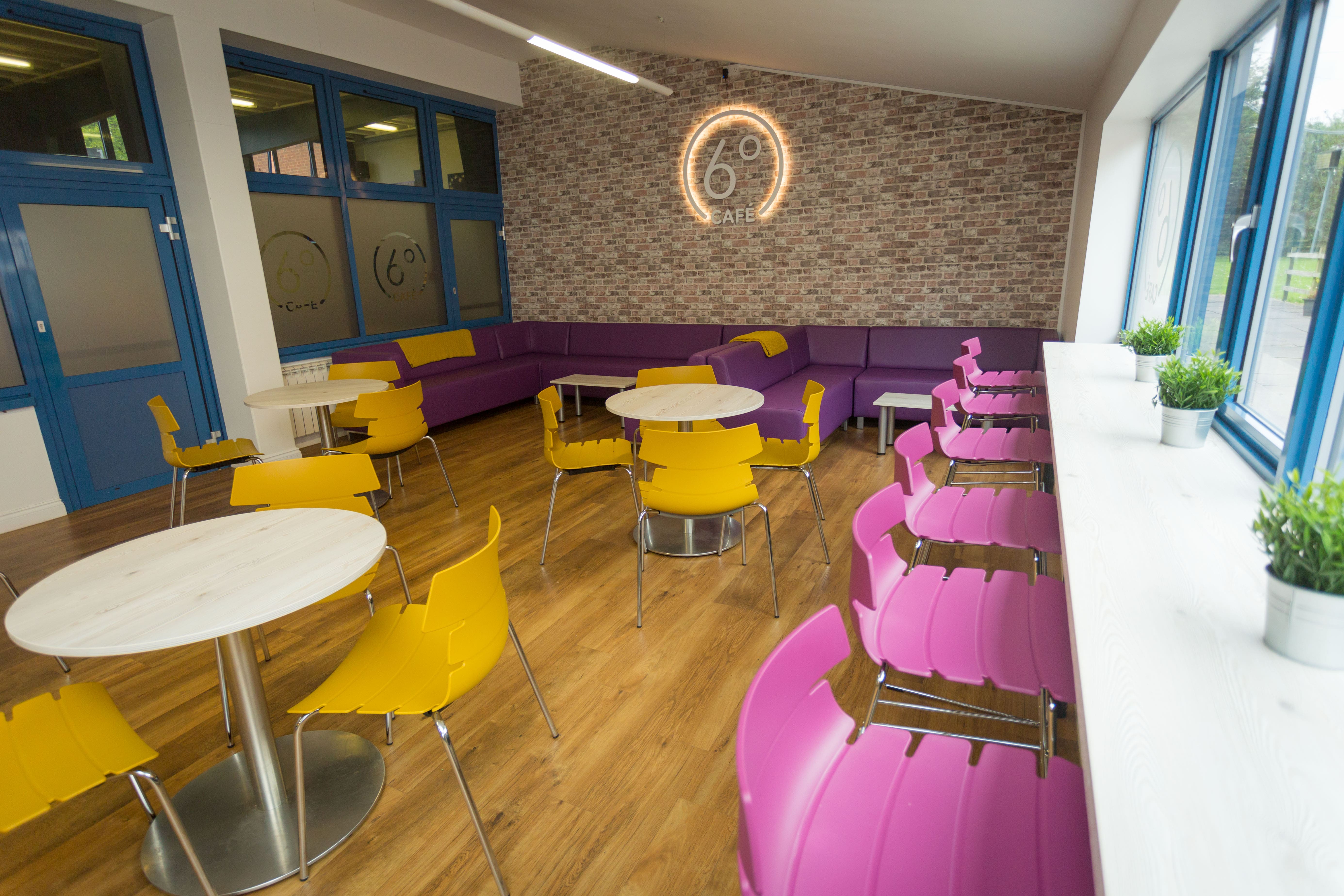 It was essential that the furniture that we provided fitted seamlessly into the environment. We were able to match the finish of the dining room tables with that of the servery which was provided by another supplier.
Alongside bespoke dining tables, we provided the school with new chairs, seating and modular soft furnishings. The chairs were selected to enhance the "coffee house" look and feel and the Modular soft furnishings were chosen with one eye at utilising it in the sixth form main building after its planned upgrade should the Café need to extend its table numbers.
To help the school reduce waste and, in turn, reduce their spend, we suggested re-using the frames from their existing dining tables. We were able to design and manufacture bespoke tops that were fixed to the frames.
"We found Witley Jones to have a friendly and flexible approach from start to finish. With regular and clear communication, we were involved and update at each stage to discuss ideas and changes. This has been a really positive experience working with Simon and the Witley Jones team." Commented Catherine McDougall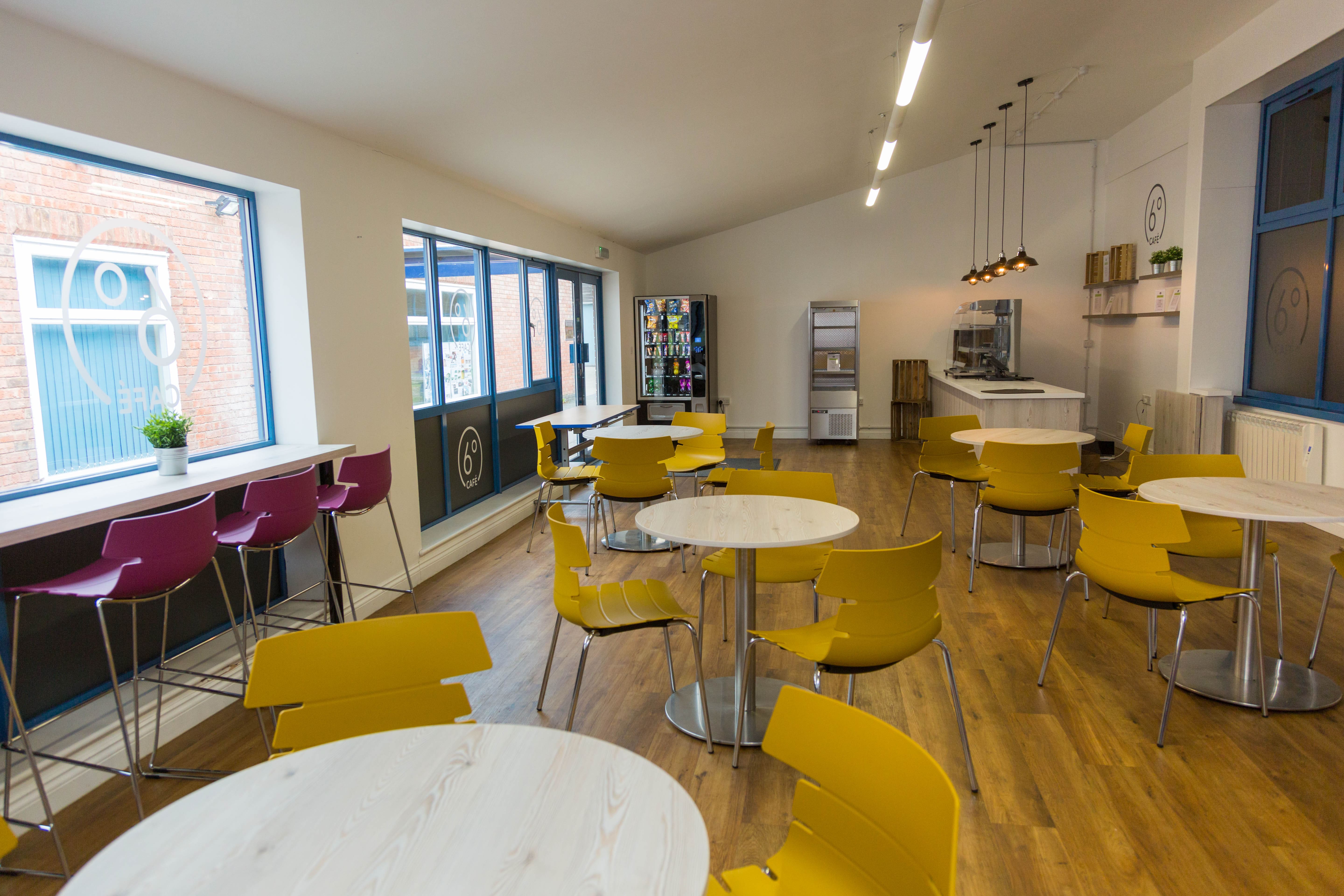 Stay up to date with furniture design trends
Subscribe to our newsletter and follow us on Twitter or LinkedIn.