High quality furniture for all educational establishments.
We produce extensive ranges of Classroom, Art & Design, Science Laboratory and Accommodation Furniture.
We specialise in the bespoke design of furniture, working closely with our clients and their consultants, with a total service including the design, manufacture, supply and installation.
Witley Jones has over 30 years' experience in supplying the education marketplace, operate from our 3500 sq.m. facility in the heart of England. We work with schools throughout the UK, Europe and across the globe.
Our Comprehensive Service:
Free consultation service
Design Process
Extensive range of finishes available
SCM/CNC manufacturing technology
Experienced skilled assembly technicians
Delivery and installation service
Environmentally friendly policies
On-going support programme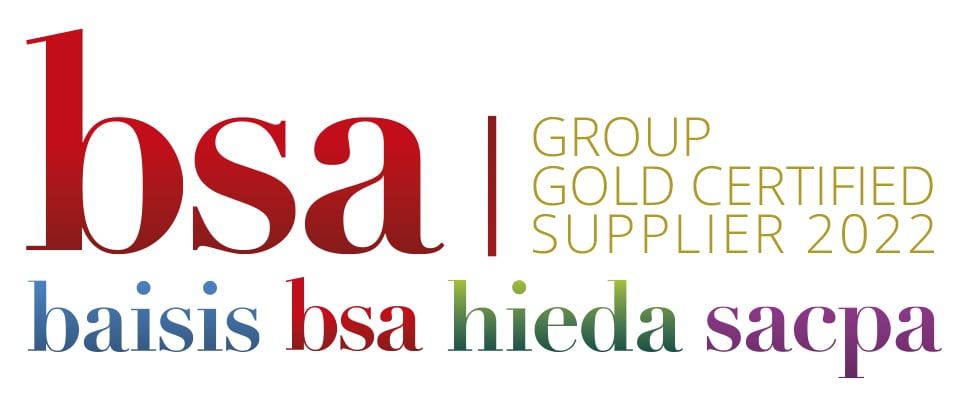 As members of both British Education Supplies Association and Furniture Industry Research Association, we wholeheartedly endorse and adopt each set of professional codes of practice.
Who are Witley Jones?
We are a family business based in Worcestershire that design, manufacture and install school furniture in both independent and state schools across the United Kingdom.
Chris and Jane Jones set up the business over 20 years ago, which has experienced steady growth and established a solid reputation within the education marketplace.
The company design and manufacture all bespoke furniture from their factory and assembly unit in Stourport-on-Severn.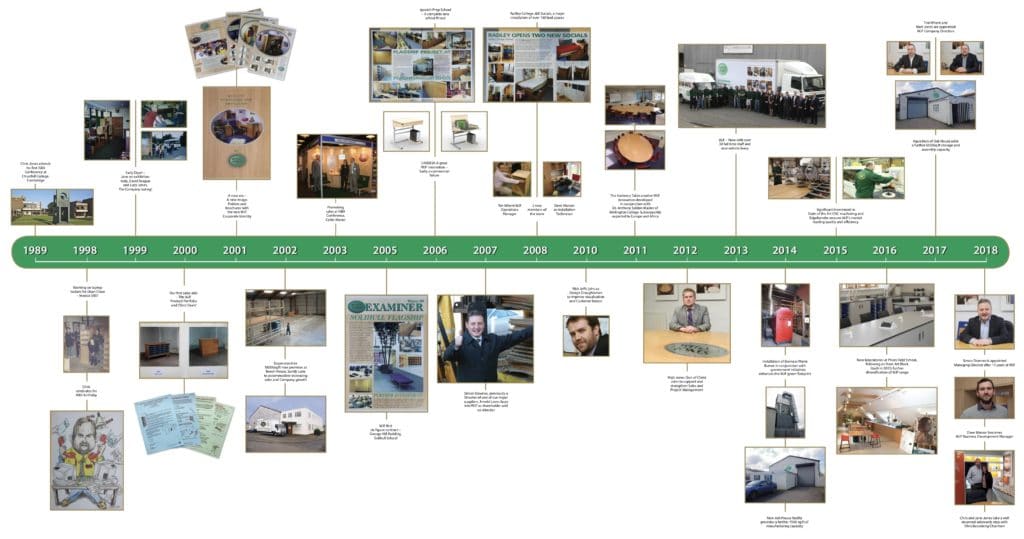 What do we do?
Witley Jones Furniture design, manufacture and install high quality bespoke school furniture.
All pieces of furniture are tailored to your exacting requirements, from the type of materials you require and specific colours as well as bespoke shapes and sizes.
Our in-house team works closely with you, your contractors and consultants, providing a total service from start to finish, beginning with a free consultation and design service.
Upon agreeing the final design of a project, we work with you to select materials and produce a schedule in conjunction with the overall project plan.
All school furniture is manufactured and assembled in our state of the art factories by experienced skilled staff. We have a dedicated installation team that deliver and fit all pieces of furniture onsite alongside our senior management team, who oversee the completion of every project.
Who are our customers and who do we work with?
We manufacture school furniture for all education establishments across the United Kingdom, Europe and the world.
We work with both independent and state schools across all areas of their estate to provide them with furniture for their renovation, refurbishment and new building projects.
Our team also works closely with building contractors that we partner with or have been appointed by the school, as well as forging close working relationships with architects that specialise in education projects.
To date we have supplied school furniture to over 400 education establishments.
Our work with these schools spans multiple projects across each estate, including bespoke boarding house refurbishment programmes and new science laboratories, through to teaching walls and single cupboards.
The partnership with Epsom College ranges from classroom furniture to teaching walls, common rooms and IT suites. We have recently helped them complete the refurbishment of boarding and day houses with bespoke boarding accommodation furniture.
At Swanbourne House we have supplied boarding furniture and designed a number of laboratories including Science, Art and DT.
Priors Field School have commissioned Witley Jones Furniture to provide classroom furniture during refurbishment projects, which have led to us installing science laboratory furniture and furniture for music and food technology rooms.
At Bromsgrove School in Worcestershire, we have manufactured and installed bespoke boarding accommodation furniture for 8 boarding houses and five day houses, as well as providing bespoke desks, seating and instrument storage for their music department. View Case Studies
What do our customers say about us?
"Witley Jones recently manufactured and installed over 65 bed spaces for Ward's Boarding House here at Wycliffe. They also provided vanity units for each of the room's en suites, dining furniture, trophy cabinets, common room furniture and furnished the cleaners/ linen store.

They met our specific requirements for each of these areas, particularly the level of detail involved with the intricacies in each of the bedrooms; they were flexible and able to adapt to the conditions of the build during their delivery and installation programme, as well as manufacturing everything within the agreed timeframe.

We are delighted with the final outcome and the level of aftercare Witley Jones offer and wouldn't hesitate to recommend them for future projects."

Mark Rickard, Estates Bursar, Wycliffe College
Read case study
"The work last summer has taken the school forward significantly and we are very proud of the new facilities which place us at the cutting edge in education… I am more than happy to strongly recommend Witley Jones to others. We look forward to continuing to work closely with Witley Jones as the refurbishment programme continues."

Business Manager, Swanbourne House
Read case study
"NVB have thoroughly enjoyed working with Witley Jones who are a very adaptable and friendly organisation. The development of the furniture design was a truly innovative process and the engagement of the client was considered throughout each stage of the design process. They met our specific requirements for each of the three areas particularly the level of detail involved with the intricacies in each of the bedrooms… NVB have worked with Witley Jones on a number of projects and would recommend them to any school for the design and supply of their furniture."

Bill Button, NVB Architects
Read case study
Read all our reviews on SayHola
What guarantee do you offer with the furniture?
All items of school furniture that we supply come with a 10 year, fair wear and tear guarantee. Witley Jones source all components and test to destruction. We carefully select our materials based on their strength and durability in order to withstand intensive daily use in a school environment.

All of the wood that we purchase is environmentally sound and from sustainable sources.
The WJ process
Planning & Design
Our Team work closely with schools, teachers, architects and building contractors to understand the purpose and vision for a room or space. This enables us to provide advice and guidance on the layout, configuration, quantity of pieces of furniture, materials and finishes.
After understanding the intricacies of a project our Design Team produce accurate scale plans and drawings of the room and 3D colour visualisation of each piece of furniture using Cabinet Vision – an exciting CAD program.
We produce a variety of design ideas for a project to discuss with a client in order to ensure achieving the best possible design in line with their ideas and requirements. Working in conjunction with the project team, we will amend and evolve the design and dimensions to ensure the best use of available space.
Where necessary, we will visit a site a number of times during the design and quoting stage to make sure we get every key detail correct before proceeding to manufacture furniture. Our team can produce bespoke samples in order to test and view a piece of furniture in situ to gauge sizes, look and feel.
Material and accessory options
Witley Jones Furniture use a variety of materials for our furniture products including natural veneers, melamine faced MDF and Plywood.
All of the wood that we purchase is environmentally sound and from sustainable sources.
Link through to materials page
Delivery & Installation
As part of the full WJF professional package, we offer nationwide delivery and installation using our own trained and skilled technicians. Whether individual items or architect designed complete room refits, our on-site teams can carefully and quickly transform the appearance of tired rooms and furniture. Sculptured ceilings and challenging architectural environments can all be accommodated with bespoke design details.