CATS Canterbury roll out Let Bed across Boarding Accommodation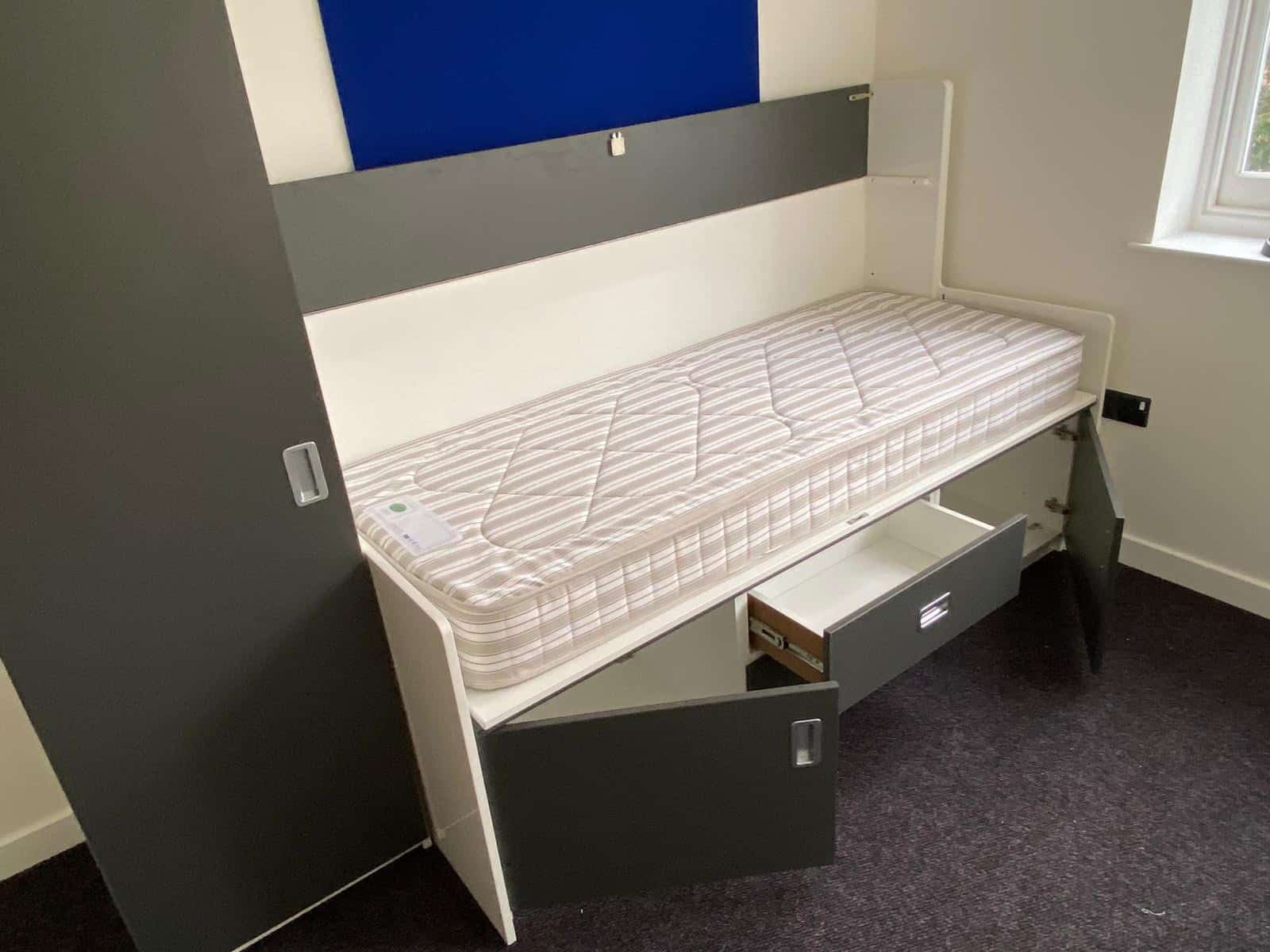 In the summer of 2020 we were delighted to assist CATS Canterbury with their decision to roll out our Let Bed across their boarding accommodation. Our Let Bed is a desk/bed conversion that offers space for summer lets without any extra components, using the same footprint, and can be converted in less than one minute!
The CATS Group offer international students the opportunity to prepare themselves for university life through an independent education across their three UK campuses in Canterbury, Cambridge and London, but also Boston, Massachusetts in the US.
Our relationship with the Group now stretches back over ten years, with Witley Jones providing boarding accommodation furniture in several of the Houses at the Canterbury campus. Traditionally, we manufactured a bed/bunk conversion to assist with the summer letting programme however, the College saw this year as an opportunity to roll out the Let Bed and save internal resources at a time of year when they can be used elsewhere.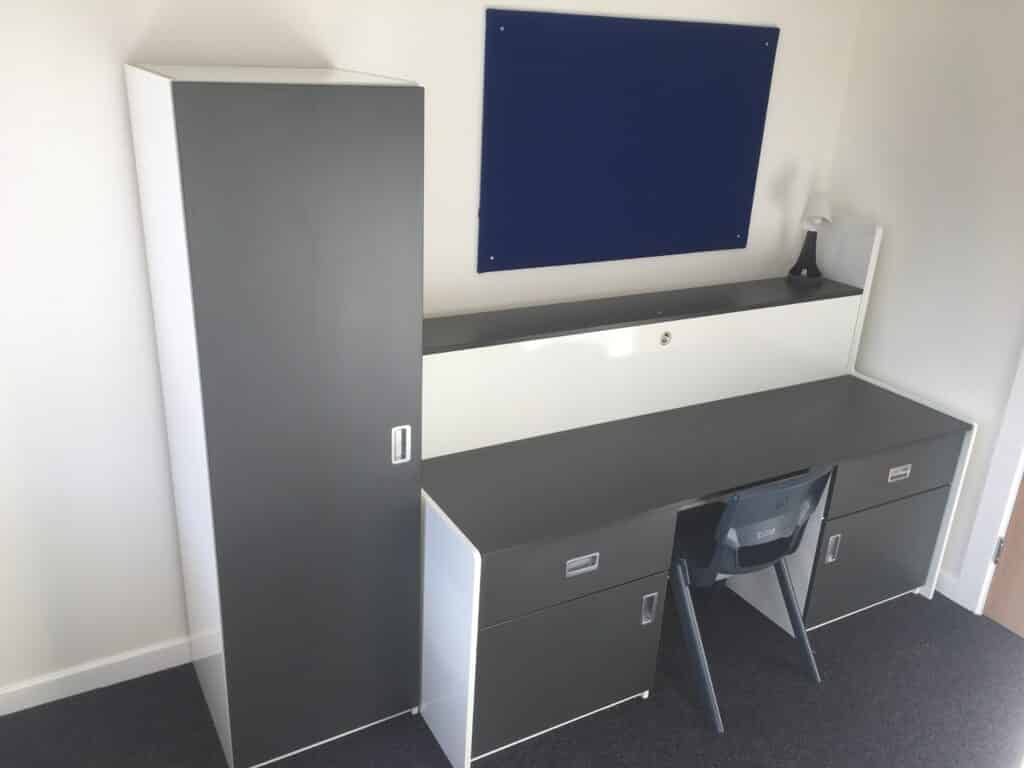 Group Director of Property and Operations, Dave Robinson, explains: "In the summer of 2020 we redeveloped a building that was designed with 66 en-suite bedrooms. However, during our summer school season the rooms need to become capable of hosting 2 students. Our process for achieving this was to convert the current beds into bunk bed.
On investigating a better way to operate, a solution was available in the marketplace that negated the need for storage and manpower issues prior to and after the summer school period. Witley Jones offered the perfect solution in the form of their Let Bed.
The Let Bed provides the perfect solution in that it uses the exact same footprint whether set up as a desk or a bed. The mattress is concealed within the desk set up too so, as well as being a smooth and swift conversion. These Let Beds offer a robustness which we feel is essential in an educational environment but offer a quick and easy conversion too."
This year was also seen as a good opportunity to freshen up the material choices, moving away from the previous Ash woodgrain and injecting some clean, neutral colours – Gloss White and Graphite Grey. We were happy to work with the College and demonstrate our advances in manufacturing capabilities, as well as the material options available to our customers generally.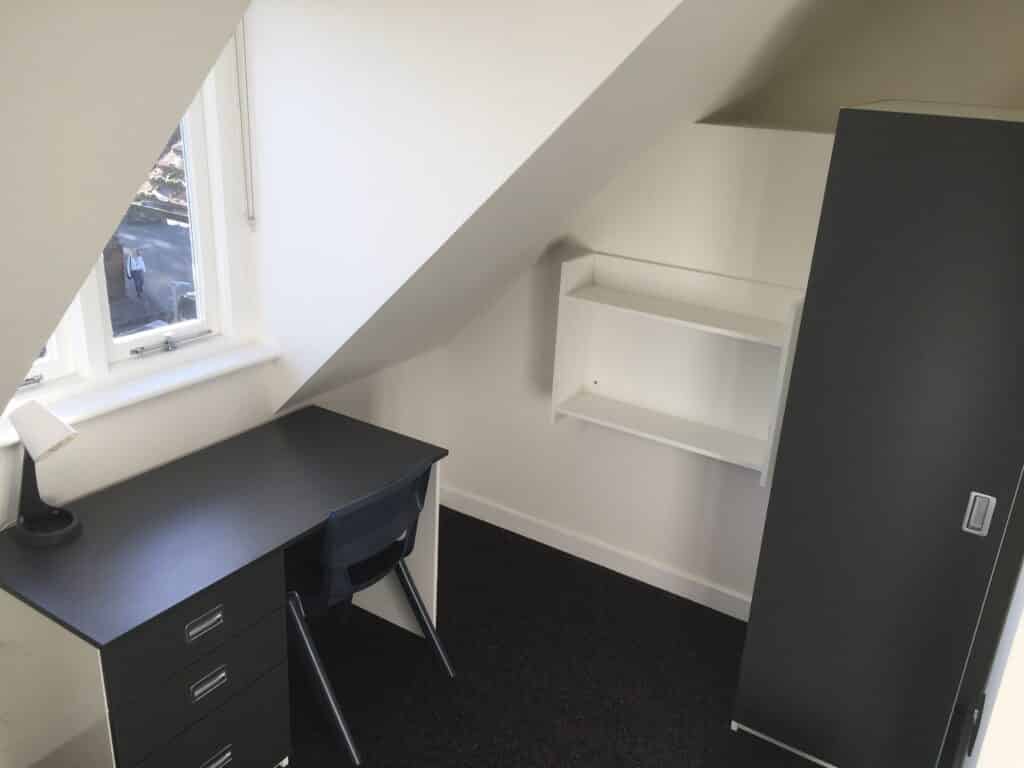 "I have been fortunate enough to visit Witley Jones' manufacturing operation and meet key staff, who all give you an impression that they have a 'make it happen' attitude and are dedicated to producing first rate and quality furniture.
Since my first dealings with Witley Jones some 10 years ago, they have always been able to provide the perfect solution to my residential accommodation furniture needs."
We are happy that the College have found a better solution to their increase in capacity over the summer months and look forward to seeing more Let Beds across the campus in future.
Stay up to date with furniture design trends
Subscribe to our newsletter and follow us on Twitter or LinkedIn.