Kings Hawford celebrate opening of double decker bus library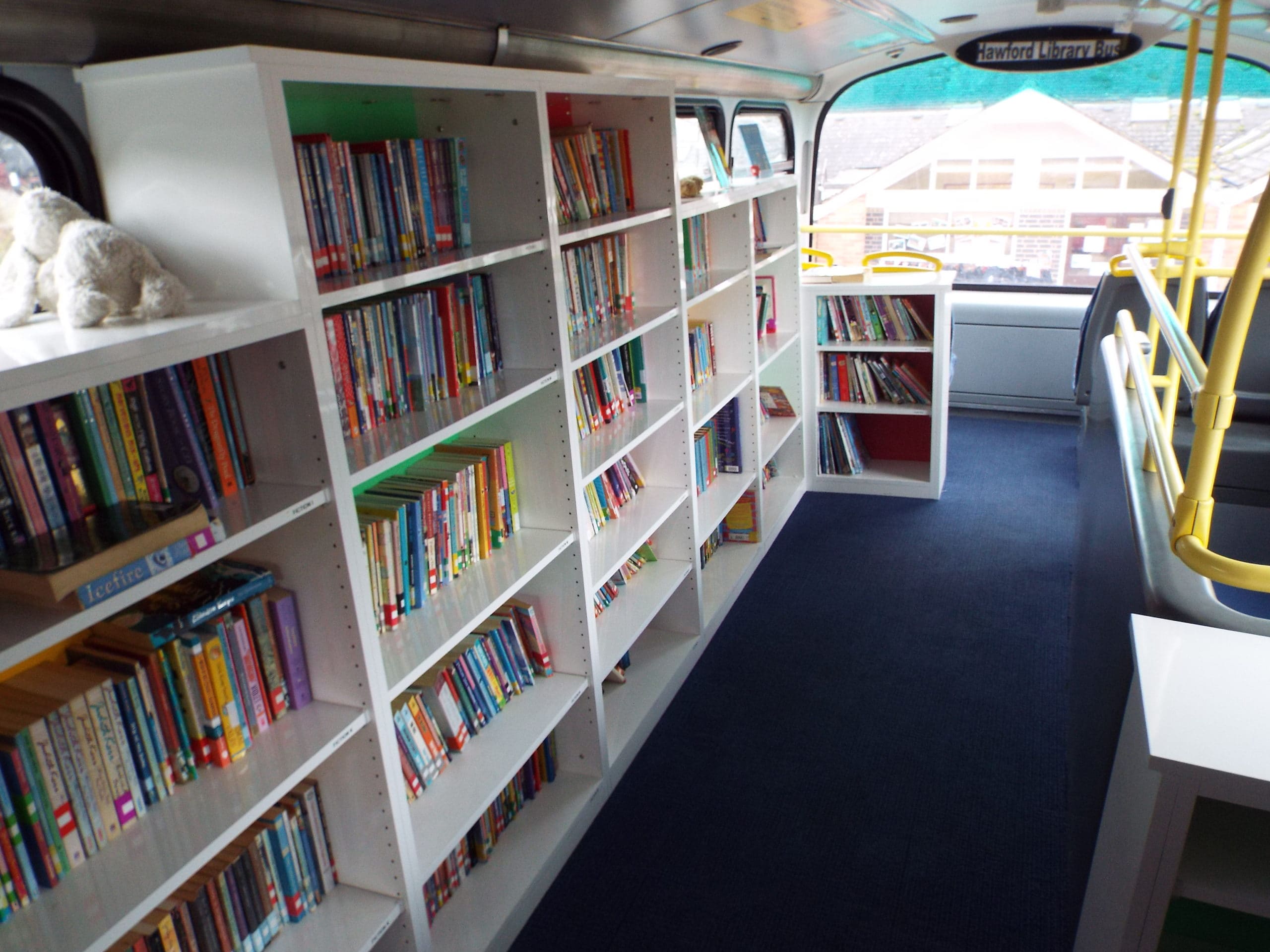 Kings Hawford, Worcester, celebrated the opening of their converted double decker bus library at the beginning of the school year.
The school had partnered with Stourport based furniture manufacturer, Witley Jones Furniture, to design and convert the London Transport red bus into a dedicated space for pupils to learn to read.
The aim of head teacher, Jim Turner, was to create a space that made a statement outside of the main school building. After hearing about similar projects, Jim decided on bringing the double decker bus to Worcestershire to repurpose into an exciting and interactive environment.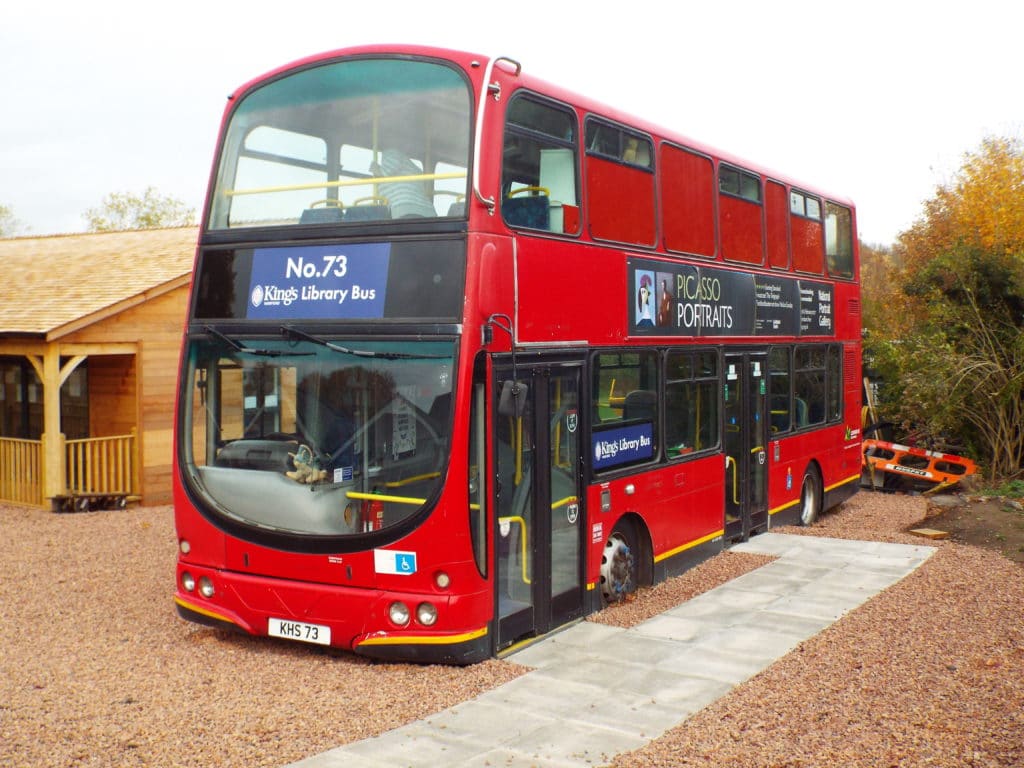 Jim Turner, Head of King's Hawford, said, "For the younger children the most important thing is that it is a place to sit and be read to. A great space to take part in an adventure, a journey.They especially liked going upstairs to choose their books and enjoying the view from the top seats. The bus puts reading at the heart of our school."
It was essential that the design needed to be in-keeping with the bus. We didn't just want to put shelves in and call it a Library Bus. Witley Jones Furniture worked closely with us to shape the project; the team at Witley Jones grasped the idea and concept immediately."
During the Summer months, bespoke seating, shelving and tables were designed and installed throughout the vehicle in time for the grand opening at the beginning of the Summer term.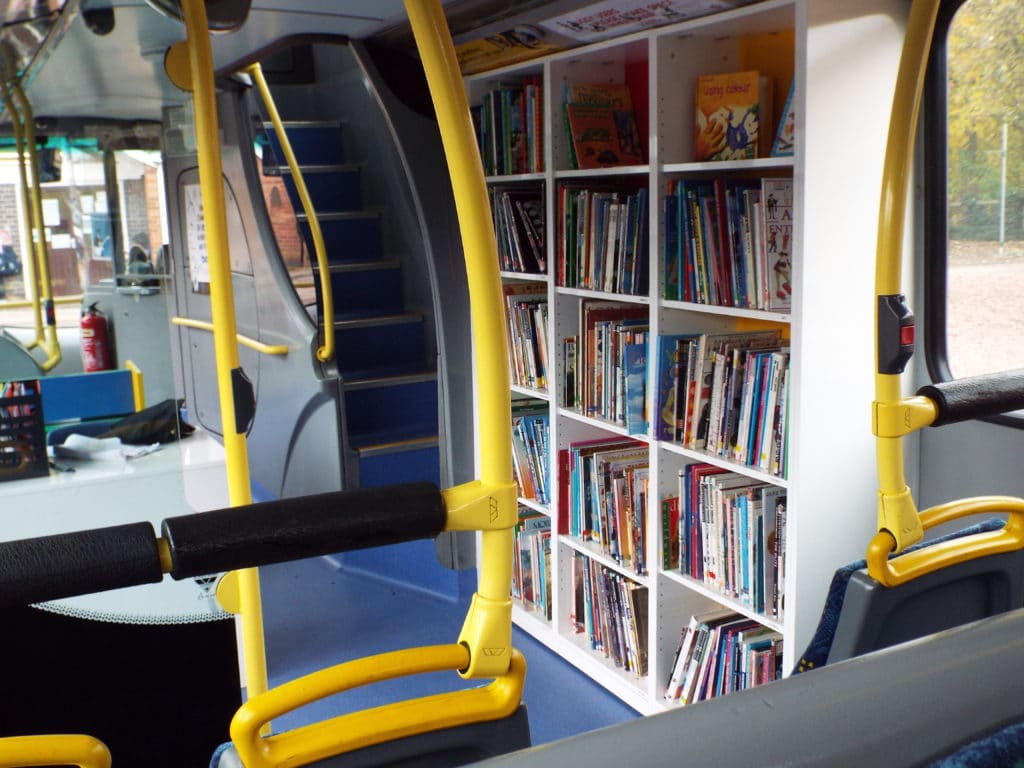 "We are delighted to have been invited to work on such an innovative project for a school that is local to us in Worcestershire. Converting a double decker bus is certainly a unique project that we hadn't encountered before, it was important that the interior and furniture was in-keeping with the bus and colour scheme where possible." Commented Matt Jones, Director, Witley Jones Furniture.
Stay up to date with furniture design trends
Subscribe to our newsletter and follow us on Twitter or LinkedIn.