Opening Doors of Business initiative showcases career opportunities in the Wyre Forest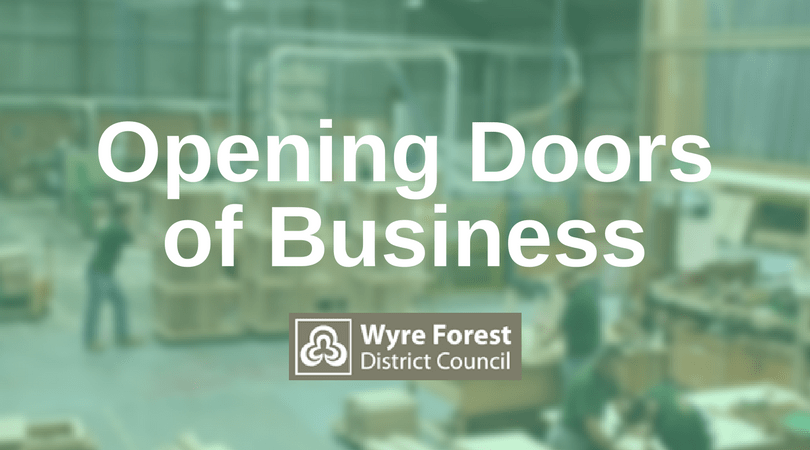 Witley Jones welcomed students from King Charles School to our Stourport factory as part of the Opening Doors of Business week, a ReWyre initiative supported by the ContinU Trust and local Stourport firm, OGL Computer.
We opened our doors to local students as part of the project for them to experience life at our Sandy Lane site where we have been manufacturing bespoke furniture for over 30 years.
It is the second year that the project has been running after starting in 2016 in conjunction with Wyre Forest District Council as part of the ReWyre agenda to create a positive environment for businesses, people and investors to prosper in the area.
The aim of the project is to provide high school students with an insight into the day-to-day life of local businesses and meet the faces behind them.
Bridging the skills gap is a topic discussed at great length on a national level, the Opening Doors of Business initiative is a way of tackling this problem in the Wyre Forest and prepare tomorrow's talent for the world of work. It is a great way of giving a flavour of what to expect and provide the students with the opportunity to see the career opportunities that are on their door step.
"As proud manufacturers in the Wyre forest, we appreciated the opportunity of showing off our business to some of its younger citizens." commented Chris Jones, Managing Director, Witley Jones.
"We are always looking to recruit form the local area and hopefully this visit may well have sparked some interest from the next generation of workers."
"The ReWyre initiative gives local schoolchildren the opportunity to view the inner operations of Wyre Forest businesses. The visit to Witley Jones enabled the pupils to see first-hand how furniture for schools is designed and manufactured. Such visits are invaluable as they will help the pupils decide on their future choice of career. I'm grateful to Witley Jones for 'opening up their doors' and I've had very positive feedback from the visit." – Neil Morris, ReWyre Chairman
"The ContinU Trust was delighted that Witley Jones agreed to join the Opening Doors of Business week working with 8 schools across the Wyre Forest. A group of Year 9 pupils from King Charles 1 School, Kidderminster, enjoyed an excellent visit gaining an insight into the world of work and the specialist skills of this local furniture manufacturer whose products are in schools across the country. They saw how products were made and learned the various job roles and career routes in the company. The visit was a great success and the Trust hope to repeat the opportunity for more pupils next year with the support of Witley Jones." – Rob Chadwick, King Charles School
Stay up to date with furniture design trends
Subscribe to our newsletter and follow us on Twitter or LinkedIn.