Key things to consider when designing your School STEM Classrooms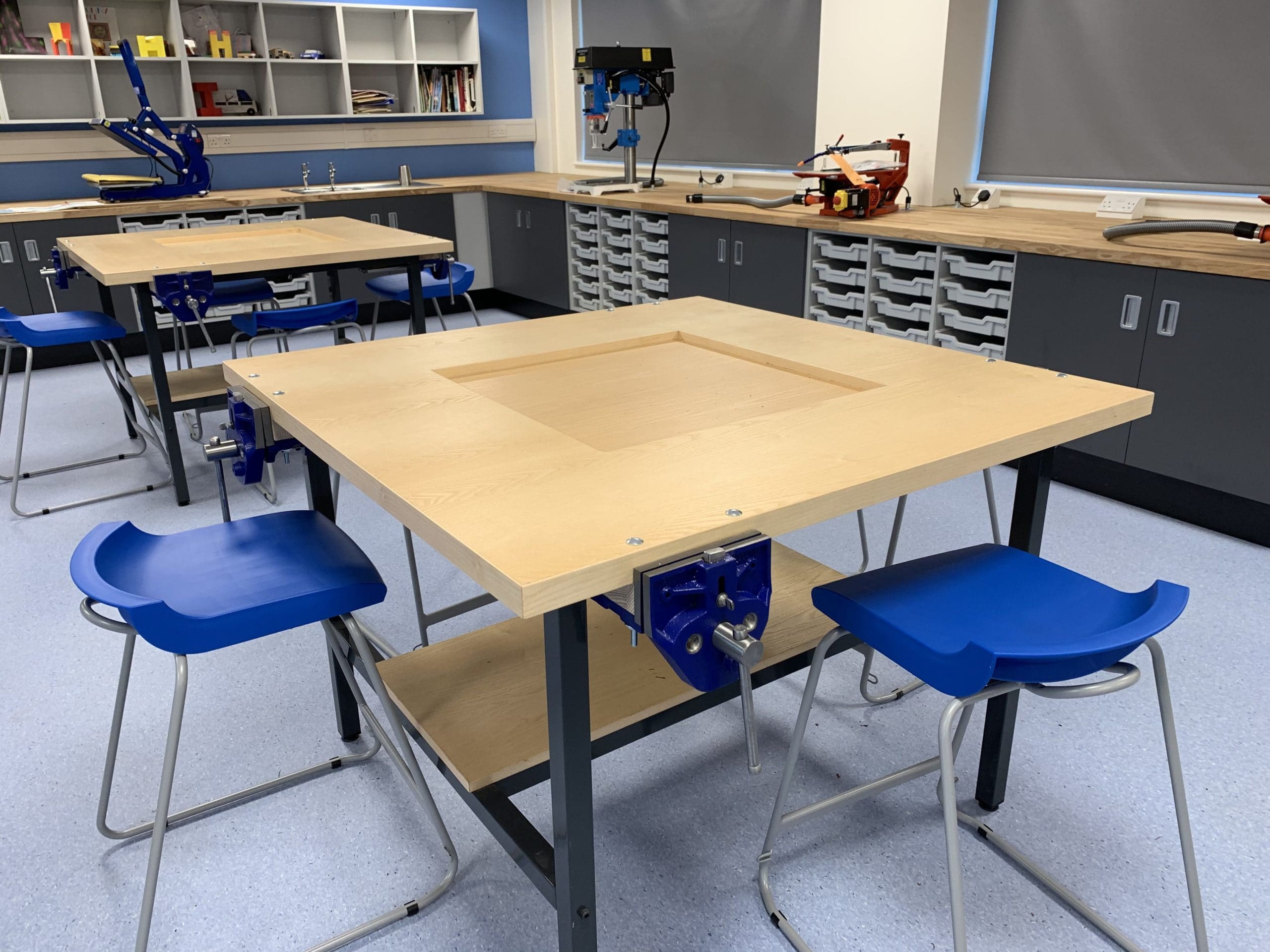 How effective are your current STEM Classrooms in supporting your teachers to run engaging lessons and make learning in STEM subjects both fun and safe for your students?
With a greater emphasis on STEM subjects in recent years,it is important to ensure your classrooms and laboratories are designed to a high standard, to create inspiring and engaging spaces for students to learn.
We understand that STEM facilities are a considerable investment and so a poorly designed space will not only create issues for your staff and students, but could also result in items needing to be replaced more often, increasing your costs and preventing you from getting the most out of your budget.
A lot of thought and consideration needs to go into the design and creation of your laboratories and STEM classrooms, to ensure you can create spaces that will continue to work for you for years to come.
Whether you are thinking about furnishing an entirely new build laboratory or transforming an existing space in your school, there are a number of key things to think about.
Aims of STEM Classrooms
You need to be clear on what the main aim of the space is.
For example, are you designing the space to be used for just one specific STEM subject or do you want it to be able to be used to teach multiple subjects?
Is it just practical work that you want to facilitate within the space, or do you want teachers and students to be able to easily switch between both practical and theory learning?
How will you be using the space?
This is a question we like clients to consider particularly when deciding on the layout they want for their space.
Thinking about how you will use the space is essential and you need to consider a variety of factors such as:
Your class sizes, or how many of your students will be using the space at any one time.
Allowing space for the teacher to move around easily and safely.
The amount of space you will need to safely and securely store all of your STEM and teaching equipment.
Witley Jones create floorplans for science labs in line with CLEAPPS regulations regards space planning and save distances between items of fixed furniture.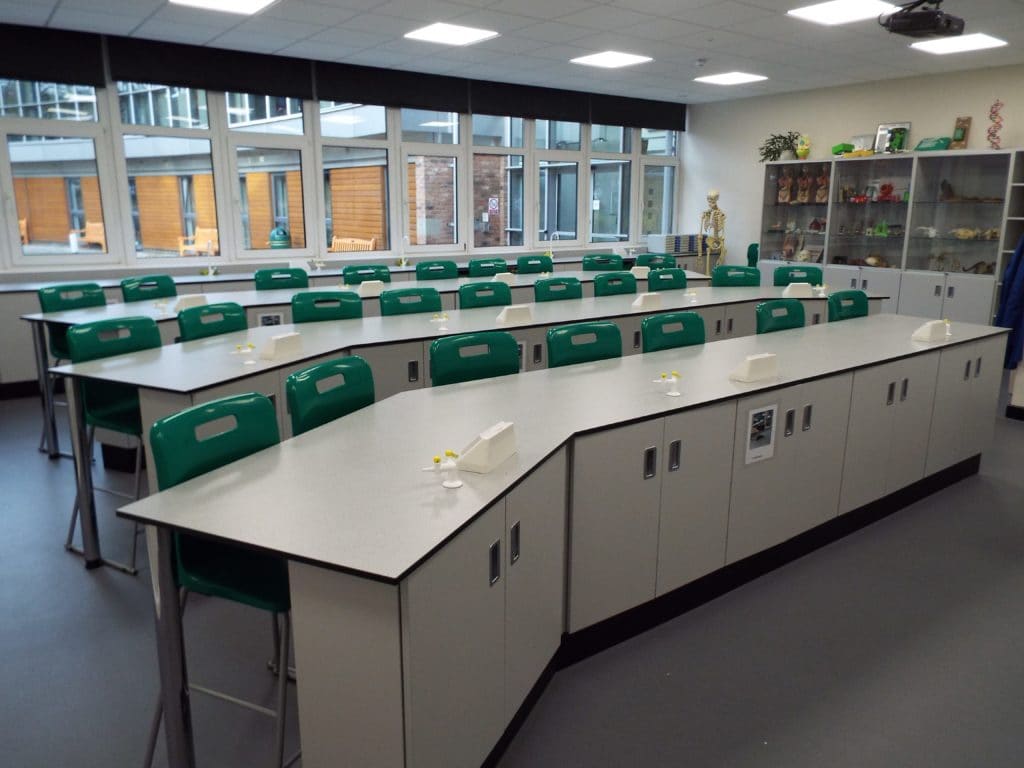 Classroom Storage is Key
Having supported a variety of educational establishments with the design of their STEM facilities, we understand that classroom storage needs to be a major consideration.
Due to the nature of STEM subjects, they can present a lot of risks and hazards for teachers and students alike.
In order to mitigate these risks and ensure the highest levels of health and safety across your STEM facilities, you need to ensure you have adequate storage in place within your labs and classrooms.
Consider the types of materials and equipment you need to store safely and securely and how much storage you will require.
Witley Jones Furniture will then be able to discuss solutions to meet these needs, whilst still helping to maximise the space available.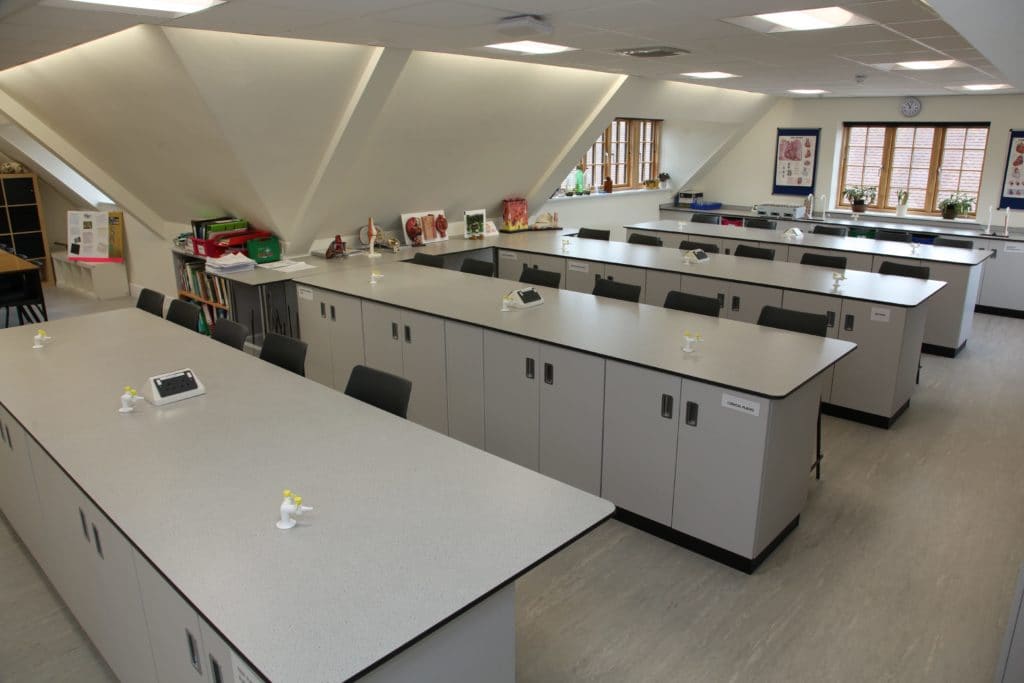 Materials and Safety requirements
The materials you choose for your STEM labs and classrooms also need to be carefully considered.
Not only do they need to be in line with all safety requirements but they also need to be durable enough to withstand both the educational environment and the type of practical work associated with STEM subjects.
Particularly in the current climate where cleaning is playing an essential role in maintaining safety and reducing the spread of infection in schools, the materials you choose also need to be easy to clean and able to withstand increased levels of cleaning
We are proud to offer Trespa materials, which is recognised as a premier developer of high-quality panels for scientific surface solutions.
Fabricated with natural fibres and thermosetting resins, Trespa has long lasting performance and has both chemical resistance and scratch and wear resistance, whilst also being easy to clean and quick to install.
All of these benefits make this an ideal material for use in STEM facilities.
We are also able to offer Hardwood worktops which can come upto 40mm in thickness, which offer a robust and secure surface to attach tooling in DT Workshops and can add a real 'wow' factor to a new project.
These are available in Ash, Oak, Beech, Maple, Iroko and others and can be oiled to help bring them to life and ensure a greater lifespan. We can also offer depths from 900mm down to less than 600mm and set out heights to suit your tooling requirements.
Choose your colours wisely
Having discussed a range of practical considerations, it is also important to consider the desired aesthetic you want for your classroom or lab.
Perhaps you would like the colours in this space to reflect that of your school branding or logo, or to reflect the colours you allocate to each subject across your school.
As you will need to select colours for your desks, chairs, storage and other furniture, you should also consider whether you want the same colour carried throughout the entire space, or colours within the same pantone that compliment each other. You may even wish to consider contrasting colours which make a bolder statement and give the space more personality
Lighter colours make it easier for students to see what is on their desks, meaning that if there is an accident, cleaning the spillage won't be as difficult. Darker colours and surfaces can make it more difficult to see any chemical spills.
Taking the time to consider all of these factors is essential and will give you a great starting point that can be built on further when you do begin having discussion with your furniture manufacturer.
If you wish to discuss your STEM plans in more detail, then please get in touch and we will be happy to talk through your options.
Stay up to date with furniture design trends
Subscribe to our newsletter and follow us on Twitter or LinkedIn.