King Edward's School, Bath install 5 Science Laboratories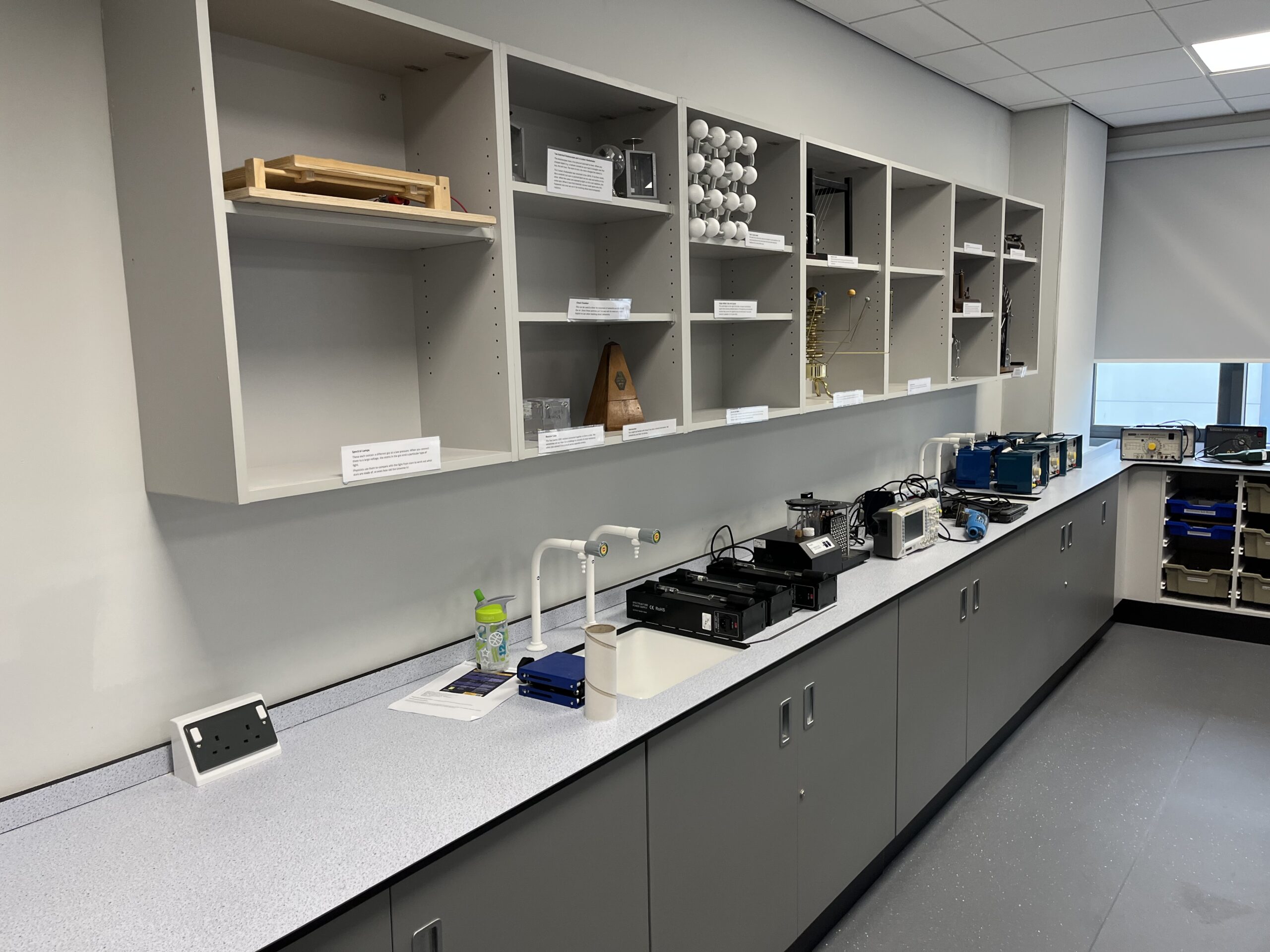 Witley Jones recently completed the installation of five new science laboratories, two prep rooms and an office at King Edward's School (KES), Bath.
With a portfolio of science laboratory projects within the independent school sector, Witley Jones were delighted to be working with KES for the first time.
Bath-based architect Mitchell Eley Gould first approached Witley Jones in January 2022, with a scheme in place following consultation with the school and their science department. Once we had been appointed as the furniture supplier, we had further detailed discussions with the school about the specifics of each room, timescales and finishes available.
Science Laboratory Design
Science laboratories are subject specific at KES and Witley Jones were required to provide a biology laboratory and prep room, a chemistry laboratory and office and three physics laboratories with a combined office and prep room.
The three science disciplines had varying requirements in terms of room layout, water, gas, electrics, storage and teaching. Therefore, the design intent from the architect and early consultation with the school was key to ensure each room met the requirements of the school and teaching staff.
"One of the key aspects of the project was the involvement of the Head of Science and science teaching staff in specifying furniture, tailoring the shape and sizes of desks as well as positioning of gas taps and utilities. Dave worked closely with the team to ensure all drawings and requirements were met throughout the project.", commented Peter Brockwell, Estates and Facilities Manager, King Edward's School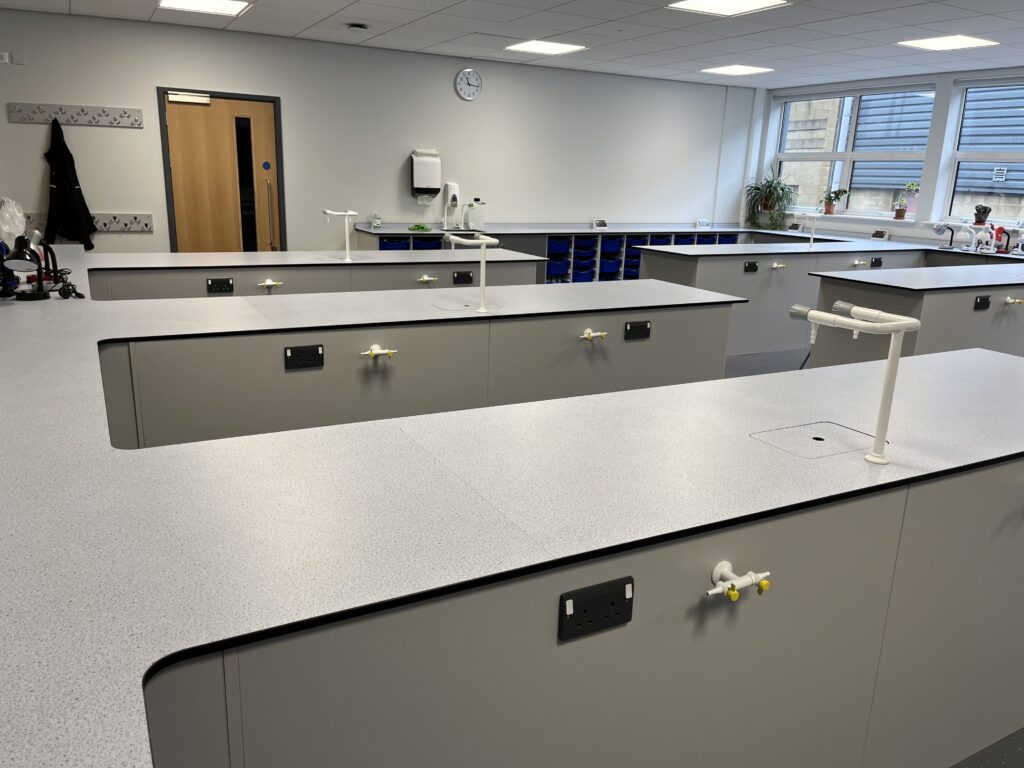 Bespoke Science Laboratories
Witley Jones provided fixed perimeter furniture, pupil workstations, teachers desks and stools in all labs; each lab using a Trespa TopLab Base worktop, epoxy resin sinks, as well as science specific water taps, Vulcathene waste and bottle traps, gas taps and electrical pedestal boxes.
The installation on site relied on a collective collaboration between the building contractor, Witley Jones and the mechanical and engineering contractors.
Dave Manser, Business Development Manager at Witley Jones, explains, "We were delighted to work with King Edward's School, Mitchell Eley Gould and H Mealing & Sons Ltd on this project. The coordination meetings were critical in the early stages to capture the school's requirements, but this was a theme throughout the process during a pressurised time of the year for everyone.
We're pleased and proud of the end result and the collaboration between all parties, even with the challenges the world is throwing at us and the pressures that installing during the summer period entails."
"Witley Jones delivered to our exacting requirements and within the timescales agreed, providing us with high quality science laboratory facilities. Dave and Witley Jones were easy to work with throughout the entire process, with regular site meetings and visits, culminating in the installation being completed on time. I would recommend Witley Jones for high standards of customer service, quality craftmanship and ease of work with." Peter Brockwell, Estates and Facilities Manager, King Edward's School
Stay up to date with furniture design trends
Subscribe to our newsletter and follow us on Twitter or LinkedIn.