How do you design a school science laboratory?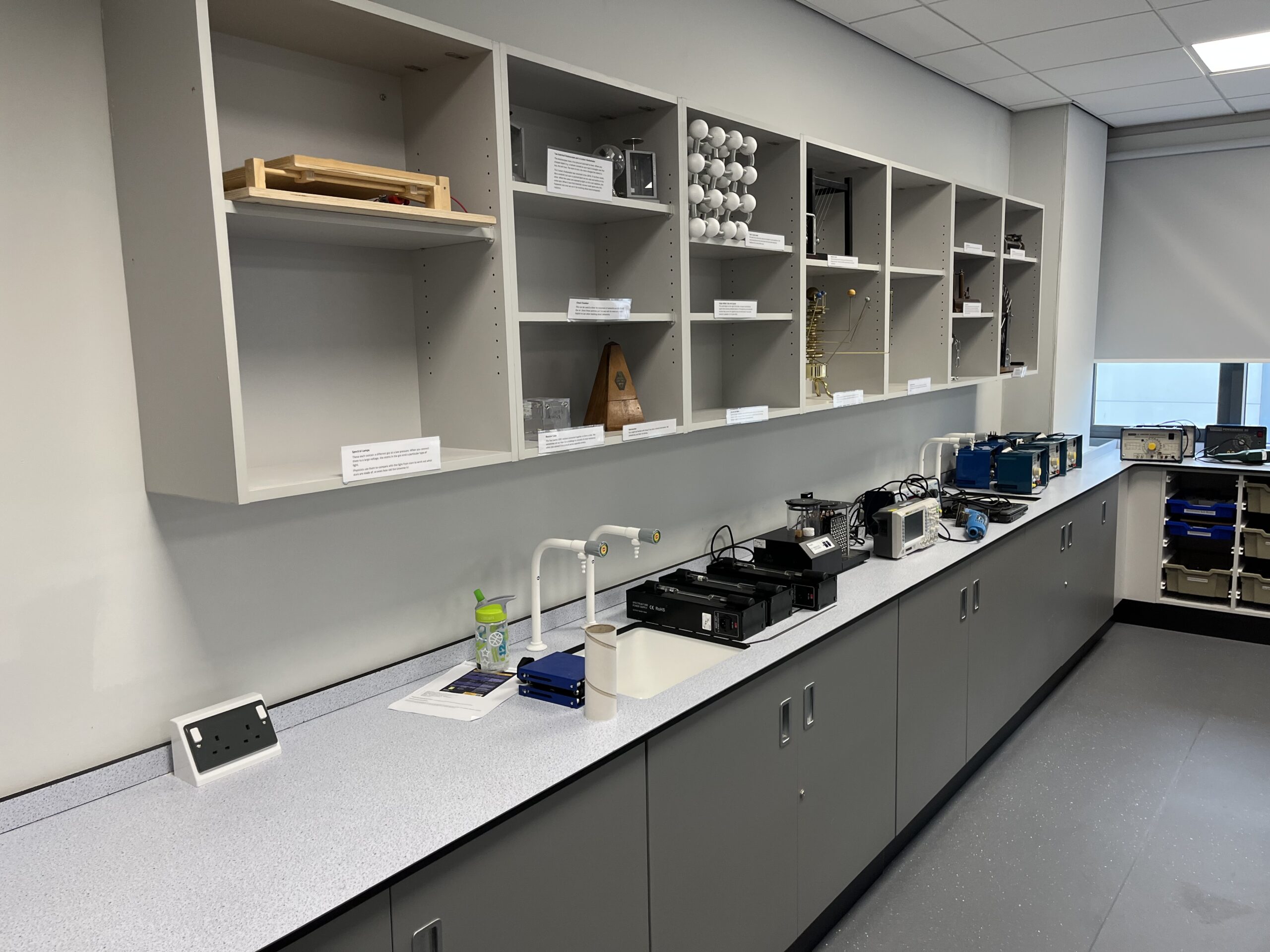 Designing a school science laboratory requires a collaborative approach, involving stakeholders to create a safe, engaging, and practical space. As well as the functionality and aesthetics, a key focus should be on value for money, to install a science laboratory suitable for today and tomorrow.
What should you consider during the design phase?
Bringing together the school business manager, estates manager, and teaching staff with the appointed contractors, to collate ideas and requirements is the fundamental first phase of design. This encourages collaboration to achieve the school's requirements whilst managing expectations and staying within budget.
Optimising the floor space available to accommodate the required class size will inform layout ideas. It will allow you to review to-scale drawings and understand where furniture, utilities, and storage will be situated. You have the ability to amend and reconsider different layouts before progressing to production.
Careful consideration of materials for furniture is also essential. The furniture must be hardwearing, easy to clean, and chemical resistant.
What should you consider when refurbishing an existing facility?
If it is a refurbishment project, reviewing the current facilities and how they are used is a recommended first step. Identify the strengths that you want to keep and areas for improvement. Consider what is driving the need for the project and keep it at the forefront of your thinking.
Ensure that the laboratory meets Health and Safety requirements
It is essential to review health and safety requirements in such a space, checking that the laboratory has the appropriate safety measures in place, including appropriate storage facilities, ventilation, and emergency exits.
What other factors should be considered?
The design should incorporate a flexible space that can accommodate a range of experiments, with appropriate lighting and electrical outlets. It is also important to incorporate appropriate technology into the design, including interactive whiteboards and projectors.
Stay up to date with furniture design trends
Subscribe to our newsletter and follow us on Twitter or LinkedIn.