Witley Jones launch new Study Bunk in Boarding Accommodation Range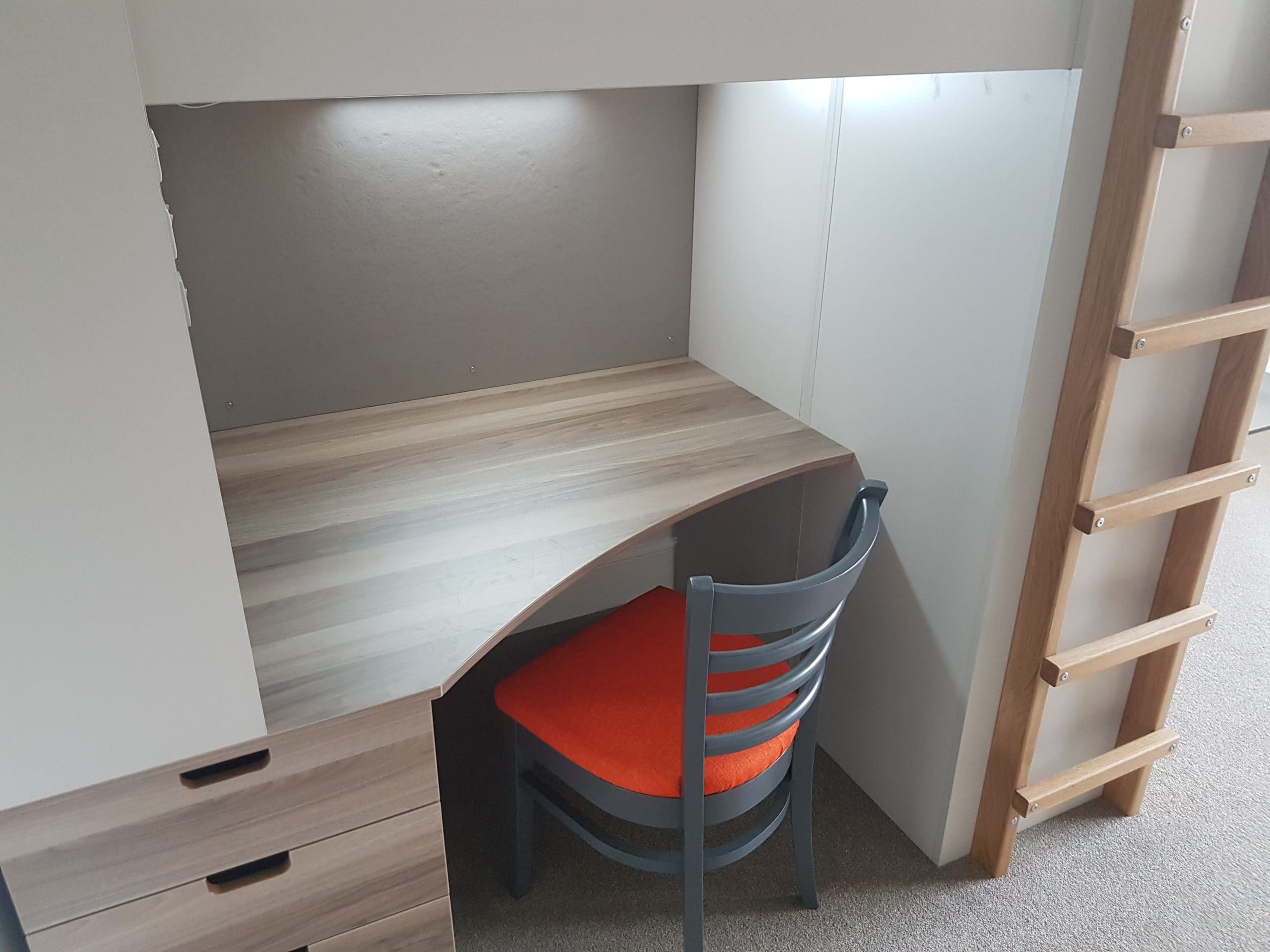 We are excited to announce we have been working on a redesign of our popular Study Bunk, to make it even more effective and fit for the boarding school environment.
Study Bunks are a versatile piece of furniture which have been a staple of boarding accommodation for decades. The bunks provide a private space for students when in shared dormitories and help to utilise the space available.
Our Study Bunk has proven a very popular solution for boarding schools and we are delighted to have produced such a great number of these beds for schools across the UK and even further afield.
As a business, we are always striving to provide our customers with the very best and looking for ways in which we can make existing products even better, whether that be through changes in manufacturing techniques and the materials used, through to tweaking the design of existing pieces.
With the boarding school environment having changed so much over the past decade, we thought there was no better time to take another look at our Study Bunk and consider any changes we could make to take it to that next level, making it an even better fit for the ever changing boarding environment.
Introducing the new 'Study Bunk'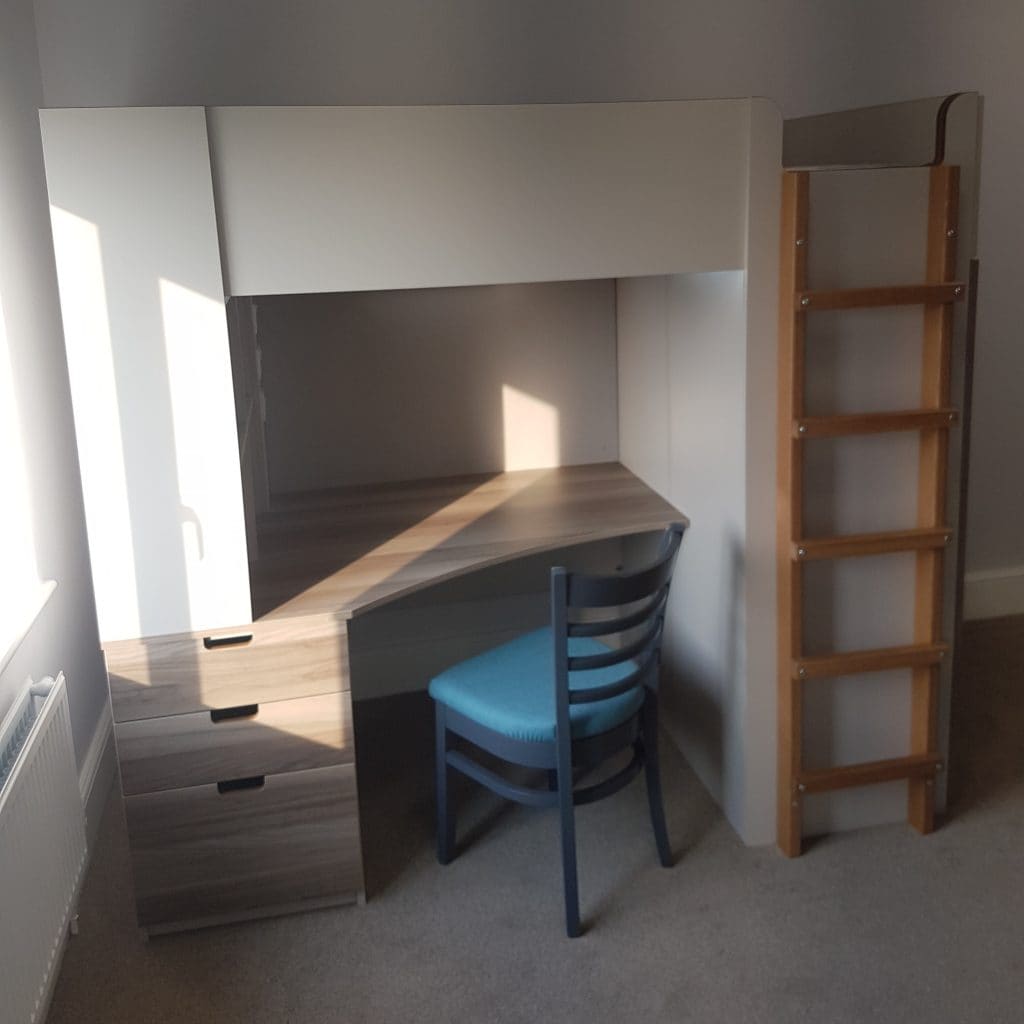 The appearance of the bunk is overall very similar to the previous design, as the size has to be very similar to accommodate the mattress. However, the new bunk has some subtle design changes such as a curved desktop, which helps to achieve a more modern look, perfectly fitting for the modern world.
The bunks are available in our usual large range of melamine faced and veneered MDF and can be tailored to meet your needs. We offer different sizes for 2'6" and 3'0" mattresses and we can also tailor the heights to fit the needs of your space perfectly.
This bunk has been tested and certified by FIRA and we are delighted to share that we have already delivered 32 of these bunks to Millfield School, Somerset and they have recently been installed over the summer period at Hereford Cathedral School.
Key features and benefits:
Firstly, the bunk is modular, making it flexible and easy to change and move around if necessary, to meet your school's needs or the needs of your students.
Each component is smaller than with the previous study bunk, making it easier to get into your school building and the components are then assembled together on site.
For example, the previous bunk included a double wardrobe which is now made up of 2 single wardrobes, which offer the same storage capacity but are far easier to get into buildings.
The bunk has a fresh and modern look and also features integrated electronics, including a reading light and charging points, making it perfect for the students of today's digital world.
We have designed this bunk with comfort in mind, to ensure your students can sleep comfortably, as sleep is key to a happy and healthy lifestyle and will set them up for a great day of learning.
The design of the bunk also maximises space within your school, helping you to facilitate a growing headcount, without compromising on your student's having privacy and their own space for personal belongings and time alone.
And finally, the bunk is durable and long lasting, making it a great investment for your school and one that will last for years to come.
If you are interested in finding out more about our new Study Bunk, get in touch with us.
Stay up to date with furniture design trends
Subscribe to our newsletter and follow us on Twitter or LinkedIn.