Teaching Walls installed at The Hall School, London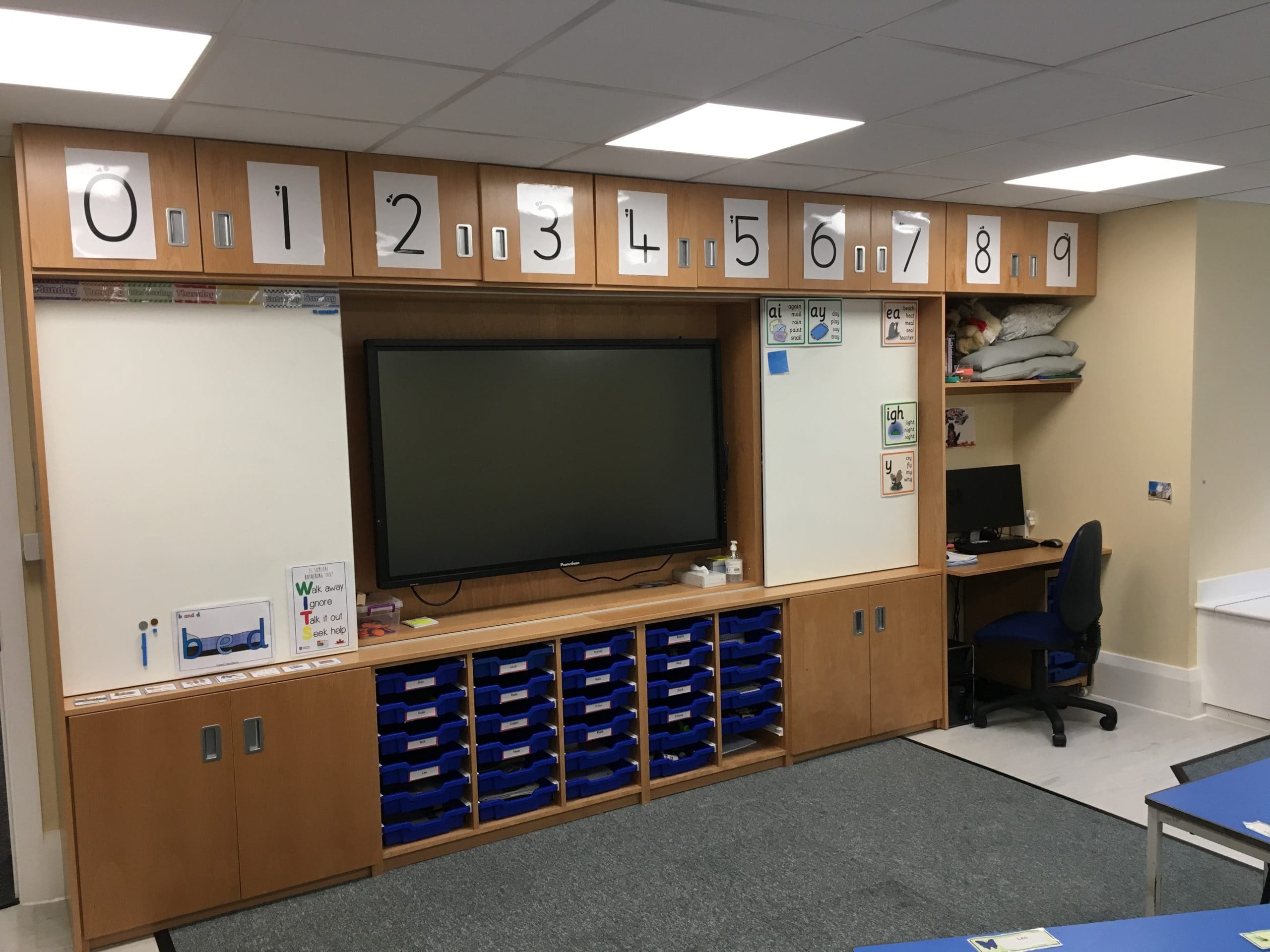 In recent months, we have worked alongside Clarks Construction to complete a classroom refurbishment project installing three teaching walls at The Hall School in London.
This project in the lower ground floor of the Junior school was the final phase in the refurbishment programme taking place at the school.
We have worked with Clarks Construction and The Hall School previously. We completed at project at Swanbourne House with Clarks Construction and installed pieces of furniture at The Hall School in recent years.
During the project we designed, manufactured and installed 3 teaching walls for classrooms in the basement along with cloakroom and corridor storage.
The height of the ceiling varied between rooms which meant that whilst the teaching walls all looked the same, they were in fact all different heights in order to maximise the size and storage space available in each room. Some of the teaching walls also incorporated a teachers desk in order to save space elsewhere in the classrooms.
In cloakroom area, we supplied coat hook rails and lunchbox/bag pigeonhole storage. We also manufactured bespoke corridor storage units as well as the staff rooms storage units.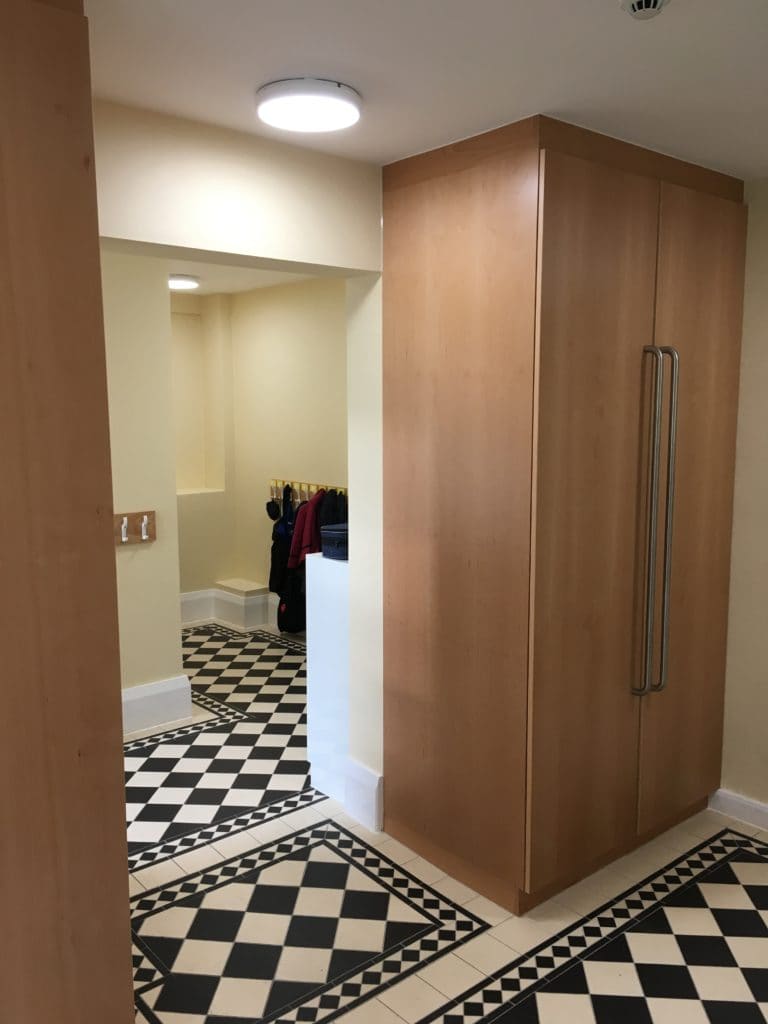 Sam Clark, Clarks Construction, was particularly pleased with the "proactive and collaborative approach when working on site to get the project finished when working to a tight deadline.
"Witley Jones' high quality of workmanship with their professional manner and amenable approach are exactly what is required when working projects such as these."
Teaching walls are being used across the school estate and have been for a number of years. These innovative solutions that neatly house interactive whiteboards as well as providing much needed storage space are being installed as classrooms are refurbished and modernised.
"Teaching walls concentrate the space and reduce clutter around the classrooms which is important in a learning environment. As they are bespoke, they fill the available space perfectly from floor to ceiling." commented Peter Finn, Clerk of the Works, The Hall School.
"Having first worked with Witley Jones over 10 years ago, we find them very easy to work, accommodating and provide unique design ideas. Their furniture always stands the test of time – the first piece that they manufactured for the school is still in use today."
Stay up to date with furniture design trends
Subscribe to our newsletter and follow us on Twitter or LinkedIn.