The Blue Coat School, Birmingham open new Prep School Library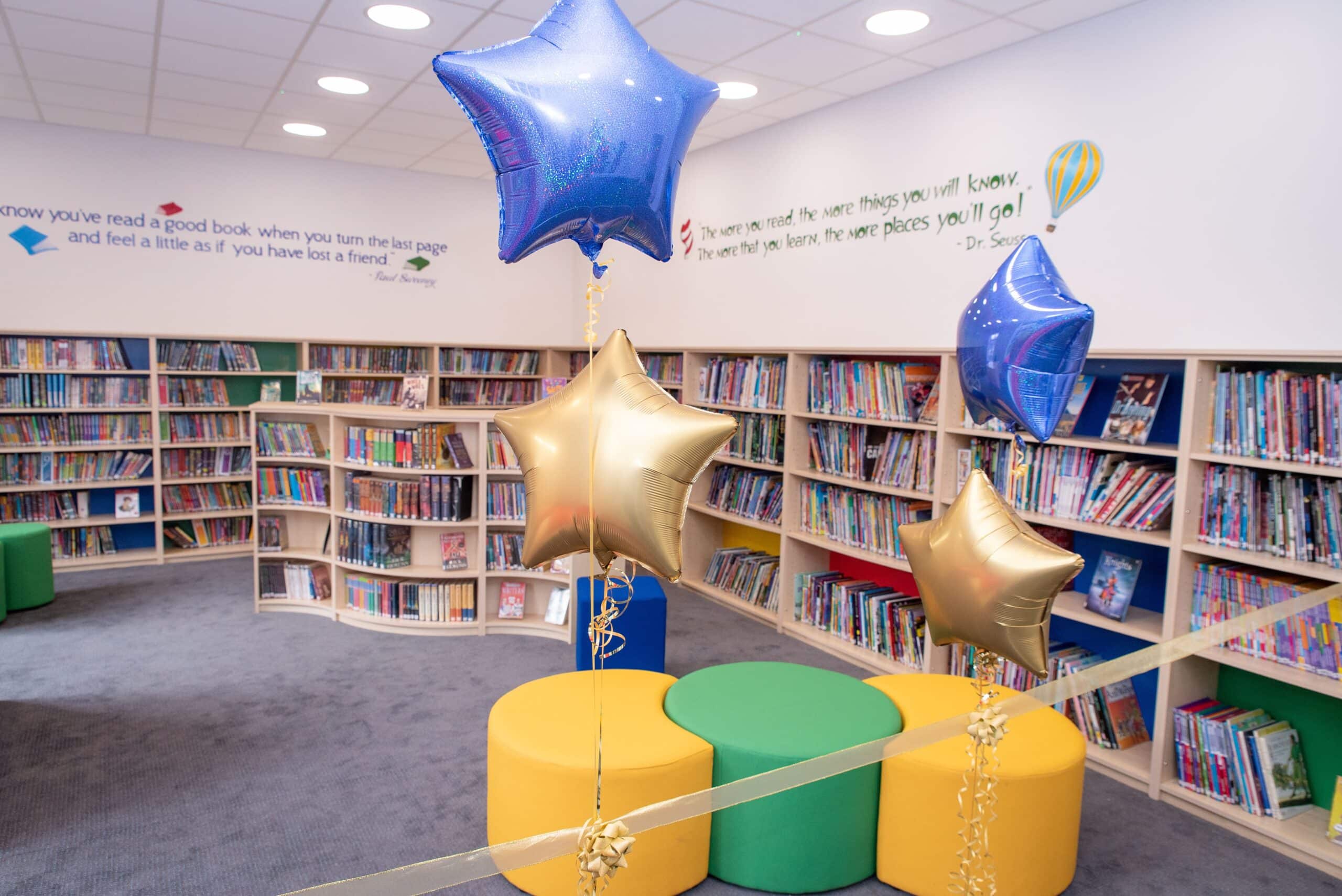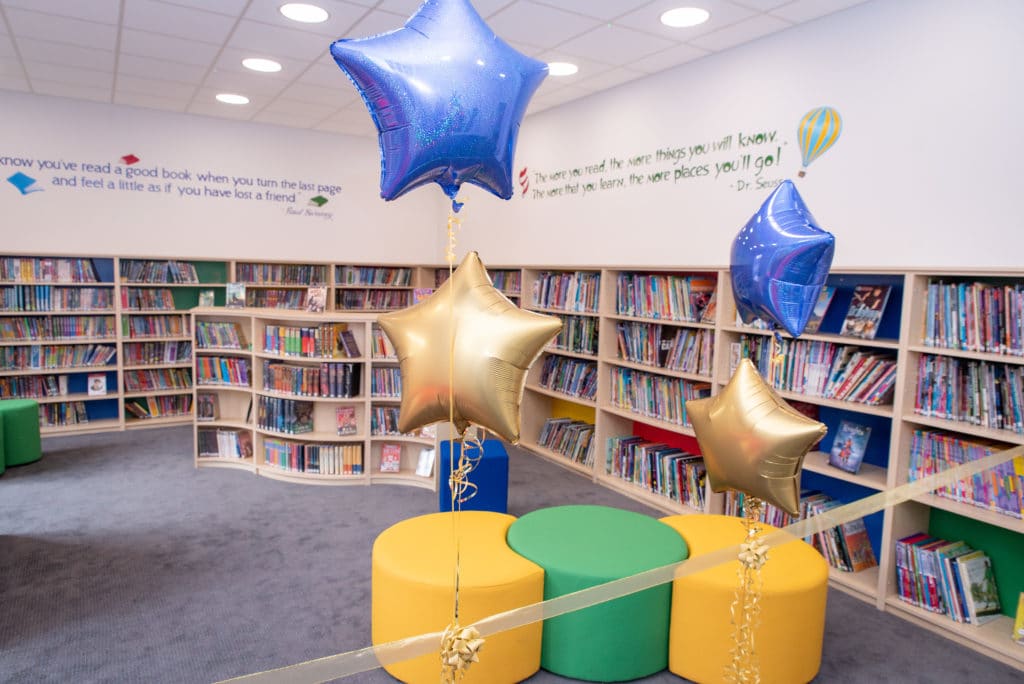 During Summer of 2019, we worked with The Blue Coat School, Birmingham to design, manufacture and install a library for their Prep pupils.
A room was no longer in use and the school wanted to bring the space to life; it was decided that a library would be an ideal addition.
Working directly with the school, our team worked closely to understand their vision and tailor the order to suit.
Being involved with school from the outset allowed us to provide guidance and assistance with the design of the space. We helped the team with ideas on the configuration of the room and the furniture required.
We advised that the furniture be manufactured in a light colour or wood grain to bring a vibrant new look to the library. The team at The Blue Coat School opted for a Maple effect for all furniture with coloured backs to bookcases.
We then mirrored the bright colours for the Bean Bags and Grit and Wye Stools which we manufactured.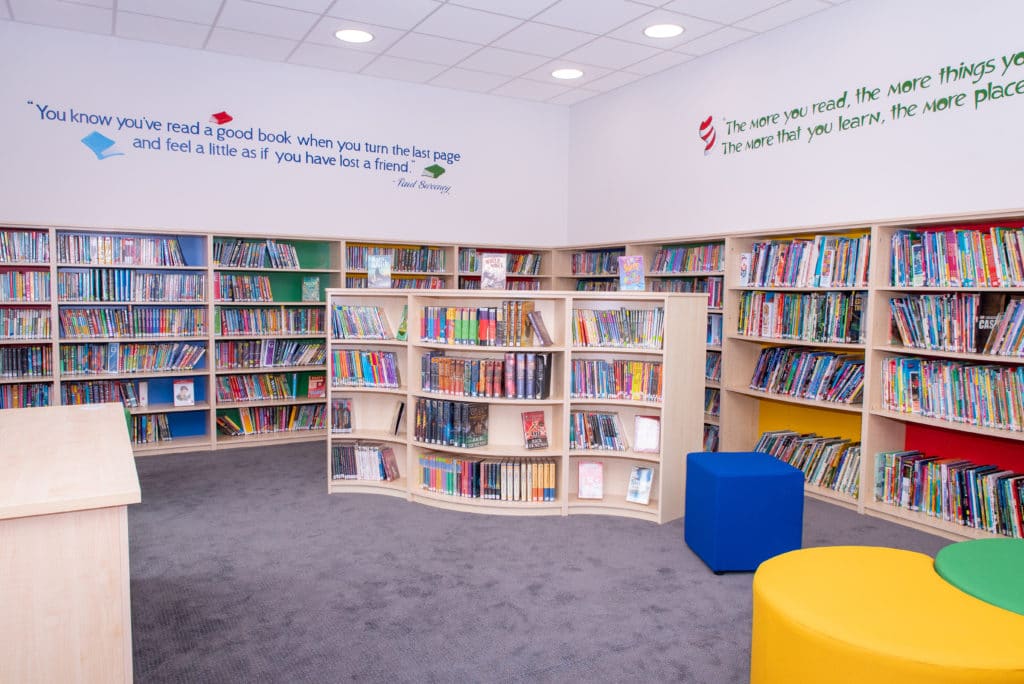 In May, Dave Manser visited the school to discuss and understand the nature of the project for the initial consultation and survey.
From here, we created a design and drawings for the school to review and feedback on before making some minor amendments to the design.
Dave visited the school once the plastering had been completed to finalise the dimensions prior to manufacture as each piece of furniture is 'made to measure'.
One focus for us was coordinating with the other trades involved with the project to minimise disruption. This was coupled with pupils returning to school in September.
Our aim was to complete the installation well in advance of the school library official opening in November.
With perimeter bookcases which were fitted wall to wall, we had to carefully consider the dimensions and socket locations were critical.
We also suggested including a curved bookcase to help break up the linear approach and provide some separation within the room along with a sizeable Librarian's desk. To maximise all of the space available, the window reveals were utilised as bespoke soft seating and book storage units.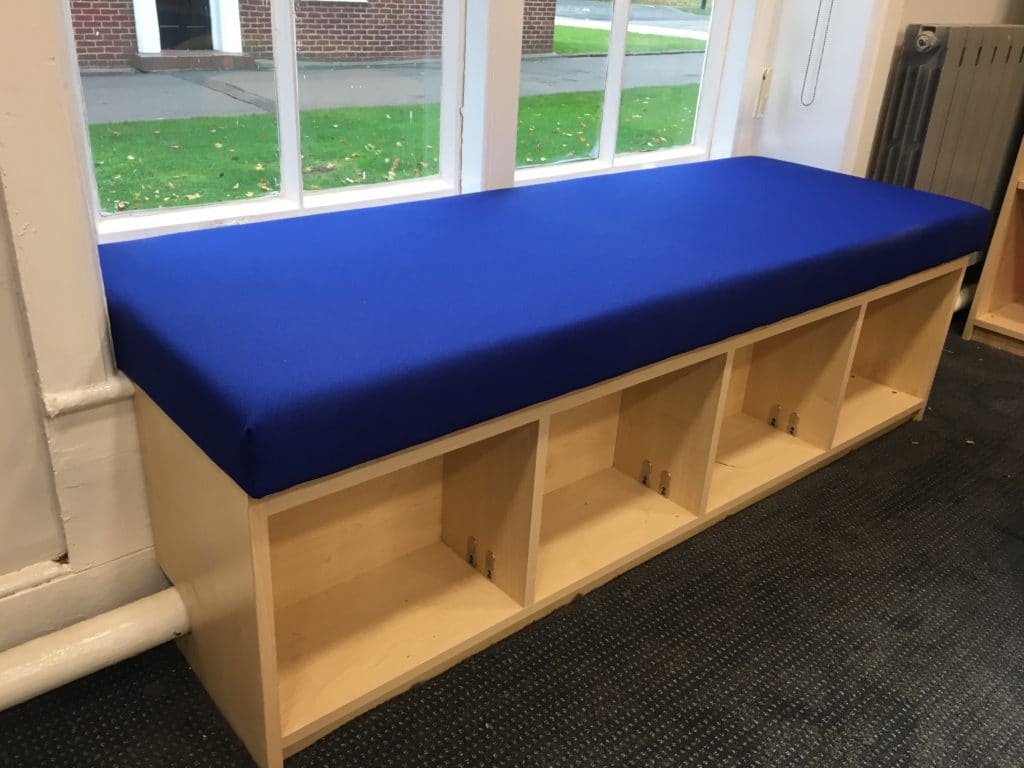 Upon completion the School had a change of heart in terms of the size of the desk, which required another visit which we were more than happy to oblige with to ensure we were completed before the official opening.
Headmaster, Noel Neeson commented, "It's wonderful to see our pupils enjoying the new library. The bright colour scheme makes it a welcoming space and the children love the giant bean bags and bespoke seating."
"There is plenty of accessible shelving and room to display the stock which really helps the children in browsing and finding books that they want to read. So many pupils have commented how much they like the new library!" added School Librarian, Ms Stacey.
Stay up to date with furniture design trends
Subscribe to our newsletter and follow us on Twitter or LinkedIn.