What is a Teaching Wall?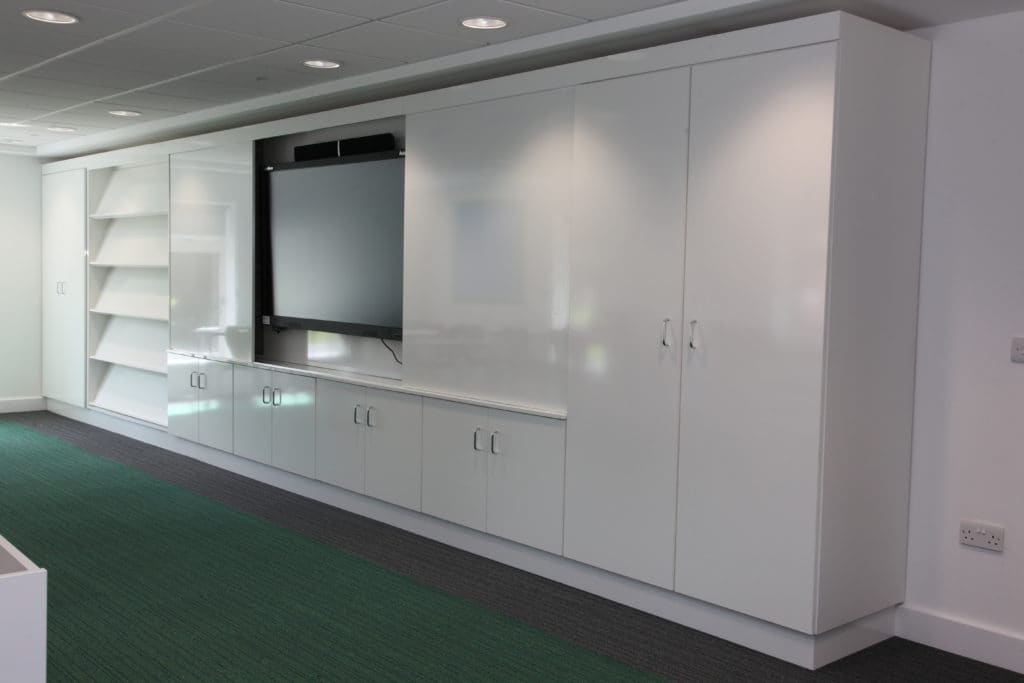 A teaching wall combines both storage and technology through innovative design.
Often comprising of taller storage units with shelving and cupboard space, they provide excellent and much needed storage space in the classroom, hidden neatly away behind cupboard doors. A simple solution for getting rid of classroom clutter.
21st century classroom technology, such as interactive whiteboards can also be integrated into these teaching walls, along with sliding whiteboard doors to provide extra presentation space whilst teaching.
This innovative design works as the perfect focal point of the classroom, from which teachers can teach and focus their student's attention to.
A truly modern and streamlined learning aid and the smart choice for all educational environments.
Why are they a great option for your school?
Teaching walls are a great option for schools, as they provide the ultimate storage solution for the classroom, maximising storage and teaching space.
Space is something that is in short supply in most educational estates and a teaching wall serves as the perfect innovative solution for this. With a teaching wall, the teacher has a central storage point in the classroom, which gives them flexibility to arrange the rest of the classroom in any way they wish (for example, moving tables together to create collaborative learning opportunities).
Not only this, but teaching walls also provide a great space to house all the audio and visual equipment for your interactive whiteboard and screens both safely and neatly.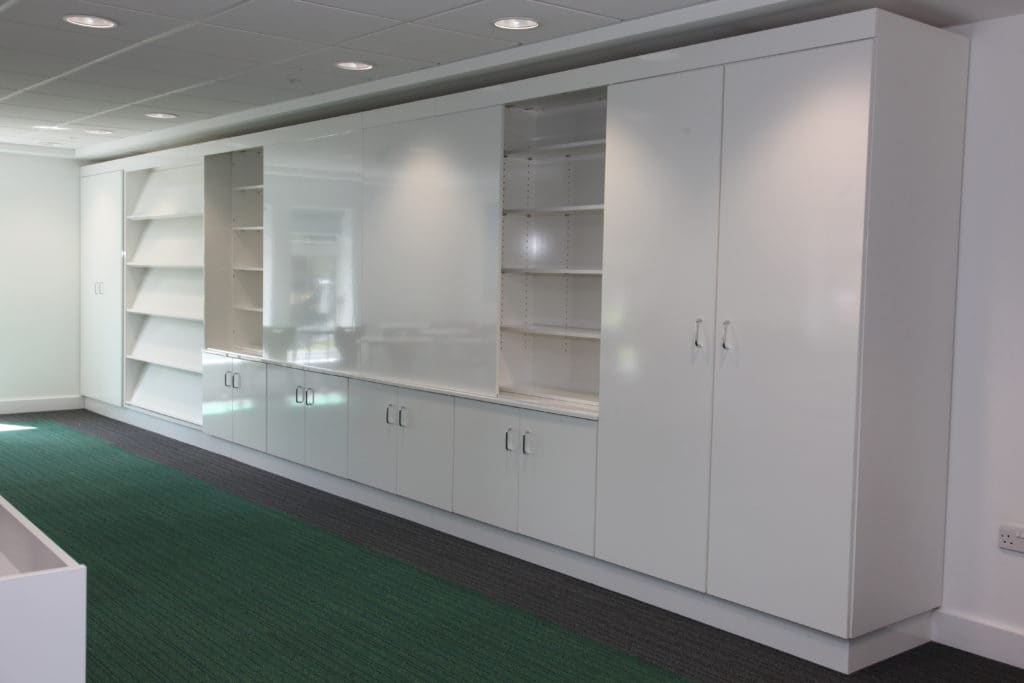 We can customise a teaching and storage wall to meet your exacting requirements, so no matter the size of your classroom (height and width), we will work with you to design a teaching wall that perfectly fits the space you have available, without compromising on any features and elements you want your wall to incorporate.
Every teaching wall we design and manufacture is completely bespoke and is built around you.
Stay up to date with furniture design trends
Subscribe to our newsletter and follow us on Twitter or LinkedIn.