Witley Jones pleased to report Summer Success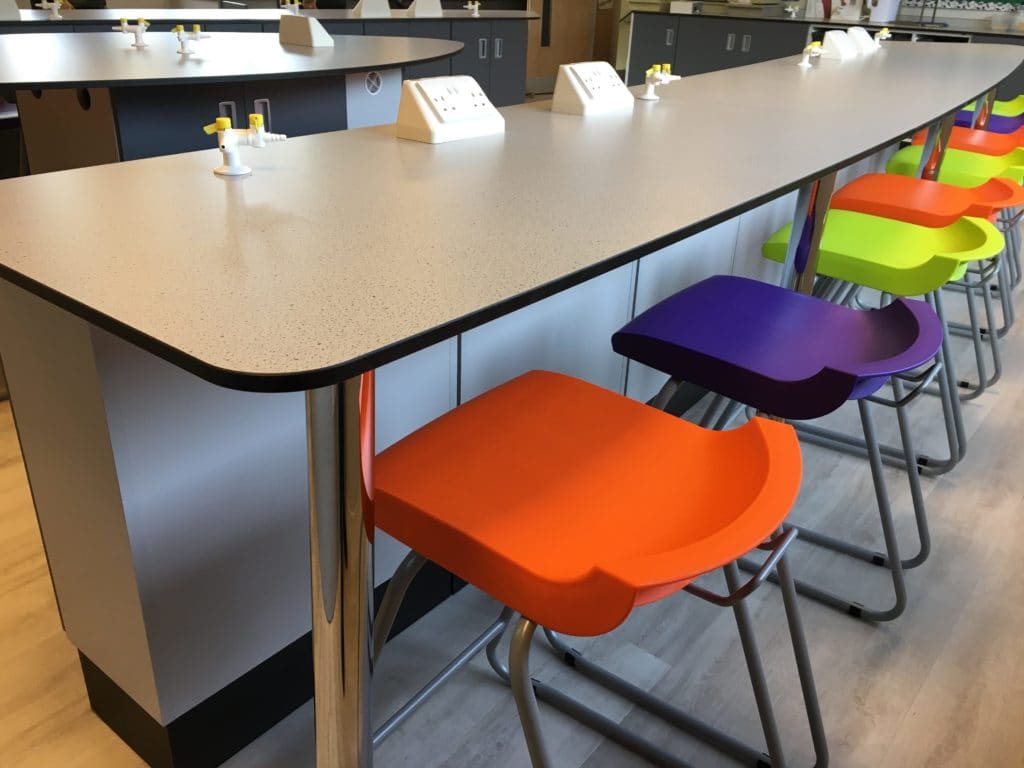 Witley Jones Furniture are delighted to have successfully completed a number of school furniture projects during the Summer period.

After having to temporarily shut our manufacturing facility earlier in the year due to Coronavirus (COVID-19), the Senior Management are pleased to say that we have been able to safely bring our team back into the factory to design and manufacture furniture for installation at schools across the UK in recent months.

Upon announcing that we were open for business, we had a number of conversations with schools who continued with their planned works during the Summer holiday.
Identified Furniture Needs
As schools have returned in recent weeks, it has understandably been a period of adjustment for pupils, teachers and staff.

Upon returning you may have identified furniture needs and requirements to be addressed either as part of your ongoing maintenance of school estate or to adhere to social distancing measures.

Our design team can help you specify the appropriate items that you require.

As well as your planned furniture projects, in light of the pandemic, Witley Jones are also able to provide bespoke Perspex screens and dividers to be used in classrooms and teaching spaces to help you with social distancing and keeping students and staff safe.

If you would like to discuss how we can help you, please contact a member of the team to help you assess your need and design accordingly.
Planning Furniture Requirements with Witley Jones
Having spoken to a number of clients, schools are beginning to consider their furniture projects and requirements for 2021.

Having canvassed opinion from our customers over the last few months, we expect the next twelve months to include projects that were postponed in light of the pandemic, but also refurbishments and new builds generally.

If you are considering or have planned projects for next year, we can help you plan and prepare the design and manufacture of furniture now.

We are offering financial incentives for the manufacture and storage of items over the coming months for a Summer 2021 installation.
Stay up to date with furniture design trends
Subscribe to our newsletter and follow us on Twitter or LinkedIn.