Witley Jones provide Cotswold RDA with office furniture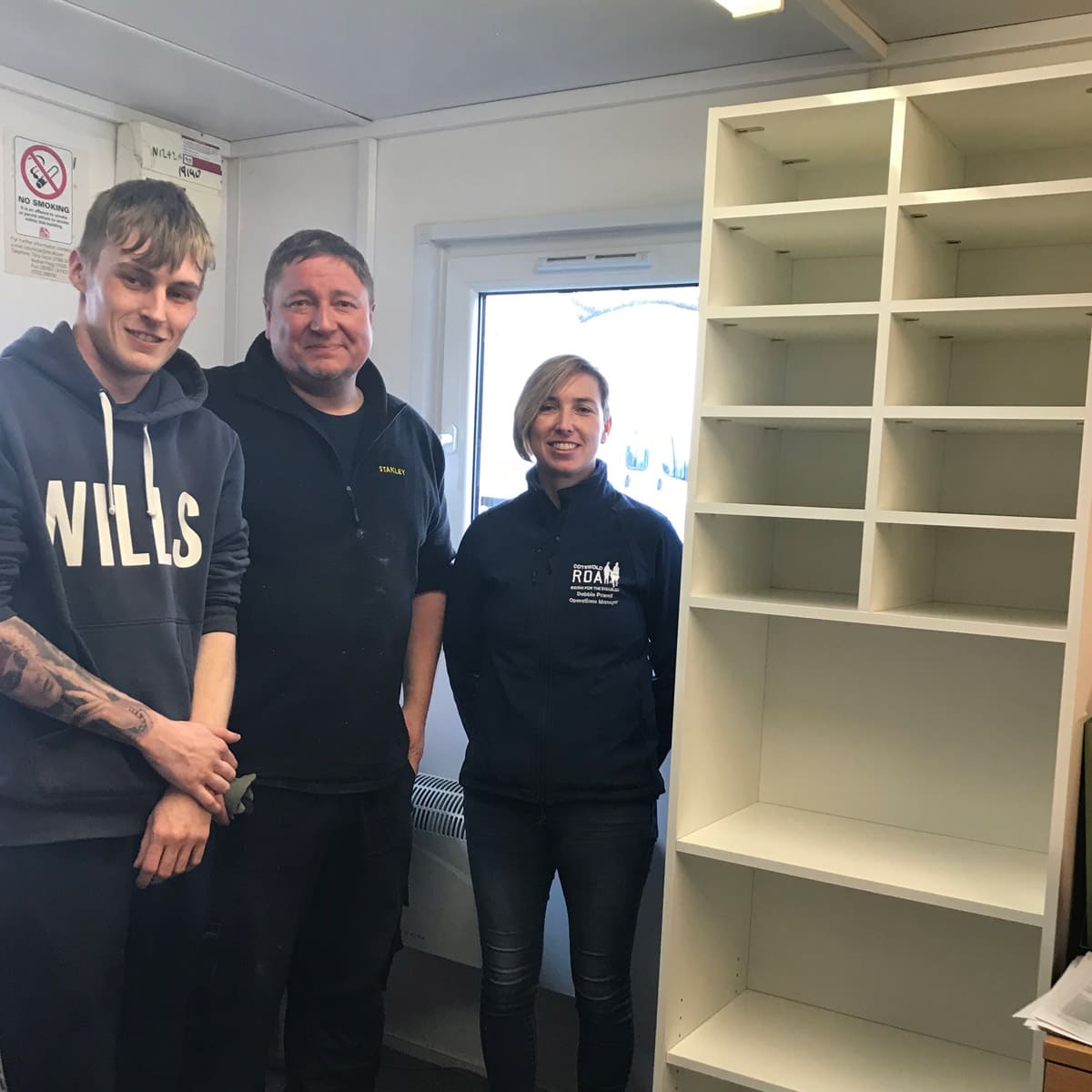 Earlier this month, we were delighted to support Cotswold RDA by donating a lockable cabinet and shelving unit.
In recent years, we have built a close relationship with the charity based at Cheltenham Racecourse which has allowed us to really get to know the organisation and the fantastic work they do on a daily basis.
Cotswold RDA were in need of a lockable cabinet to safely and securely store supplements for their horses and ponies. We delivered the cabinet the day after speaking to the team at the riding centre.
Whilst our team were delivering the cabinet, we discussed where the charity is going and what they require. It became apparent a shelving unit would be really useful for the volunteers – which we dully delivered to the centre.
Claire Jenkins, General Manager, Cotswold RDA said " it is really important to maximise the time our volunteers give to us. We were in search of a way of improving how we organise tasks and responsibility to provide a more fulfilling experience to our team.
"The shelving unit Witley Jones have kindly donated has made such a difference already. It means we can delegate tasks much more easily which ensures volunteers have a more fulfilling time knowing that they can get on with the jobs that we need doing.
Witley Jones are the nicest people, they provide us with practical solutions that help us make the best of our people and the time our volunteers provide us."
Stay up to date with furniture design trends
Subscribe to our newsletter and follow us on Twitter or LinkedIn.