Witley Jones volunteer at Worcestershire Foodbanks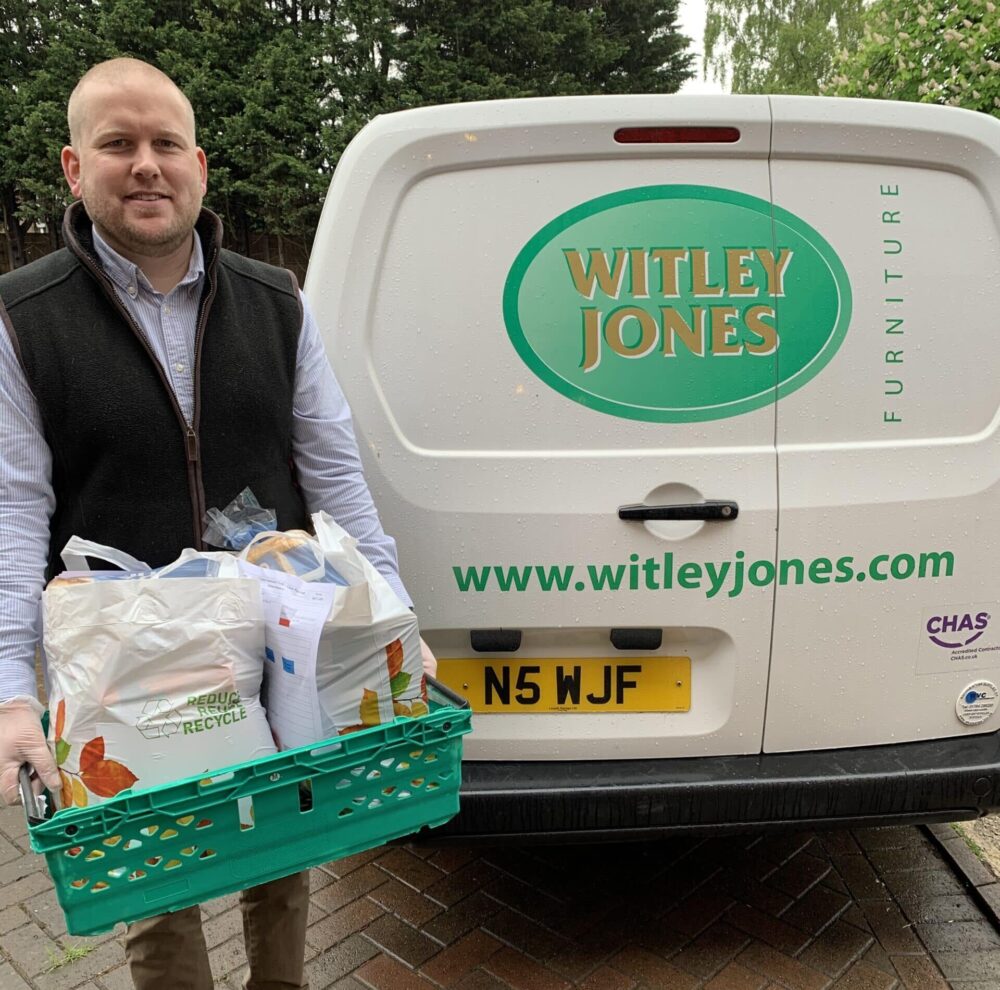 We would like share the positive things our team has been up to over recent weeks to help support Worcestershire foodbanks, the local community and those in need during the Covid-19 crisis.
To ensure the safety of our staff and clients and following Government guidelines, production at our Stourport-based site had been halted as a result of the virus.
During this downtime, our vehicles were not required for deliveries to schools and our senior management wanted to utilise our time and resources to give back to the community during this difficult time.
It has been amazing seeing so many communities coming together to support one another and we were definitely inspired.
We took to social media to share that we were looking to support local foodbanks, by volunteering our time and resources in the form of a van and a driver to help support them in delivering essential supplies to those in need.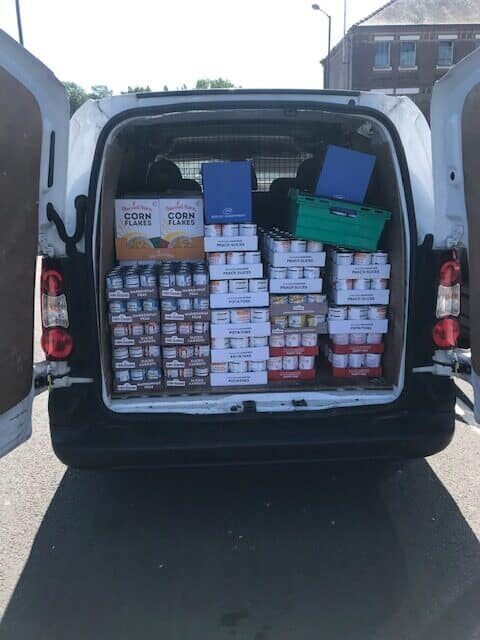 We were delighted with the response we received and were put in contact with foodbanks in Worcester and Kidderminster.
Matt Jones has been volunteering for Worcester Community Trust, helping to deliver care packages and hot meals to vulnerable people across Worcester City Centre:
"It has been nice to be able to use the spare time and availability of our work vans created by the lockdown to help others in need during this time of national crisis.
It's great to be able to make something positive out of this otherwise very worrying time for everybody."
Simon Downes, our Managing Director has been volunteering for Franche Community Church Foodbank, who were looking for volunteer drivers to help get food to those in need in Wyre Forest:
"I have been volunteering for about 4 weeks and firstly I have to say the volunteers at the church have renewed my faith in human nature.
I deliver to 4 or 6 people every week as well as a homeless centre and have started to get to know them a little. What strikes me is the fact that I didn't really have time to consider the people who fall below the safety net and the depth of need there is out there in our community and I am a little ashamed of myself for that.
The whole experience has been humbling and uplifting at the same time and I will be encouraging Matt and Dave to continue to volunteer for as long as they can".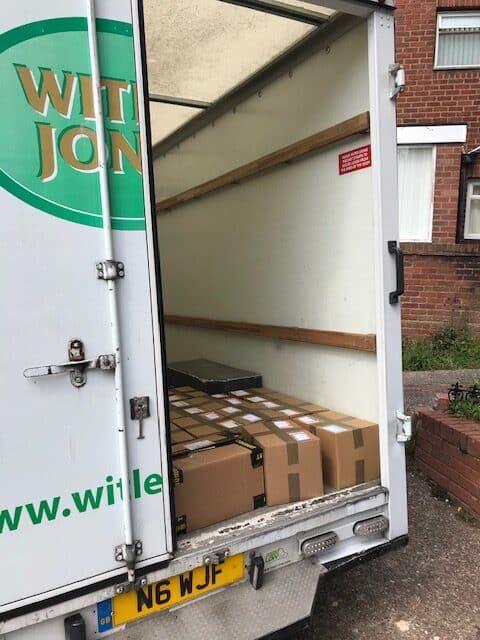 Dave Manser, our Business Development Manager has also been volunteering for Franche Community Church Foodbank, delivering essential supplies:
"I have been doing three very local drops each week, which is absolutely no inconvenience to me at all. It certainly gives some perspective on life when you realise how many people within a stone's throw of your doorstep require support.
It has been great to play a very small part in helping both the church and Wyre Forest Food Bank's already great team of volunteers, who tirelessly dedicate their time throughout the year."
We are proud to share the positive things our team have been doing to support our local communities and to work alongside some truly amazing and passionate individuals.
In our lifetime we have never experienced such a devastating event as this pandemic, which is why it is so important that everyone is doing their bit to support not only their immediate friends and family, but also the wider community.
"We knew the pandemic and lockdown would mean those already isolated or vulnerable would require additional support during this period." commented Jade Bleese of Worcester Community Trust.
"Worcester Community Trust started the Community Care Package project in March to deliver food and care parcels to those in need during the lockdown. The growth of the project meant support from volunteers has been fundamental in allowing us to support as many people as possible.
Volunteers have contributed over 600 hours to the project, allowing the delivery of over 2500 care and food parcels. We simply would not have been able to achieve this and support so many people without the generosity of those volunteering; both the team at Worcester Community Trust and those receiving the care parcels are incredibly grateful and overwhelmed by the kindness of individuals and organisations in offering their time and resources."
Stay up to date with furniture design trends
Subscribe to our newsletter and follow us on Twitter or LinkedIn.