Woldingham School Case Study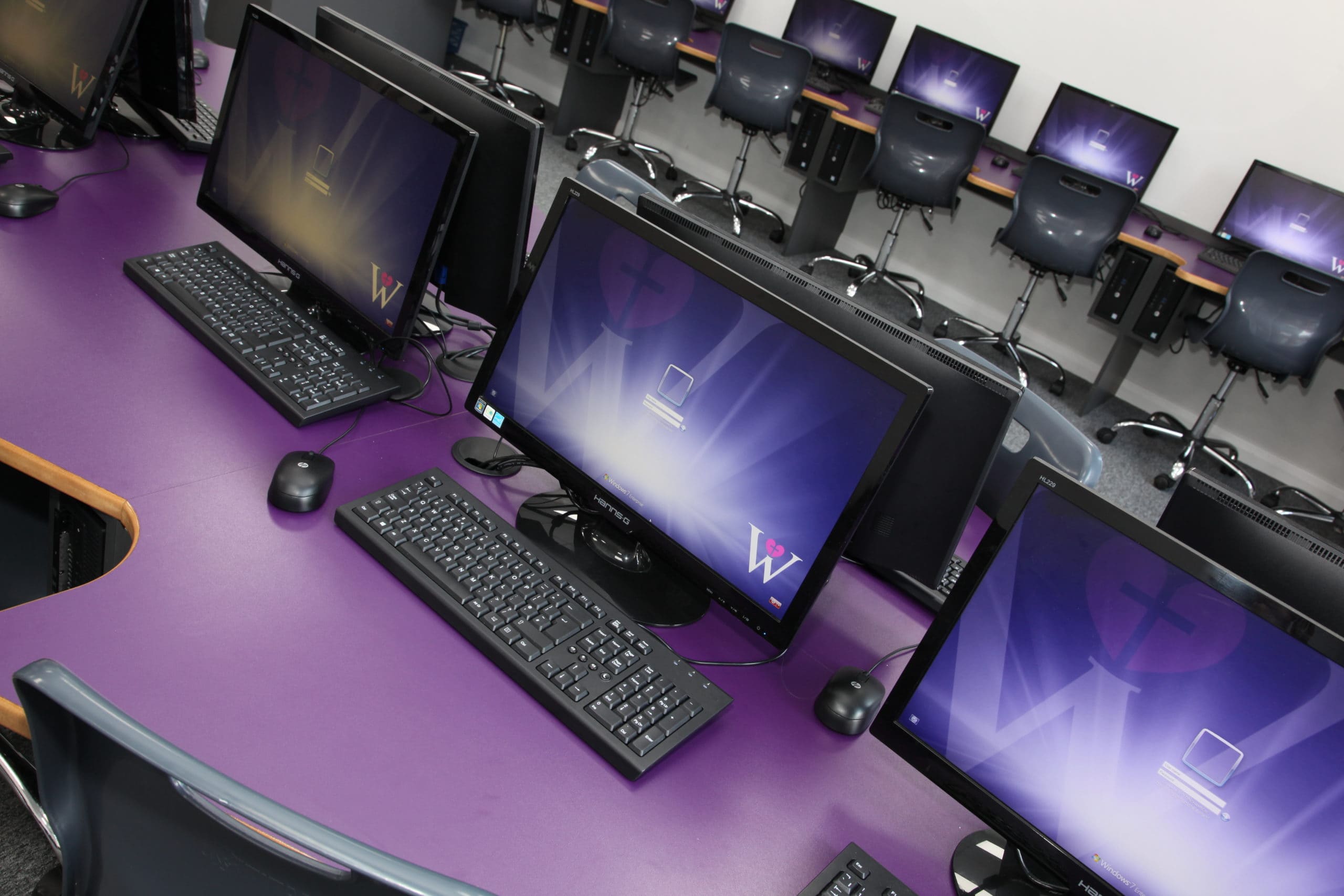 Woldingham School is a Catholic boarding and day school for girls, founded 1842 and set in 700- acre estate on the Surrey Downs.
We have been working with the school for over 5 years completing major works in boarding houses, classrooms, the main dining hall as well as specialist study rooms.
Witley Jones have recently worked on three projects at the school including; the Berwick Lower Sixth Boarding House , East Wing staff accommodation and West Wing ICT projects.
Berwick Boarding House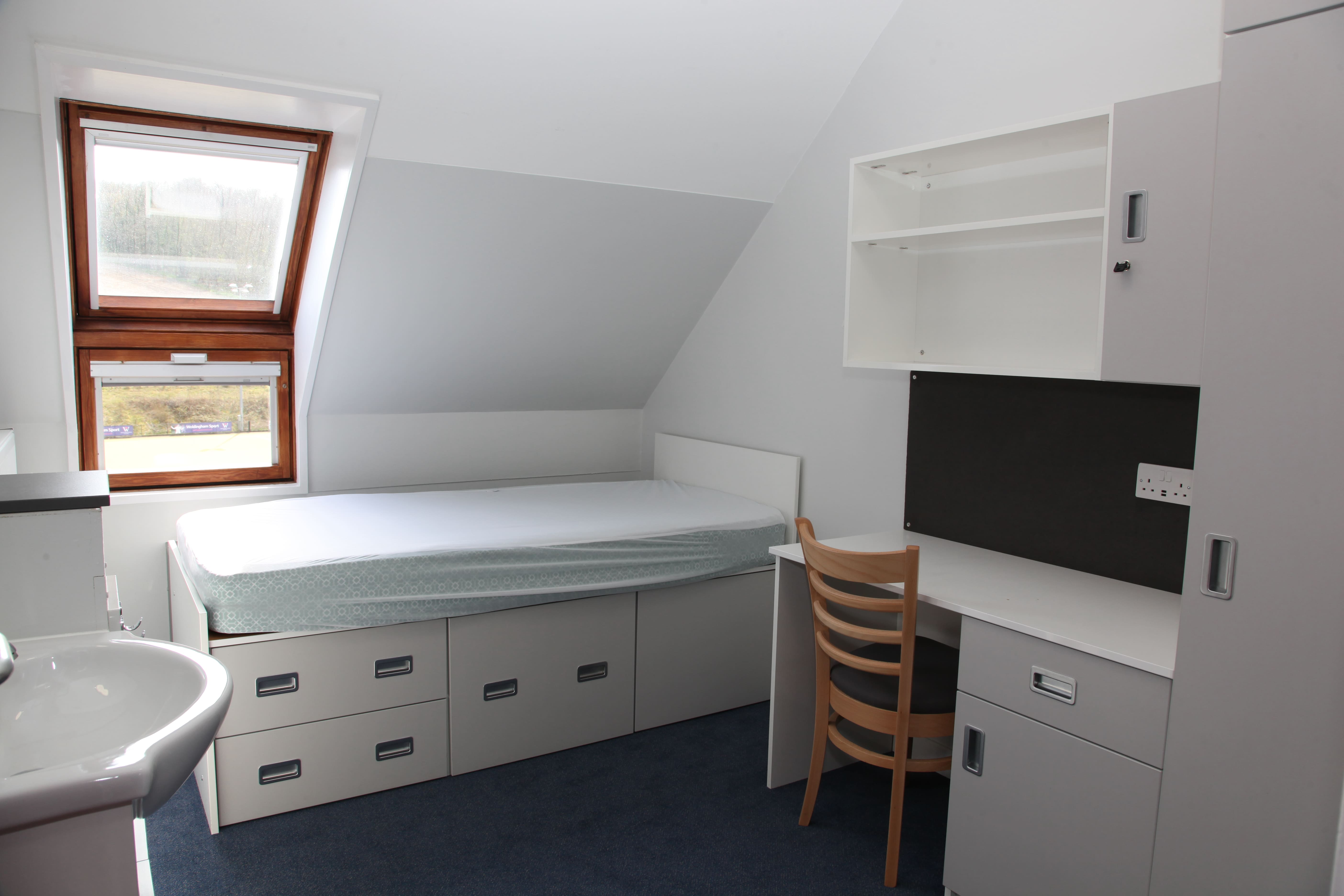 The accommodation for Berwick Lower Sixth Boarding House was part of a 3-year refurb plan to completely upgrade the rooms, as the building is 25 years old.
Berwick was a departure from normal school specification, the school wanted a more modern clean look to the furniture.
The challenge was to replace some old high beds with integral desks with low beds but to still give the girls plenty of study and storage space.
We delivered a sample room for the staff and girls to appraise, from this the final design was agreed to ensure all requirements were met.
The room planning was critical as some rooms have awkward eaves and window details along with existing boxing for pipes which had to be taken into account when manufacturing the furniture.
East Wing Gap Year Staff Accommodation
The East wing project was a major upgrade for gap year staff accommodation as the space was in need of major improvement.
As the girls in this room are older, we altered the layouts to reflect a more adult look and changed the bed specification to a divan bed with storage, total 4 rooms.
West Wing ICT Suite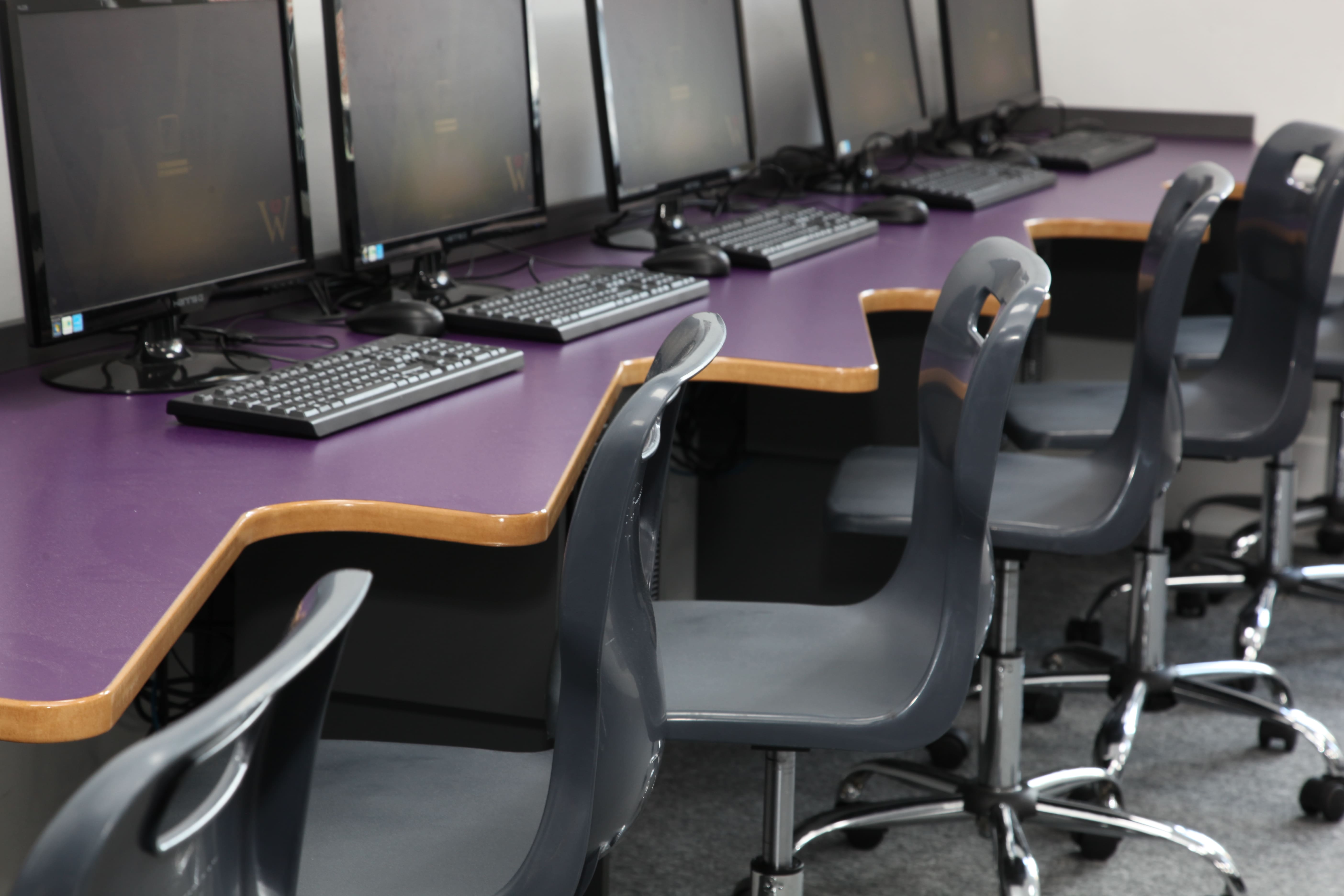 Working with the IT team, we designed a specific layout and manufactured to school pantone colour reference.
The design incorporated cable management and tower box storage and protection to ensure that the suite was neat and tidy as well as meeting health and safety requirements.
The whole scheme was a trial to update other existing ICT suites in the school and has proved a great success with staff and pupils alike.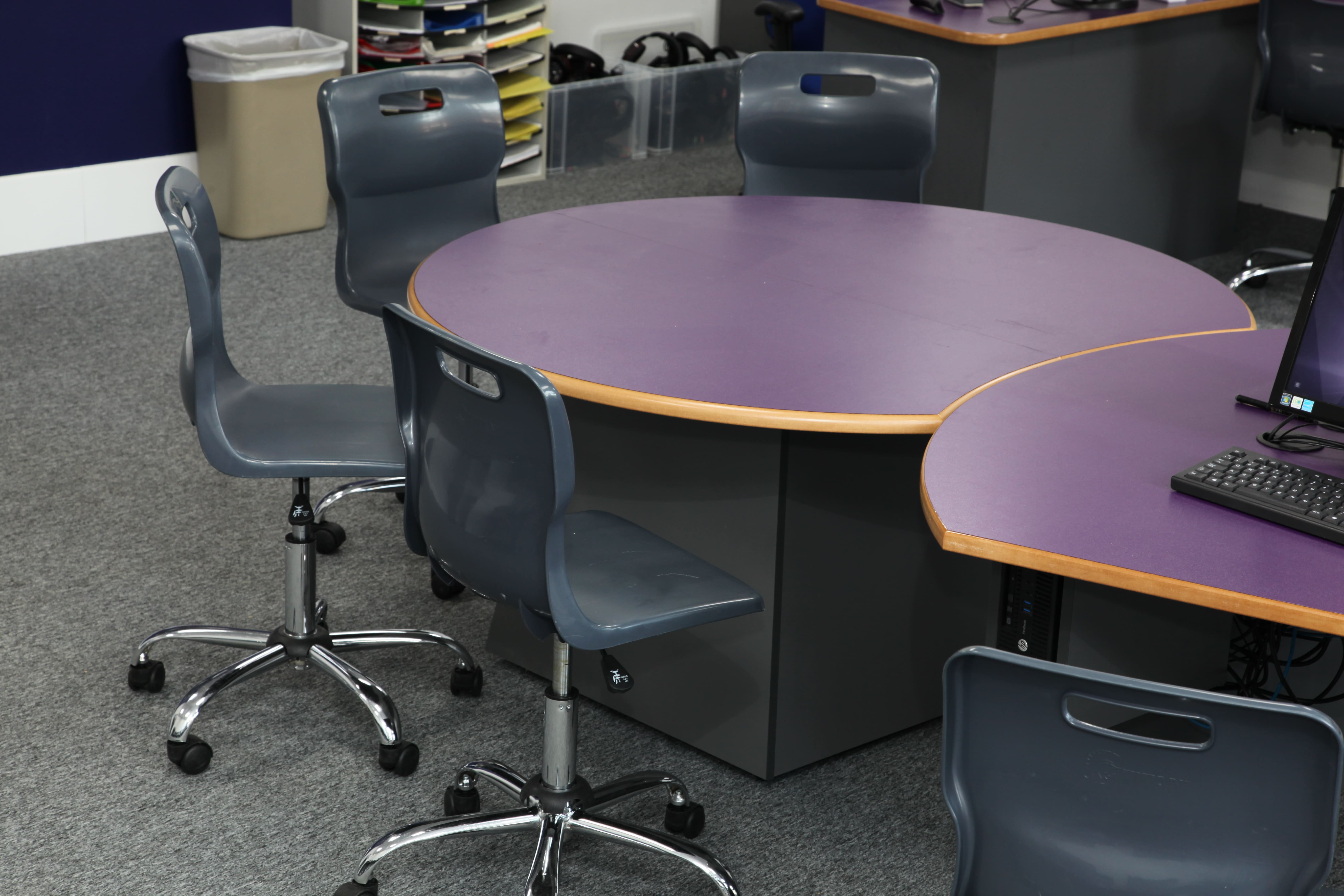 "Witley Jones has proved to be an excellent supplier for Woldingham School. They deliver on time, in budget and can cope with some bursarial 'fast balls'.
Witley Jones take a keen and detailed interest in the overall projects, can work easily with other building contractors and the after service, if needed, is excellent.
You do what you say you will do and we have had many years of repeat orders." commented Niall Campbell, Bursar, Woldingham School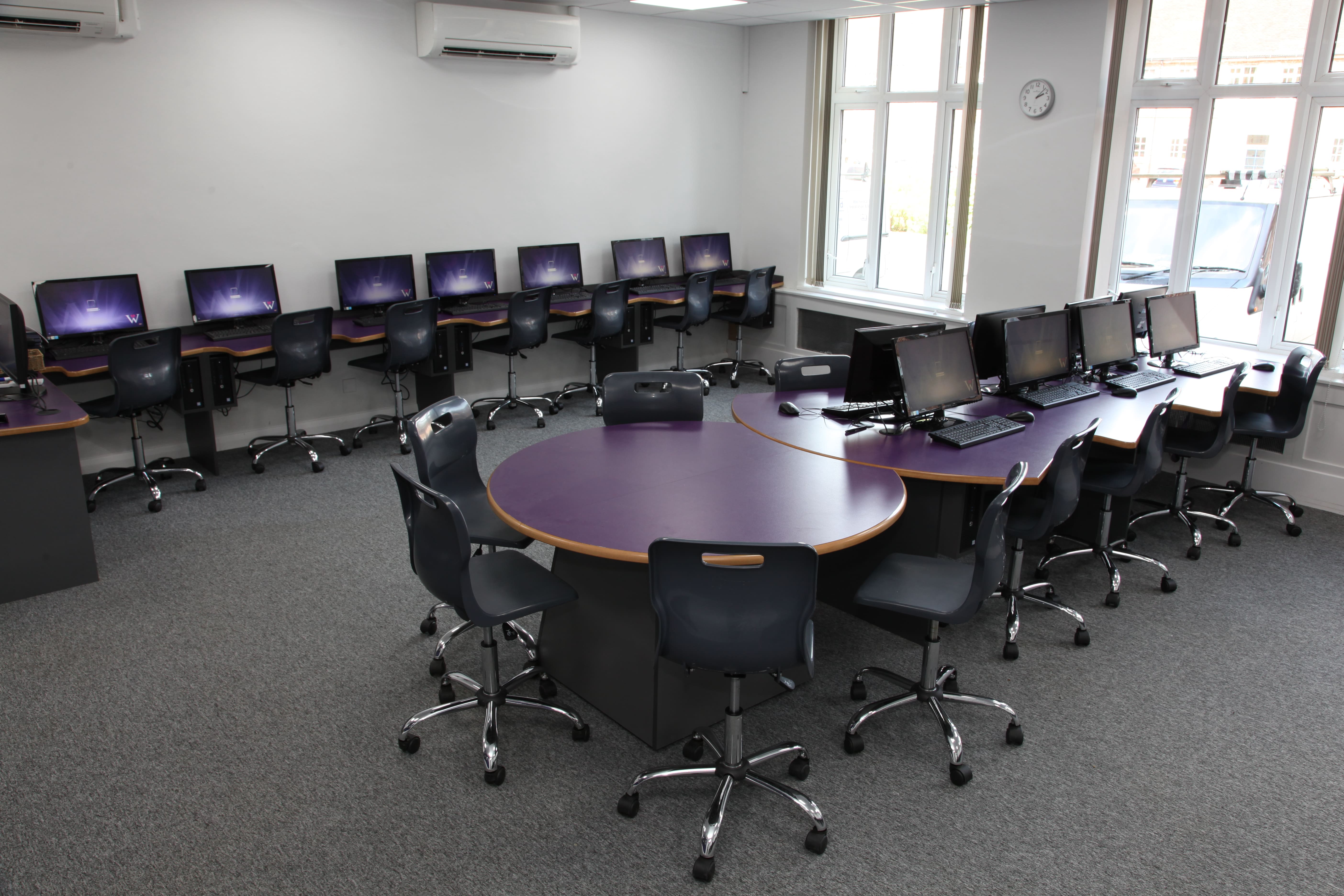 Stay up to date with furniture design trends
Subscribe to our newsletter and follow us on Twitter or LinkedIn.