Deciding your Classroom Layout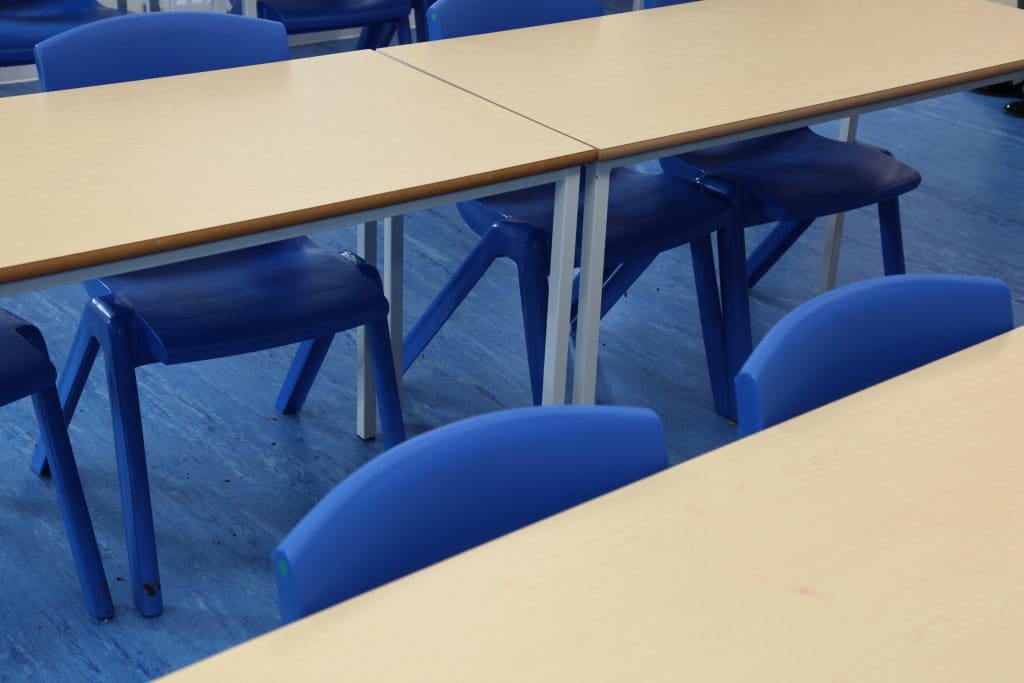 Although at first you may not consider it to be very important, the design and layout of a classroom plays a crucial role in a student's education.
When selecting the furniture and layout for your classroom, it is a fine balancing act between ensuring the space is comfortable, friendly and colourful enough to make it fun and inspiring, without being too overstimulating for the child.
If you are in the process of building or refurbishing your classroom spaces, there are lots of factors that need to be considered, to ensure the space is both fun and functional.
Before selecting any furniture for the space, it is important to ask yourself the following questions:
How many students will be using the space?
This will help you to determine the number of desks and other furniture you need for the space. You can then begin creating a plan of how the layout will look in your mind.
How old are the students?
This will determine the design of the furniture you select for your students, as not all furniture is suitable for all ages. For example, you would not use the same desks and chairs for a Reception class as you would for a Year 6 Class.
What type of desks and chairs are needed for the space?
This is where you need to consider what you want from the furniture.
Do you want it to reflect the style of the space and your school's aesthetic?
What is your teaching style? How do you want to teach in the space?
What type of lessons will be taught in the space?
This will again determine the type of desks you select. For example, you may want desks that can fit together to facilitate collaborative learning.
What other additional classroom furniture do you want or need, and where will this fit in the space?
This is where you need to consider what else is needed and will therefore need space within the classroom.
How will you arrange the furniture?
Once you know the type and amount of furniture that will be used in the space, you can put the planned layout into motion and see how it looks and if it works in real life.
All of the answers to these questions will affect what you can do with the layout of your classroom.
However, the most important thing to remember when deciding on your classroom layout is what's best for you and your students. A successful classroom layout will make the best use of the available space and reflect your teaching style as well as the learning styles of your students, resulting in better engagement and attainment.
It is also important to remember that you can keep trying out different floor plans and if you feel the current layout isn't working, change things around and try something different.
To help you with understanding how to optimise you classroom layout, we offer a free of charge no obligation space planning and design consultation. Please feel free to contact us discuss your requirements.
Stay up to date with furniture design trends
Subscribe to our newsletter and follow us on Twitter or LinkedIn.