Designing Furniture for Your Classrooms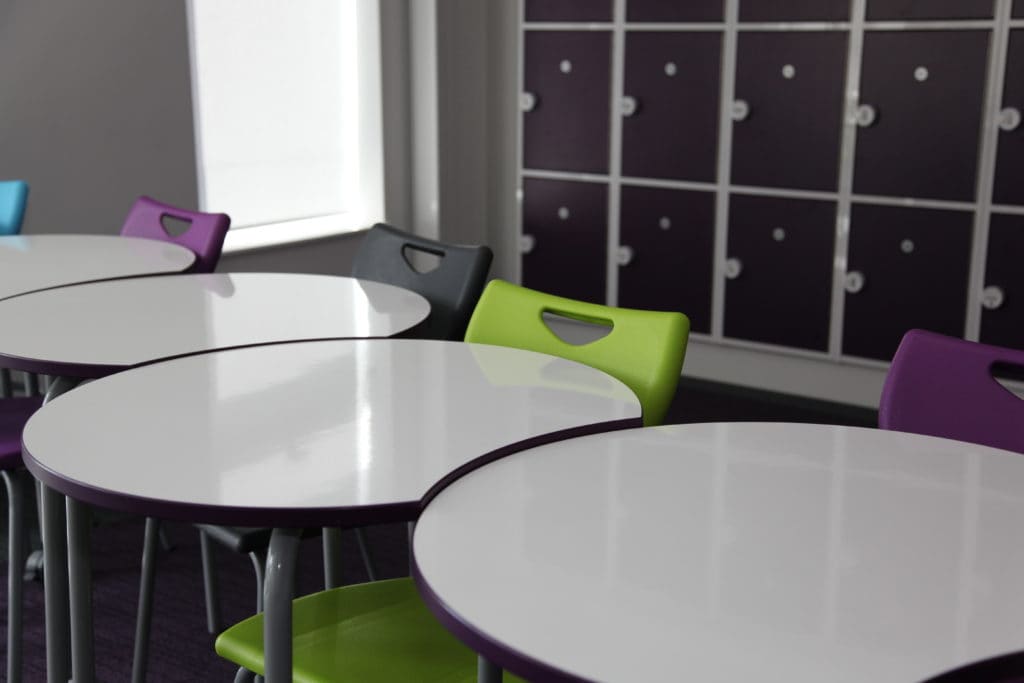 We know first-hand just how much furniture can help to transform classrooms into truly stunning and effective spaces that are both practical and aesthetically pleasing.
Equally, if the furniture has not been carefully considered and selected, it can have the complete opposite effect on these spaces.
Below we have shared some key things we advise schools to consider when designing furniture for their classroom spaces to ensure they achieve the best outcome possible.
Durability and ROI
It is vital that the furniture you design and select is fit for purpose and ensures you get the most out of your budget.
Classroom furniture should be seen as a long term investment, and therefore quality and durability should be at the top of your priority list.
Although we believe that following trends is good to help you keep up with 21st century learning, we feel that quality should be at forefront.
We have a proven track record of manufacturing furniture that can handle the rigours of each learning environment and offer a five year fair wear and tear guarantee.
Classroom Ergonomics
The 'one size fits all' approach to school furniture, particularly seating, is no longer effective.
Children spend approximately 15,000 hours sitting down during their school years, and with approximately 13% of children aged 10-16 having significant incidents of recurrent back pain, ergonomics should be a key priority in the design of your classroom furniture.
Furniture must fit the children, allow movement, provide correct and a good level of back support and encourage good posture.
Children may become restless and uncomfortable, resulting in a decreased attention span and reduce their learning potential if they are spending prolonged periods of time sat at desks that are either too small or too big.
In some instances, we have worked with schools to design adjustable desks and chairs so that each piece of furniture could be used by all school years.
Classroom Safety
Safety should be a key factor when selecting the materials for your furniture.
At Witley Jones, we can advise your school on the best materials to ensure the end product is compliant with health and safety and fire safety regulations.
All worktops have finger-safe edges, chamfered edges to edging tape, We use robust hinges that minimise the possibility of finger entrapment as well as formaldehyde-free lacquer on veneered jobs.
Maximising space
We understand that space is in limited supply across most school estates, so it is vital that your classroom furniture makes the best use of the space you have available.
Teaching Walls are a great example of how furniture design can help to achieve this, but there are also a variety of other design features that can help to maximise space, such as IT desks with storage for towers and wires, locker storage, shelving and drawers.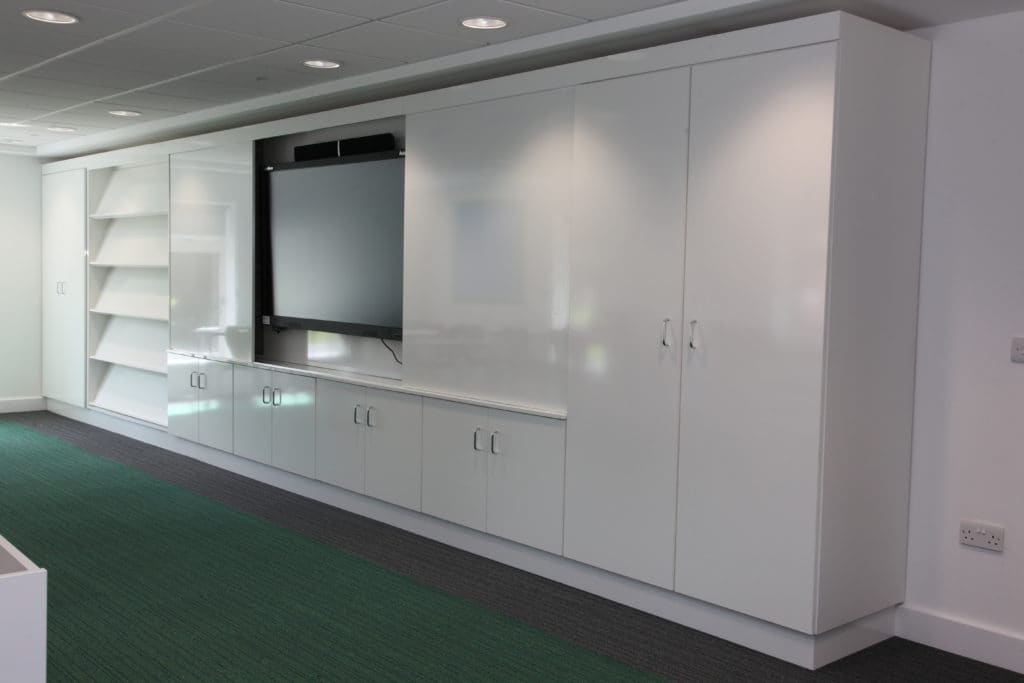 Collaborative learning
Collaborative learning provides students with opportunities to engage in discussions with their peers, work cooperatively and support each other, which in turn helps to develop theircommunication and team work skills.
Furniture can be used to help facilitate this collaborative learning and one way you can achieve this is through designing tables that fit together in shapes, or tables with wheels, making them easy to move to collaborate.
Colour
We have previously discussed the extent to which colours can affect mood, focus and learning, and how important it is to understand these possible effects when deciding on colours for your classroom.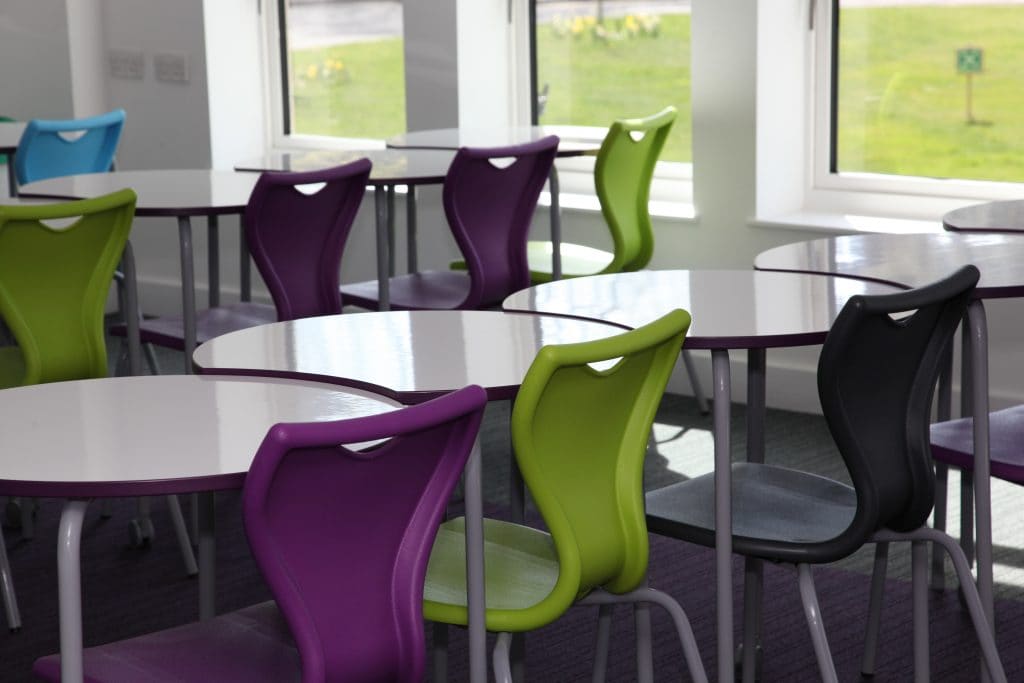 Your choice of colours can also help you to create a modern and smart look across your classrooms. You could even look to tie in the colours with your school's branding, the different colours for your school houses, or you could even give each subject a different colour and match your classroom furniture to these colours. However, it is important that you consider practicality when choosing colours.
Unique and quirky design features vs. practicality
We understand the want to make your classroom spaces unique, to help give your school a modern and sleek look, and to help you to make these spaces fun and engaging for your students.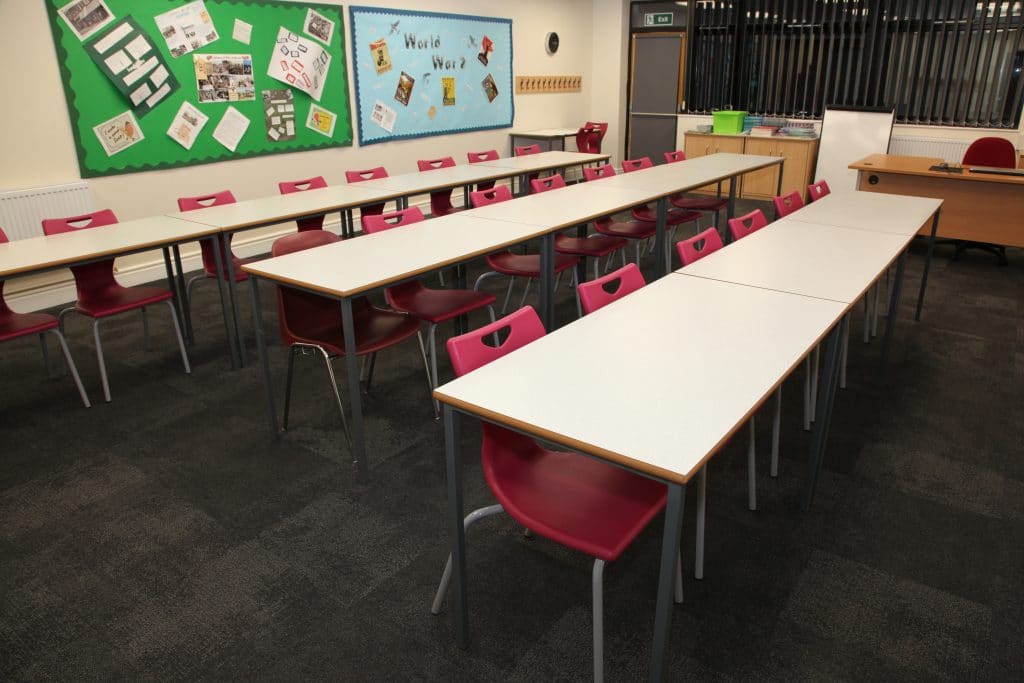 With careful considerations and design tweaks, you can still have a design that is quirky, whilst still being practical, a worthy investment and conforming to British Standards
If you would like to discuss any of the requirements you may have for your classroom furniture, we would be more than happy to help.
Stay up to date with furniture design trends
Subscribe to our newsletter and follow us on Twitter or LinkedIn.