Witley Jones work with Cotswold RDA to create a Sensory Table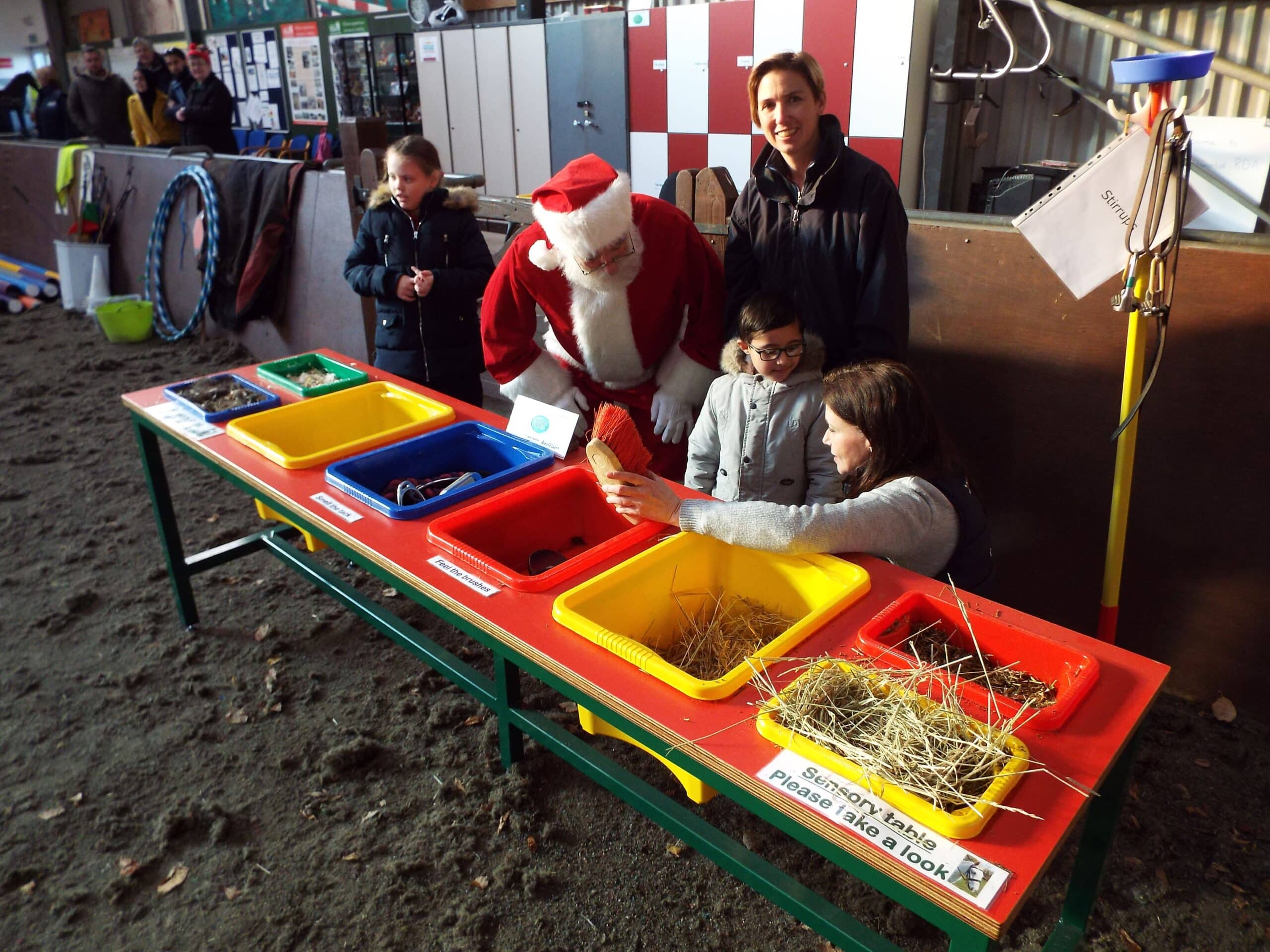 We recently had the pleasure of working with Cotswold RDA, on a unique project – to design and manufacture a sensory table for users of the Riding School.
We worked with the association during 2018; donating a number of lockers and storage units to help riders and staff, whose time and energy help generate a uniquely positive and ambitious attitude throughout the centre.
Based at Cheltenham Racecourse, Cotswold RDA encourages riders to achieve the best they can, regardless of age or disability – whether it be physical, mental or a learning difficulty. In excess of 200 riders use the facility each week and are supported by over 160 volunteers.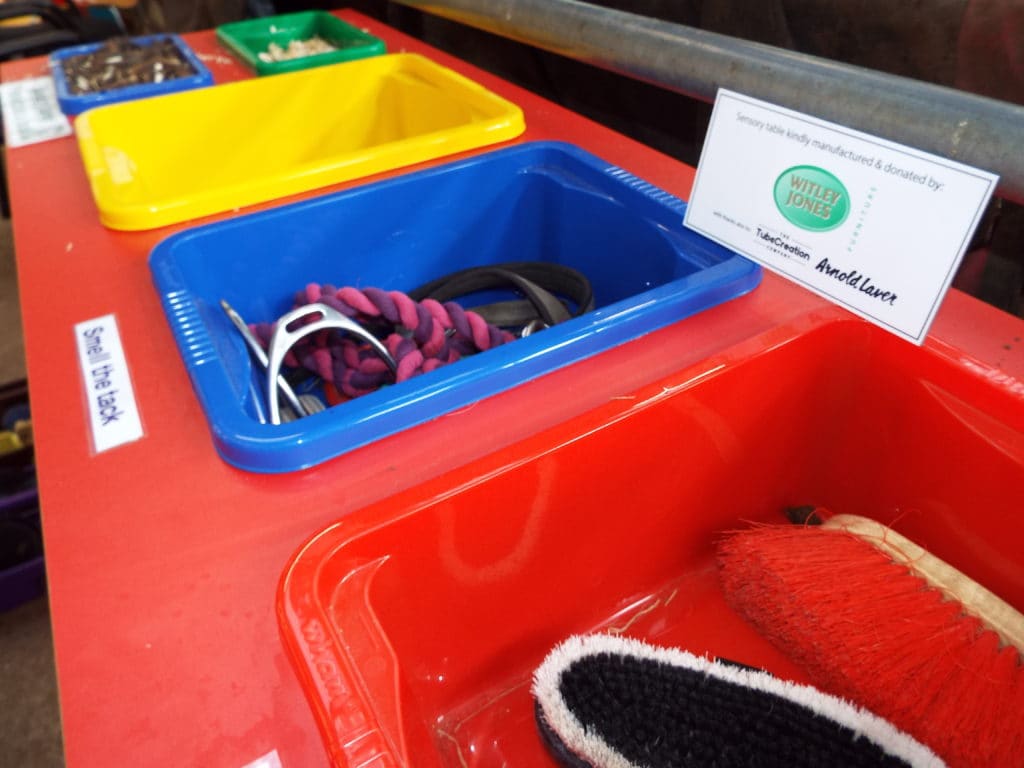 We were asked to design and manufacture a sensory table, to help assist with interactive learning sessions, delivered by the group coaches to riders at the school. Using a more 'hands on' approach, riders are able to learn about horse care, maintenance, nutrition and other elements outside of riding – which happens in the extremely impressive on-site arena. This has huge benefits for rider's physical health, confidence, communication skills, social interaction and horsemanship.
Throughout the project, we worked very closely with Cotswold RDA, to ensure the design met their expectations and included all the desired features; as well as two of our suppliers – Arnold Laver and Tube Creation, who donated materials to help assist with our design and manufacturing process.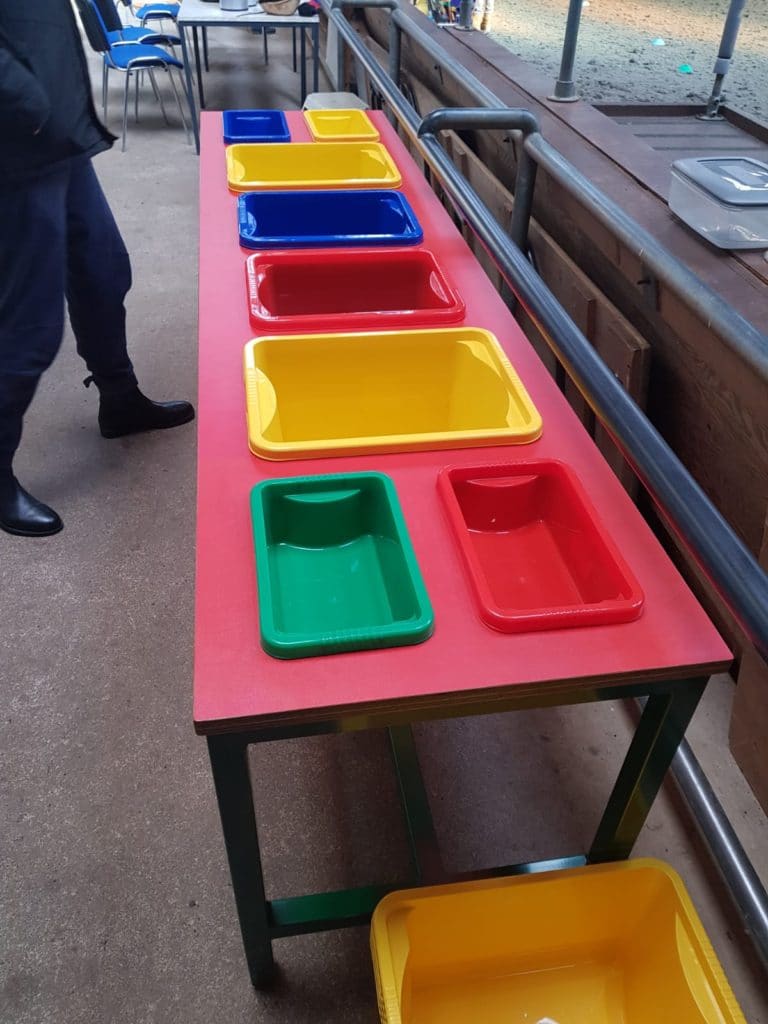 For the table frame, Jake Bailey at Tube Creation kindly agreed to manufacture a robust powder coated frame with adjustable feet. He made the following comment about the project: "The Tube Creation Co was very pleased to be involved in the project, alongside Witley Jones, for the metalwork element of the table. I personally have experience of the RDA over the last 40 or so years and I am so pleased to continue to support the very worthwhile charity" – Jake Bailey, Managing Director, The Tube Creation Company.
Neil Wyatt at Arnold Laver, also kindly donated a brightly coloured laminate table top (Witley Jones machined this to cater for hardwearing plastic boxes) which now contain feeds, horse hair, stirrups and other tack that users can physically hold and discuss during each session. The plywood top is as much robust as it is decorative.
Collectively, this project was a real team effort between ourselves, Cotswold RDA, Arnold Laver and Tube Creation, and we want to acknowledge everyone's contribution, which helped make the project such a success.
Since Witley Jones delivered the sensory table to the riding school, it has already been used and incorporated into the sessions; Claire Jenkins, General Manager at the Cotswold RDA made the following comment: "The sensory table has proved to be a huge hit and a very valuable resource for our learning and taster sessions. Our group coaches absolutely love it and gives them a structured area to back up the learning that happens in the lessons. Our riders really enjoy being able to experience the textures and feel of the different aspects".
We are delighted the table has proved to be such a big hit and is being enjoyed by both staff and riders at the riding school. We are delighted to be able to able to support Cotswold RDA once more.
As an independent charity, the Cotswold RDA rely solely on the work of their volunteers, donations and the fees from the riders, so they regularly run events such as their 'Afternoon Tea' events, pony sessions and family taster sessions, to help attract more riders and raise more funds to enable them to make a difference to more people and continue providing their riders will truly special and quality experiences.
If you are interested in finding out more about their 'Afternoon Tea with a Pony' sessions or about the riding school itself, you can contact the school via:
Cotswold Riding for the Disabled
Jackie Brutton Riding School
Prestbury Park Racecourse
Cheltenham
Gloucestershire GL50 4SH
Tel: 01242 584420
Email: info@cotswoldrda.org.uk
Website: www.cotswoldrda.org.uk
Stay up to date with furniture design trends
Subscribe to our newsletter and follow us on Twitter or LinkedIn.