Creating a Dynamic Learning Environment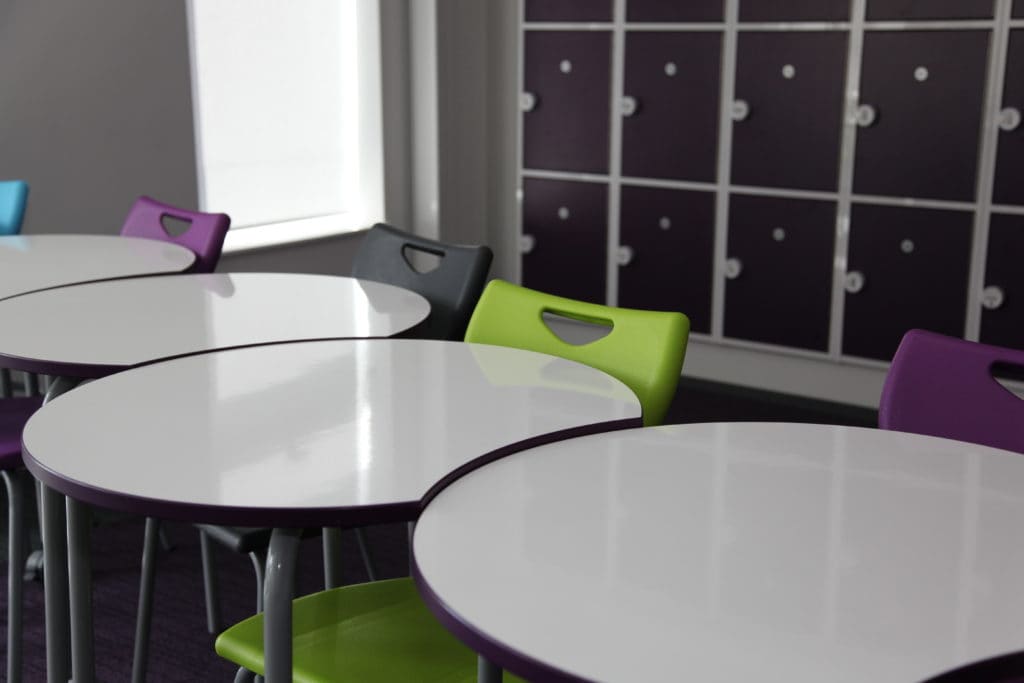 Classrooms are now required to be engaging and practical spaces that create the desired environment that students thrive in.
When designing a classroom there are now a number of core factors that are considered including the intended use of the classroom, what technology is needed and the type of furniture required.
Years ago, the classroom was based on functionality, now there is a focus on the design and environments that are created in schools.
What are the requirements to create the desired learning environment?
We have found one of the most common requirements is space which is in short supply across most school estates.
Multi-use furniture helps to maximize classroom space and facilitates collaborative classroom learning with ease. For example, the desks and chairs might have wheels on the legs making them easy to move around, with tables designed so that the shapes fit together for collaborative learning.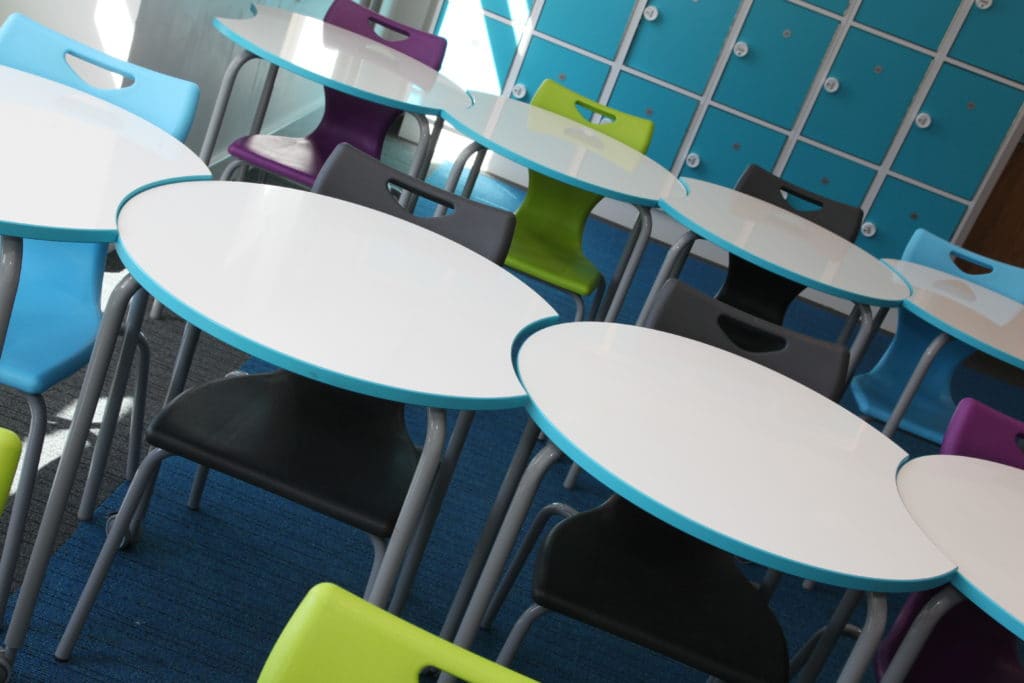 This can be achieved through investing in furniture that is tailored to specific needs, such as a desk that can be altered to different heights and a chair that can be altered to provide different levels of back support.
Investing in quality furniture
Years ago, schools purchased furniture based on budget and how many students they needed to cater to. This would determine the quality of the furniture they could afford. To put it simply, school furniture was considered as a purchase rather than an investment.
Now schools are certainly seeing furniture more as an investment. They want their furniture designed to be long lasting and designed in such a way that it will still be fit for purpose for years to come.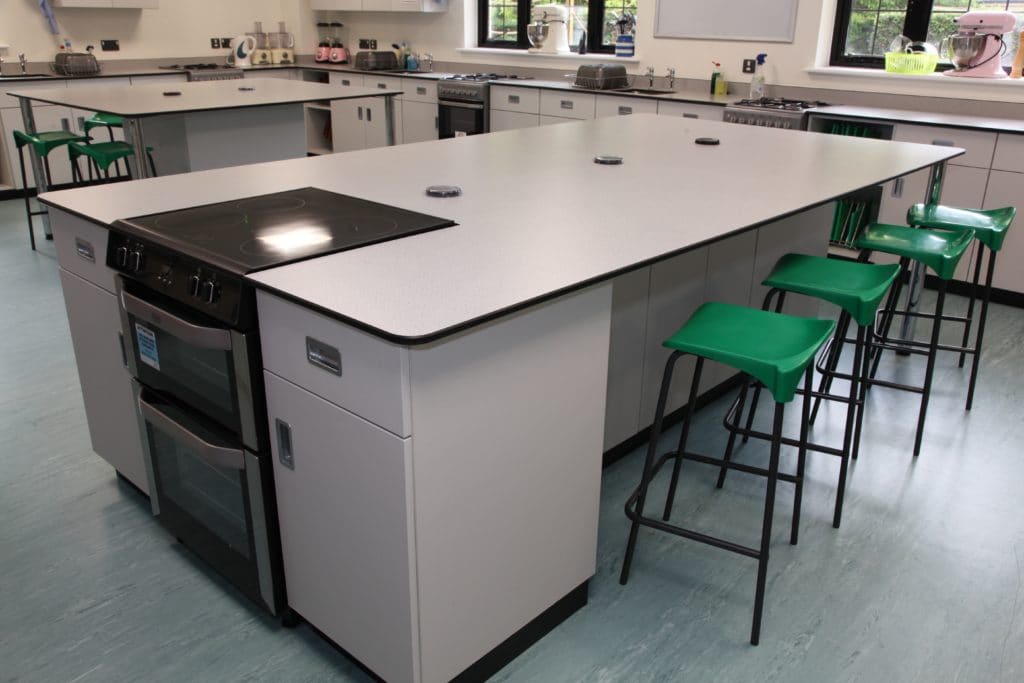 Focus on design
Furniture can now be made to the individual needs of a particular classroom or area of a school and this truly bespoke offering means that it will be able to meet all of the schools needs and wants perfectly.
Items can also be finished in a number of colours to fit in with a design scheme of a building, subject area or school.
The finish of the furniture is more than the colour or paint that can be applied. In the past, we have found that imported furniture such as classroom tables, which tend to be cheaper, would have metal frames painted with paints with high lead content.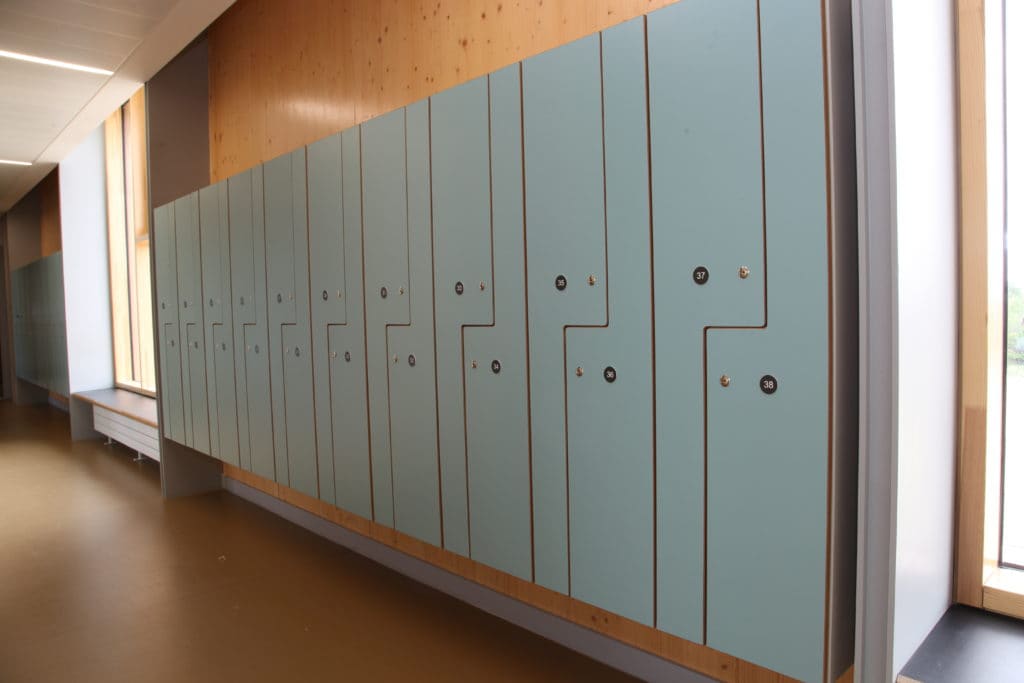 Gone are the days when dangerous, chemically-coated furniture and fittings were all-too prevalent in the UK market place. There is now a conscious effort being made by schools and furniture designers when selecting finishes to ensure all lacquers and sprays used are not only long lasting but also safe.
We only use formaldehyde free lacquer on all pieces of furniture because it's essential that only non-harmful products are used.
Integration of Technology
Over the past decade there has certainly been a shift in how technology is being used in schools. There has been an increased use of technology in all areas of teaching – technology is no longer just used in IT lessons.
Schools are now looking for furniture that can integrate a variety of technology to maximize space, whilst housing technology safely. We have also seen many schools requesting that the furniture includes charging points with the increase in the number of devices students now use.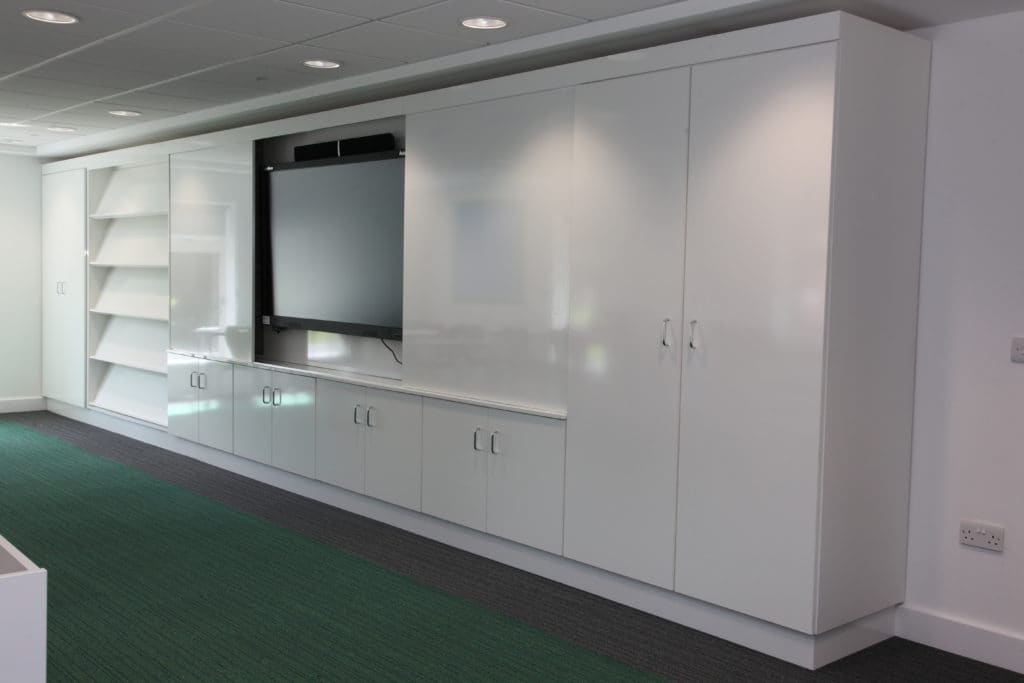 Teaching walls are great example of this as they can seamlessly integrate a smart board, whiteboard and storage that is in keeping with the design of the classroom. By combining all of the furniture and storage into one wall maximises the space the available and provides a setting that can easily be adapted for multiple use and classroom layouts.
Stay up to date with furniture design trends
Subscribe to our newsletter and follow us on Twitter or LinkedIn.