Hereford Cathedral School opens new Boarding Accommodation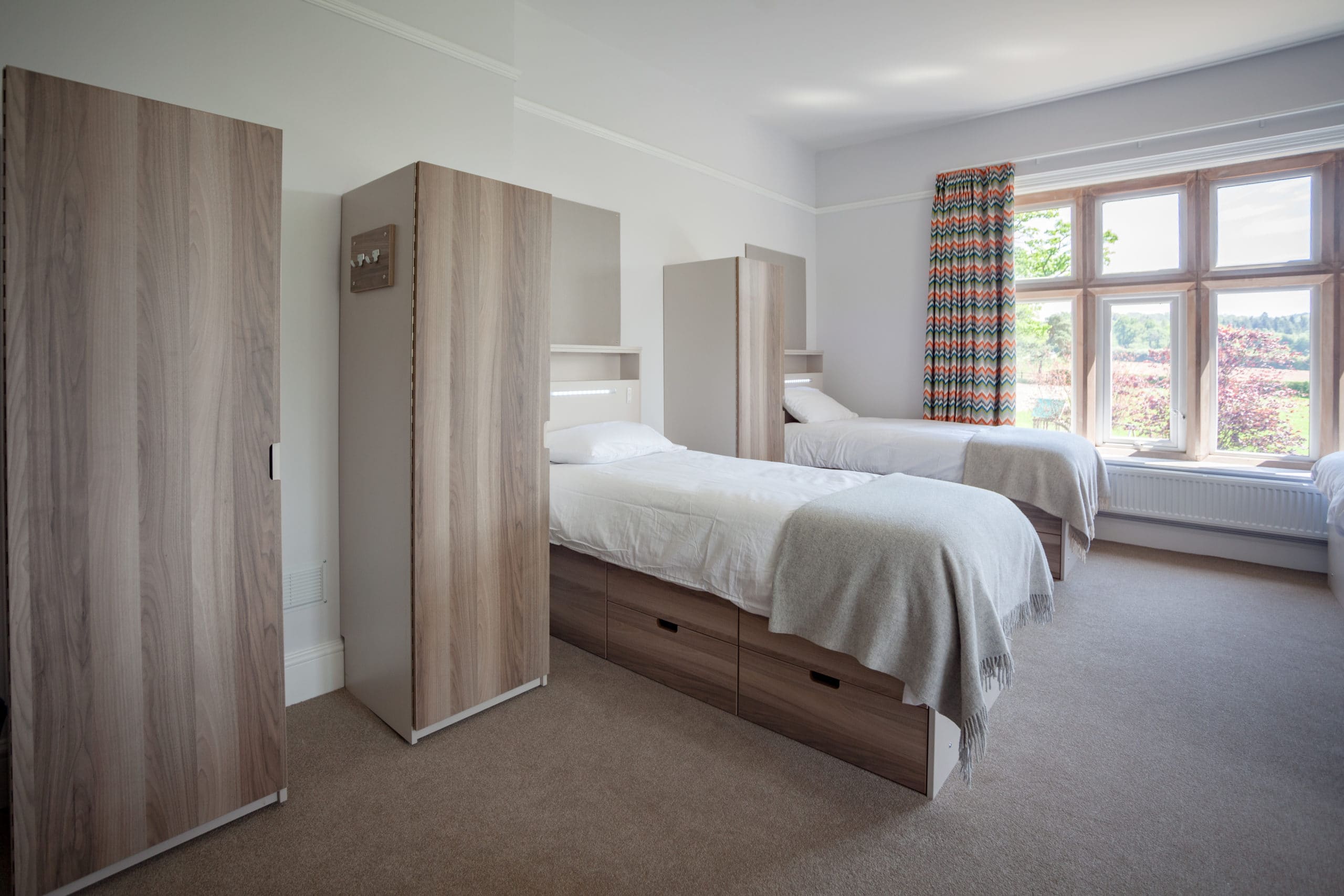 Over recent months, we have been working alongside Hereford Cathedral School and local interior designer, Verity Coleman on the opening of their new boarding house.
Hereford Cathedral School have opened the boarding house on the site of How Caple Grange Hotel, located near to Hereford city centre, which was much-loved by local families. This sees the co-educational day school re-introduce boarding which had been an integral part of the school's history.
We have worked closely with the school, architect and Verity of Rascal and Roses, to develop the design of the boarding accommodation to cater for 29 pupils in a combination of single, twin and dorm-style rooms for up to four students.
The focus of the design was to create a warm and friendly boarding environment for students who are away from their families, with the aim of creating a space that students feel at home in.
The project focused on combining the traditional with the modern, especially with How Caple being a period property, and creating modern accommodation that could withstand the busy life of a boarding house.
We have recently introduced a new Study Bunk to our Boarding Accommodation range and were delighted that Hereford Cathedral School are the first school to use them in their boarding house.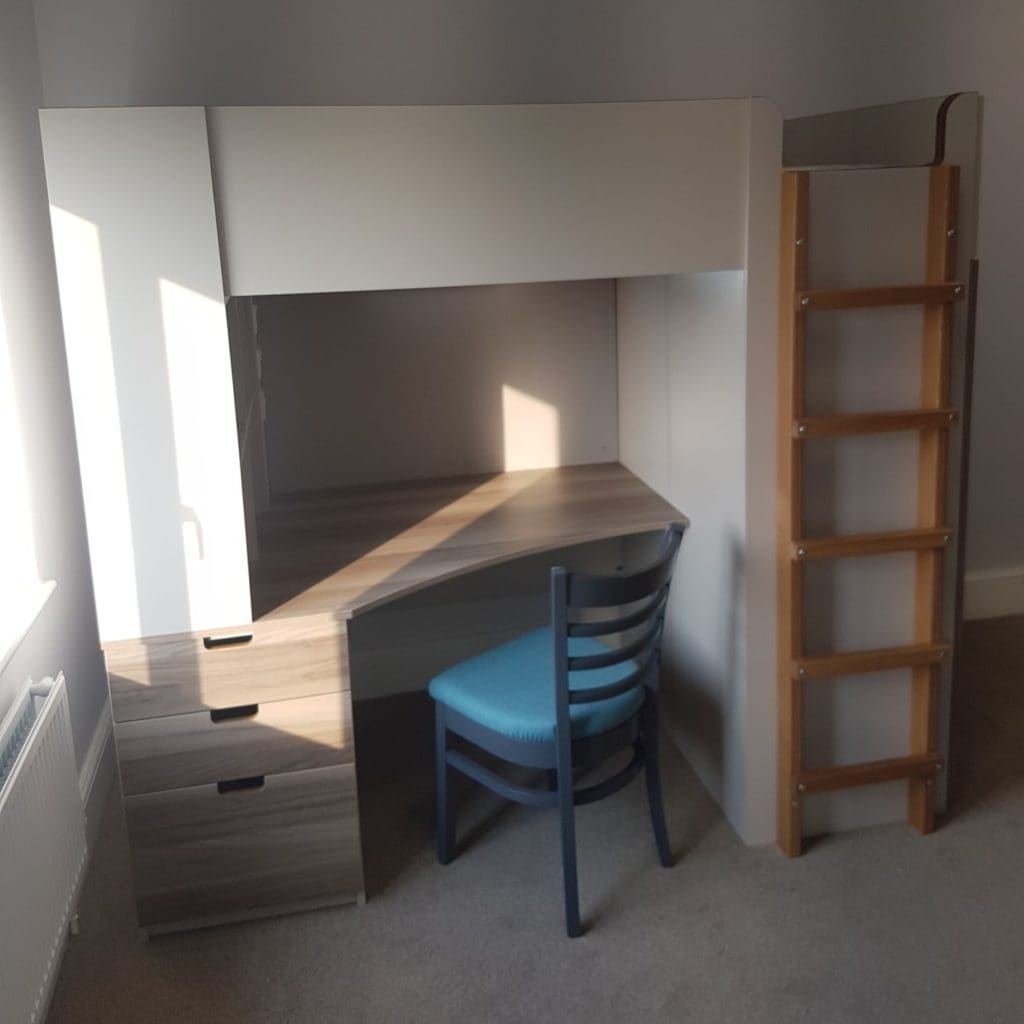 Alongside the Study Bunks, we designed and manufactured desks, wardrobes and wall bookcases which we installed in How Caple alongside the furniture for their laundry room.
Verity, a parent at Hereford Cathedral Junior School and a past pupil of the school having joined in the early nineties as one of the first girls in the Junior School, was keen to get involved with the project: "I was absolutely delighted to work on a project with Hereford Cathedral School to transform How Caple Grange into a school boarding house.
"How Caple Grange is an incredibly beautiful, traditional period property. It was the perfect project for my team who thrive on the transformation of period properties that need to be made fit for purpose whilst upholding the original character and feel."
Simon Downes, Managing Director, Witley Jones described the project as "an absolute pleasure working with the school and Verity to achieve a really good look and feel to the house.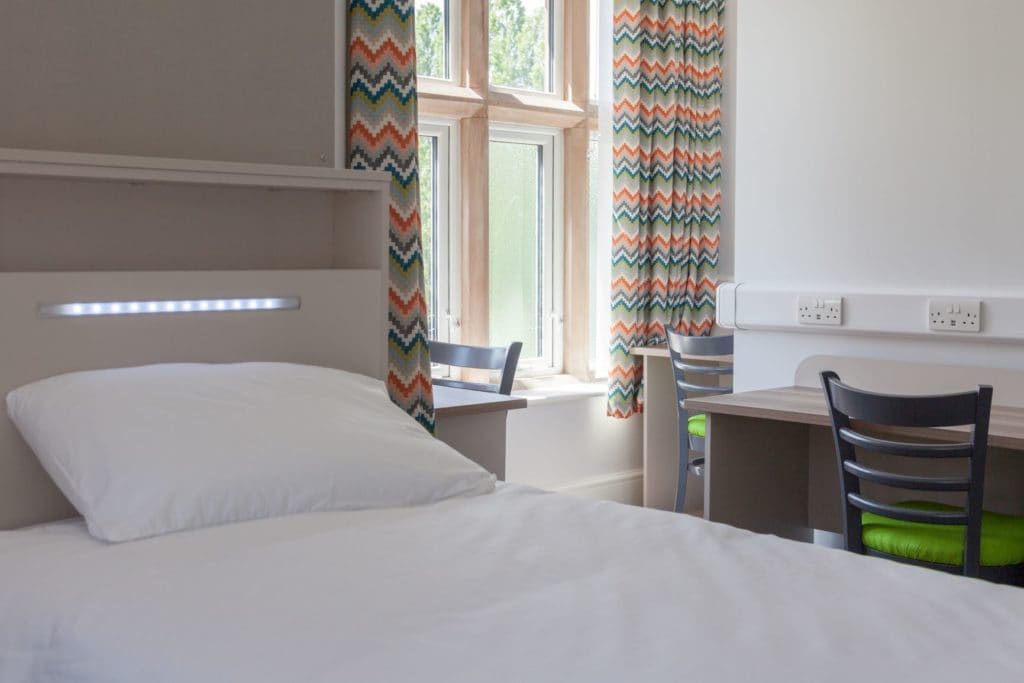 "To watch its transformation from a run-down and tired building back to its former glory has been wonderful to see. Verity gave us clear and concise instruction all along the way which made our task much easier.
"We have now carried out further works at the main school and look forward to a long working relationship with Rob and his team going forward"
Rob Pizii, Bursar, Hereford Cathedral School, commented, "Simon and the entire team at WJ have been an absolute pleasure to work with. From initial contact through to completion of Hereford Cathedral School's new boarding house, Simon and his team worked hard to understand our requirements and the individual challenges of the former hotel and the school's return to boarding after a 20 year break.
"When the time arrived to fit-out the boarding house, Simon's crew were first-class at working with the builders and my own estates team to make sure that everything was just right, despite pressures of time and other trades working around them.
"The result was a high quality and bespoke feel to each individual room which has delighted the interior designer, staff and pupils. The new cabin beds were a particular hit with pupils, providing a self-contained space which was surprisingly (to us) more popular than the more traditionally designed furniture.
"The fit out of Hereford Cathedral Junior School Science lab was equally impressive. Working to tight time and space constraints, WJ transformed a previously uninspiring classroom into something modern and practical – a delight to the science teacher, pupils and visitors.
I would be pleased to recommend WJ for their service, responsiveness and quality."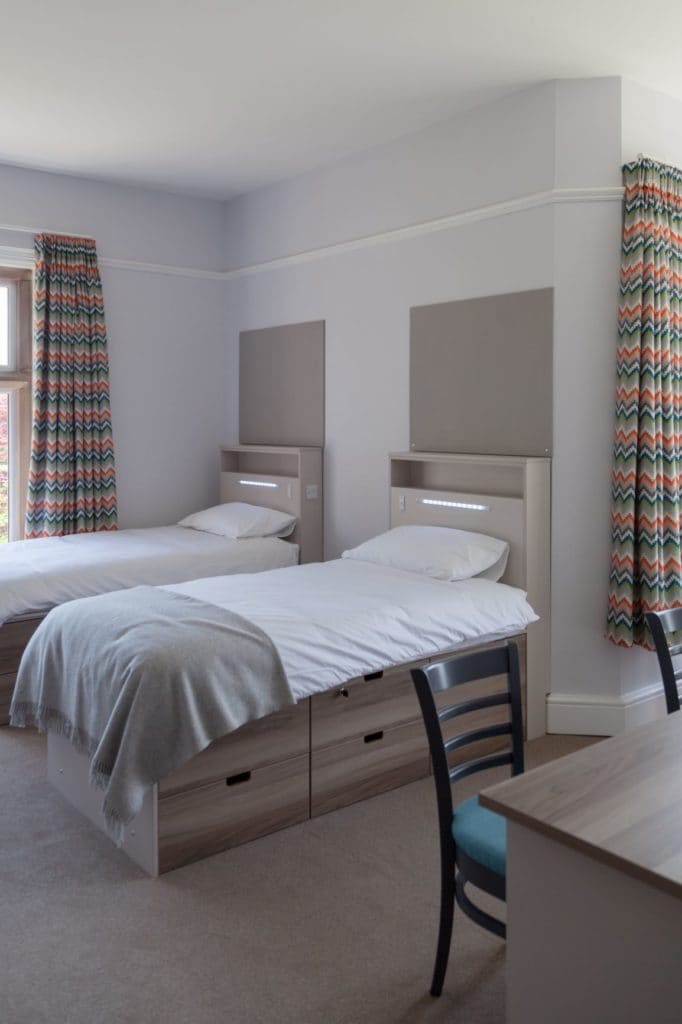 Stay up to date with furniture design trends
Subscribe to our newsletter and follow us on Twitter or LinkedIn.