Dispelling the Myths of Bespoke Furniture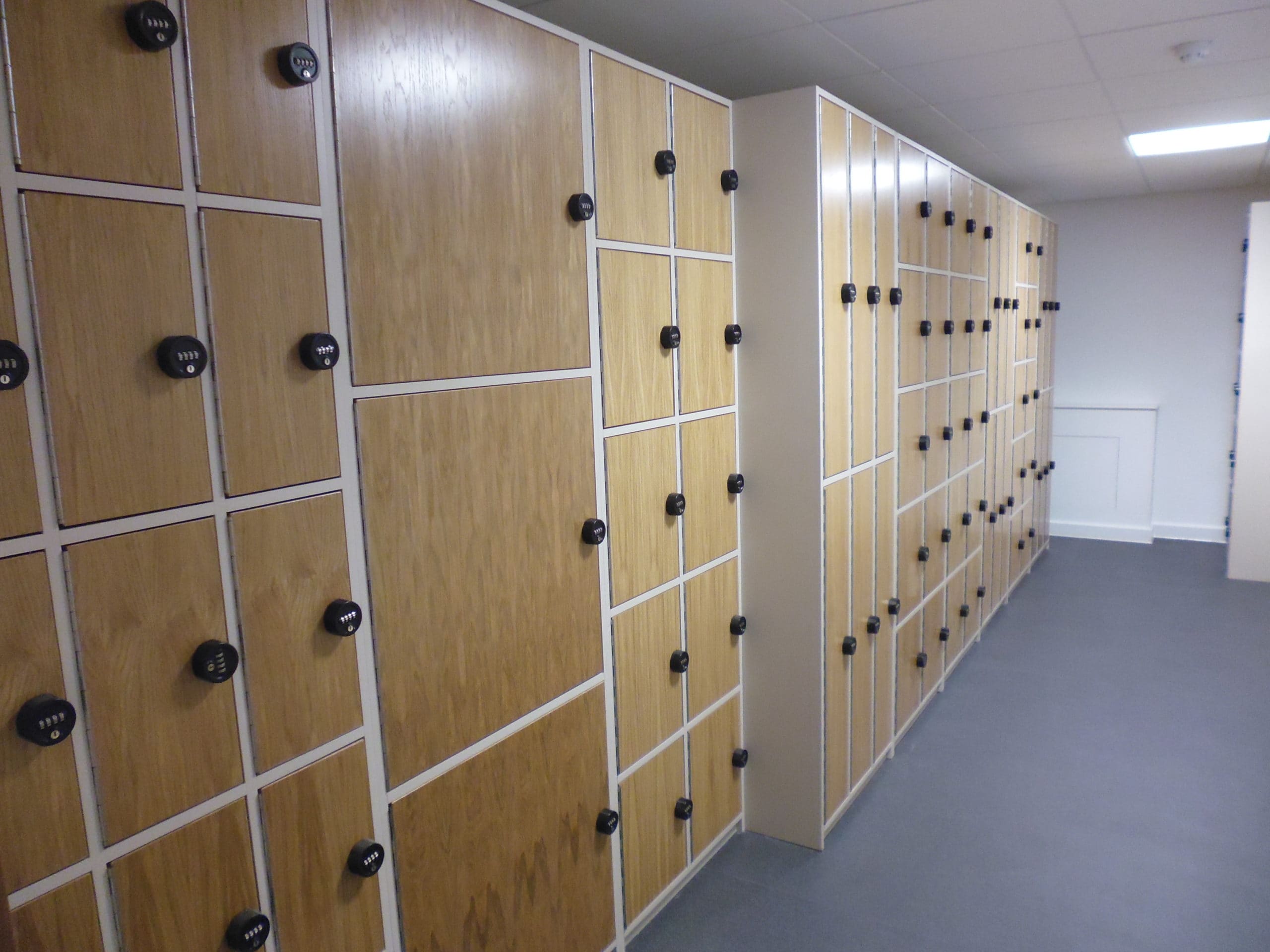 We have been creating furniture for the education sector for over 20 years and we understand that for many schools the word 'bespoke' tends to have a somewhat negative stigma attached to it.
When talking to schools, colleges and other educational establishments, we often find that they have a number of preconceived opinions of bespoke furniture based on many of the myths that they have heard which has previously put them off bespoke furniture as an option for them.
We share our insight to help dispel some of the common myths surrounding 'bespoke' furniture.
'Bespoke Furniture is Expensive'
One of the most common misconceptions surrounding bespoke furniture is the assumption that it is expensive. Bespoke furniture is often the most cost effective solution.
Better return on investment
Although purchasing furniture 'off the shelf' may initially seem like a cheaper solution, it has not been made with the intended space in mind and you will more than likely find that it doesn't fit well or meet your needs.
Bespoke school furniture has been designed for the space both in terms of the fit and purpose of the space. This therefore helps with the longevity of the furniture and makes it a worthwhile investment as it will continue to meet your needs for years to come and in turn give you a better return on investment.
Bespoke doesn't always have to be made from scratch
This 'expensive' myth also often comes from the idea that in order for something to be considered as 'bespoke' that it has been designed entirely from scratch, but this is not always the case.
With many of our clients, bespoke furniture sometimes means simply making a few small tweaks and adjustments to a standardised product.
For example changing the internal shelving and hanging configuration of one of our wardrobes, or changing the number and size of drawers in desk pedestals or chest of drawers.
With all the furniture we manufacture now being designed on our cabinet vision software before being sent to our factory, the opportunity to make furniture items bespoke is now just at the click of a few buttons.
Historically, before the introduction of CAD/CAM design and manufacture of our furniture, meant it was a much more time intensive process to make changes, as somebody would have to make it by hand.
With more time equaling more cost, this is where many of the negative cost connotations surrounding bespoke furniture have stemmed from. However, in this day and age and with the software we now use, this just isn't the case anymore.
Bespoke adjustments can be made easily, to help ensure the furniture is fit for your needs without breaking the bank.
'Bespoke Furniture takes a long time to manufacture'
We often see schools undergoing shorter and smaller projects to utilise their full annual budget and for these projects we understand you will want a quick turnaround, so you may disregard bespoke furniture as an option as you feel it won't be ready in time.
We pride ourselves on the quick turnaround we are able to offer clients, helping to ensure that their project can be completed on time, no matter how big or small it may be.
When it comes to projects, it is also quite common for schools to leave furniture as one of the last things on the list which will often force them to opt for 'off the shelf' furniture as a quick fix.
Through simply thinking about furniture early on in a project, you will have time to really consider what you want from your furniture and what will work best in the space and incorporate this in the design of your furniture, making it work for you and helping to get the most out of your investment.
'Bespoke furniture isn't for all schools'
We are delighted to work with such a wide and diverse range of schools from across both the private and state sector, helping to meet all of their furniture needs.
Put simply, no matter what type of school you are, not all of your classrooms and spaces are going to be perfectly symmetrical or simple square or rectangular rooms. Therefore, you will at some point have a need for bespoke furniture, however it may just be that you require just one or two bespoke pieces, such as a Teaching Wall to maximise space or a teacher's desk that can perfectly fit into the corner of that oddly shaped classroom you have.
Or on the other hand you may require a whole room to be kitted out with bespoke furniture, as it is so unique in design or shape.
Bespoke furniture is for all schools and can really help you to maximise space and ensure that every room is fit for purpose.
One final note…bespoke is not just about the furniture
Bespoke is also about the service we provide to each and every client we work with.
Our consultation process is all about understanding your requirements and budget, so we can advise on the best solution for you. We pride ourselves on the flexibility we provide for schools, providing an entirely tailored service and project to work around their needs and budget.
We also provide a bespoke delivery service for clients. We don't just send a lorry driver and dump a pallet of furniture at a school's doorstep. Instead we can tailor the delivery, so that we provide the best service for each school.
This could be providing a driver-only delivery service, if the school has the resources (and inclination) to carry in, distribute, unwrap and install the furniture. We can also provide a delivery and carry in service for the school to unwrap and install, or we can provide the full turnkey solution, so that the school does not need to involve any of their resources.
If your project is running behind the original deadline, we can also store items of furniture for you for as long as you need and rearrange a delivery time that is better suited to you.
Or if you are carrying out a large project such as the refurb of a number of classrooms, we can even arrange for a 'staggered' delivery approach, delivering furniture for each room as it is completed, so the room is ready to use again as soon as possible to help minimise disruption and downtime.
We hope this blog has helped to provide some clarity on the misconceptions you may have had around bespoke furniture and if you'd like to discuss your requirements for bespoke furniture, we'd be more than happy to share our knowledge and expertise to help you find the best solution for your school.
Stay up to date with furniture design trends
Subscribe to our newsletter and follow us on Twitter or LinkedIn.