Does your boarding accommodation furniture meet the new National Minimum Standards for Boarding?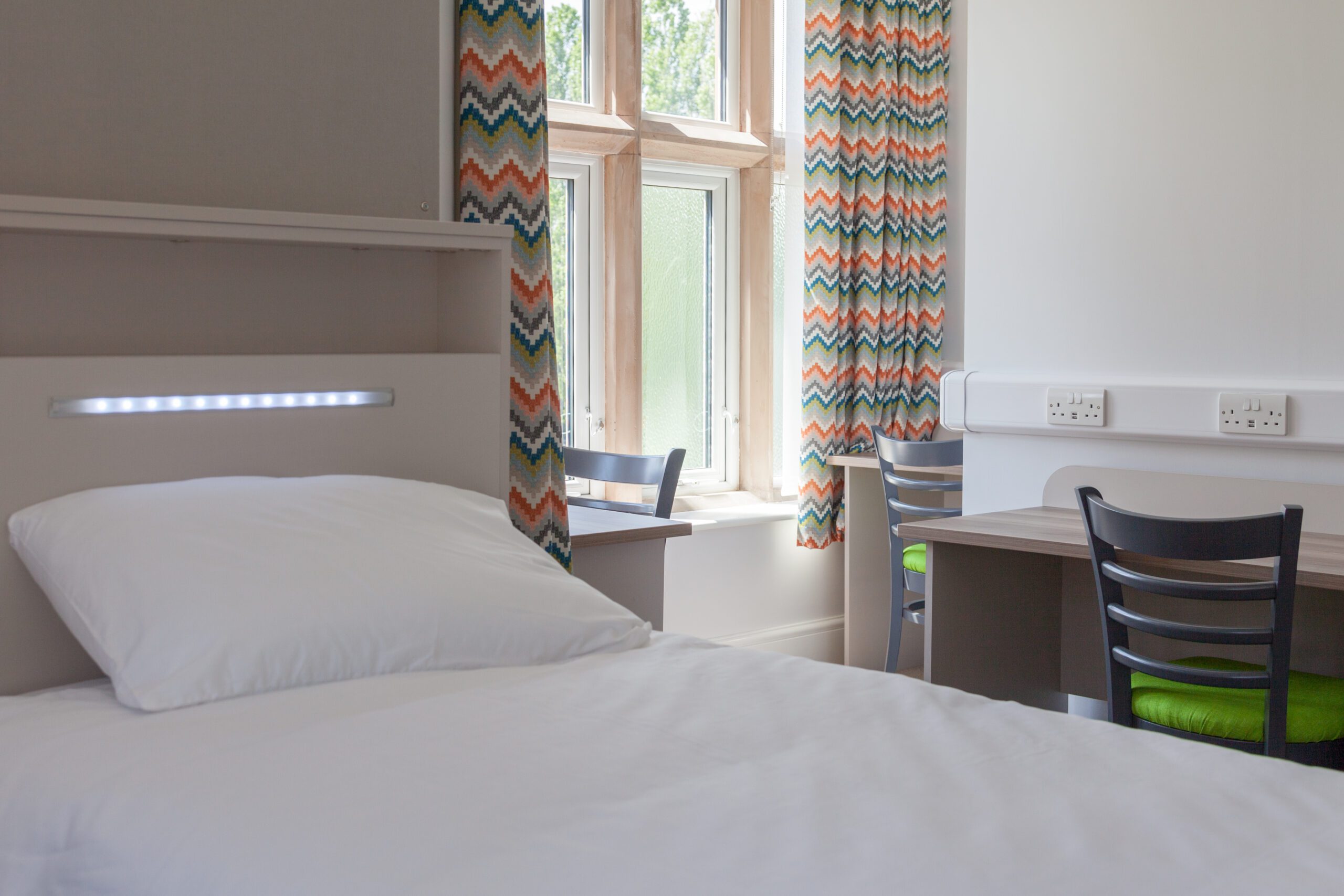 As of September 2022, the Department for Education issued new National Minimum Standards for Boarding with a focus on creating a homely and welcoming environment where boarders feel safe and comfortable.
It is important for schools to review their boarding accommodation furniture against the National Minimum Standards for Boarding guidance. Your furniture provision which previously needed only to be suitable or adequate must now be 'good', and this raises questions, particularly around matters such as bunk beds.
Witley Jones Furniture design and plan your boarding houses to create comfortable environments that are a home away from home. We manufacture boarding accommodation furniture with comfort, practicality, and security at the forefront of our thinking.
In this blog we dissect the new minimum standards to highlight how you can make improvements to meet the requirements.
4.1 Good quality sleeping accommodation is provided, well organised and managed – ongoing assessments of risk
During our detailed site survey and space planning phase at the beginning of each project, we ensure the available floor space is safely and intelligently optimised to house the required number of students.
Having worked with over 500 boarding schools, we are familiar with unique spaces and challenging configurations in listed and historical buildings.
With our wealth of experience, we support you by providing a range of innovative design ideas and solutions to create comfortable spaces. We assess the potential risks of how the accommodation will be used by boarders in order to make informed and practical suggestions.
4.2 Good quality living accommodation and equipment, including internet access, is provided for boarders for purposes of organised private study.
When designing a set of furniture for a boarding house, we seamlessly integrate power sources, lighting, and internet connectivity which are now fundamental for students.
We have recently launched a newly designed Study Bunk which was first installed at Hereford Cathedral School, comprising of a spacious desk, ample storage space and seating alongside a bed and wardrobe. We have manufactured and installed circa 100 of the newly designed Study Bunks across the UK since their inception in 2019.
The Study Bunks can be tailored to your specific requirements with the ability to integrate drawers, cupboards and shelving into bed units. Pupils are provided with ample space to securely store belongings as well as equipment to study.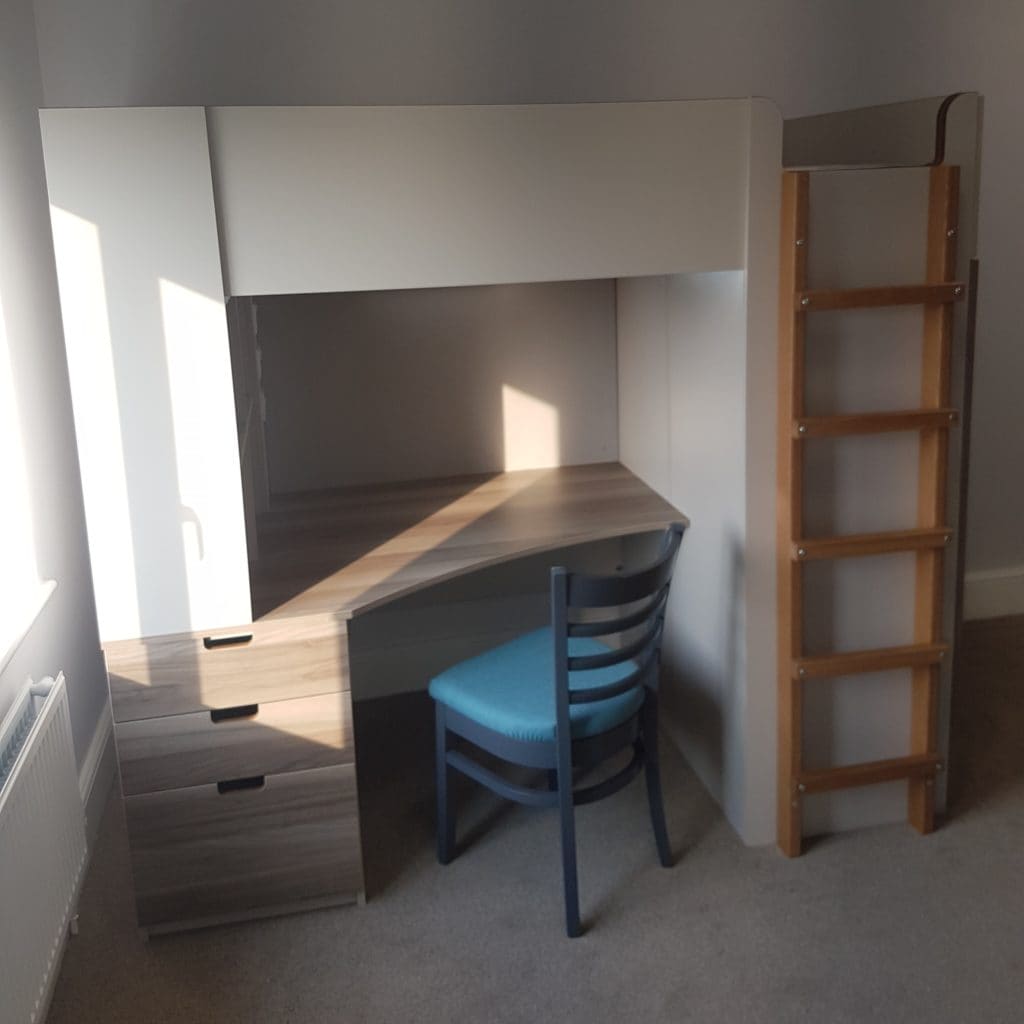 4.4 Boarding houses and accommodation are well lit, heated and ventilated. Adjustments made for accessibility for people with disabilities
All of our boarding accommodation furniture is bespoke, therefore it can be tailored for a boarder's specific requirements in order for them to safely access and use it.
We work closely with you and your team to ensure that all furniture is designed and manufactured to provide accessibility for people with disabilities and special educational needs.
We can tailor your boarding furniture to suit the needs of students with mobility issues such as lower beds, height adjustable desks and pull down/out hanging rails within wardrobes.
Our collaborative approach, working alongside schools, main contractors, and sub-contractors allows us to factor in the utilities, infrastructure, and requirements of the space which is seen in our floor/space planning.
All of our veneered furniture range is finished using formaldehyde-free lacquer that is chemically resistant and does not easily get worn down from cleaning.
4.5 Well furnished and sufficient size for the number of boarders
During the design and planning stage, we concentrate on space optimisation to safely and comfortably accommodate the required number of boarders whilst ensuring we are not overcrowding the rooms. We are able to develop innovative furniture solutions to help save space and fit more students in a bedroom such as the Pod Bed which comprises a wardrobe, lockable space, and headboard with integrated electrics as supplied to Bishops Stortford School.
We design and manufacture bespoke accommodation sets, comprising of a bed, wardrobe, storage, desk and seating. Sets are designed and configured in a boarding house to ensure each student has the required furniture and living space to be comfortable.
At Witley Jones, we are proud to offer a 10-year fair wear and tear guarantee with all of our furniture, providing you with assurances that our furniture is well built, using the very best materials to stand the test of time.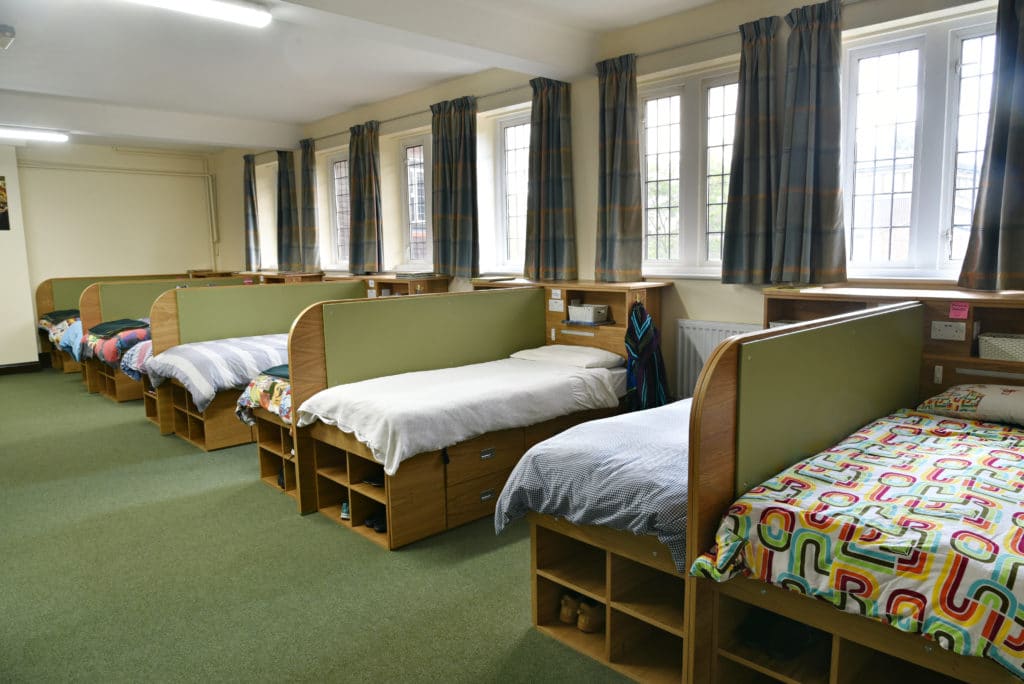 4.6 Boarders can personalise area / space
Supplying students with pin boards and notice boards allows them to really make the space their own with photographs, posters and personal items.
Neatly introducing shelving where appropriate to provide additional storage space for personal items is also an important consideration.
During a site survey and design stage, we will often identify spaces or areas within boarding houses that are underutilised and make suggestions to provide additional storage space, for example, window-sills or alcoves where shelving may be suitable.
5.3 Good protection provided for boarders personal items, valuables and money
A range of locking systems can be built into drawers, cupboards and storage to provide students with the ability to securely store their belongings.
We have many locking systems as standard including a hasp bar (which would be fitted to a door or drawer front, for students or schools to provide padlocks), a lock and key system, a combination lock, a digital safe or the option of using something more specific like coin-operated systems in lockers.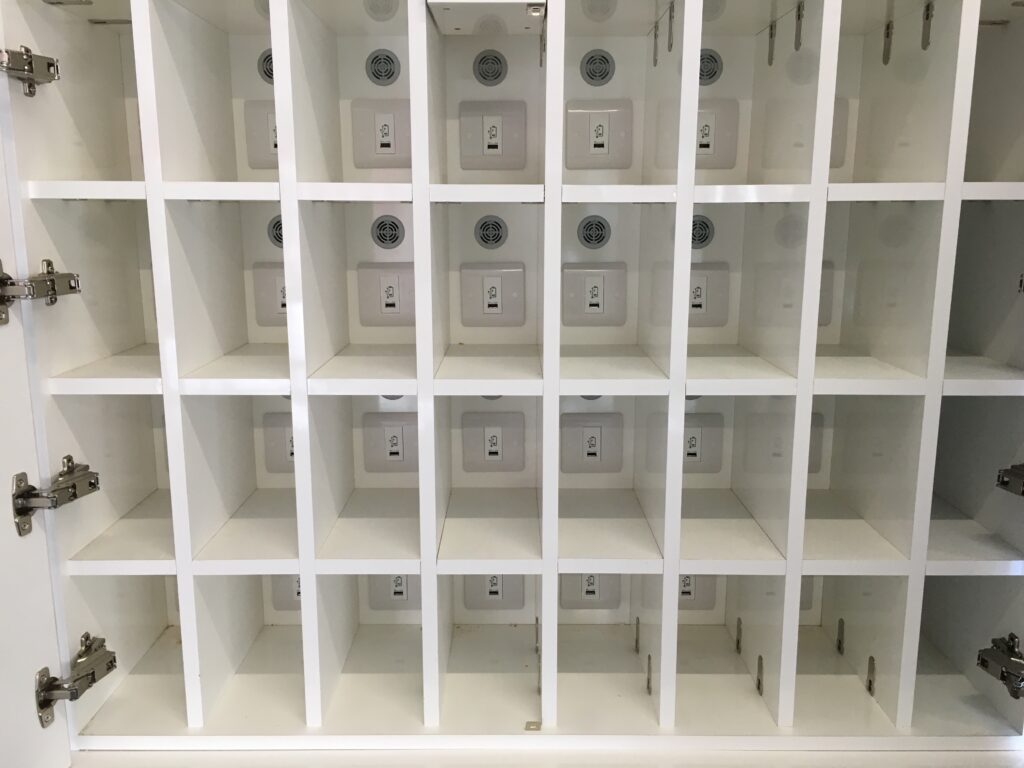 If you would like to discuss the new National Minimum Standards for Boarding Schools and what this means for your furniture, please contact us and we will be more than happy to help and advise you.
Stay up to date with furniture design trends
Subscribe to our newsletter and follow us on Twitter or LinkedIn.