Getting the most out of your School Furniture Budget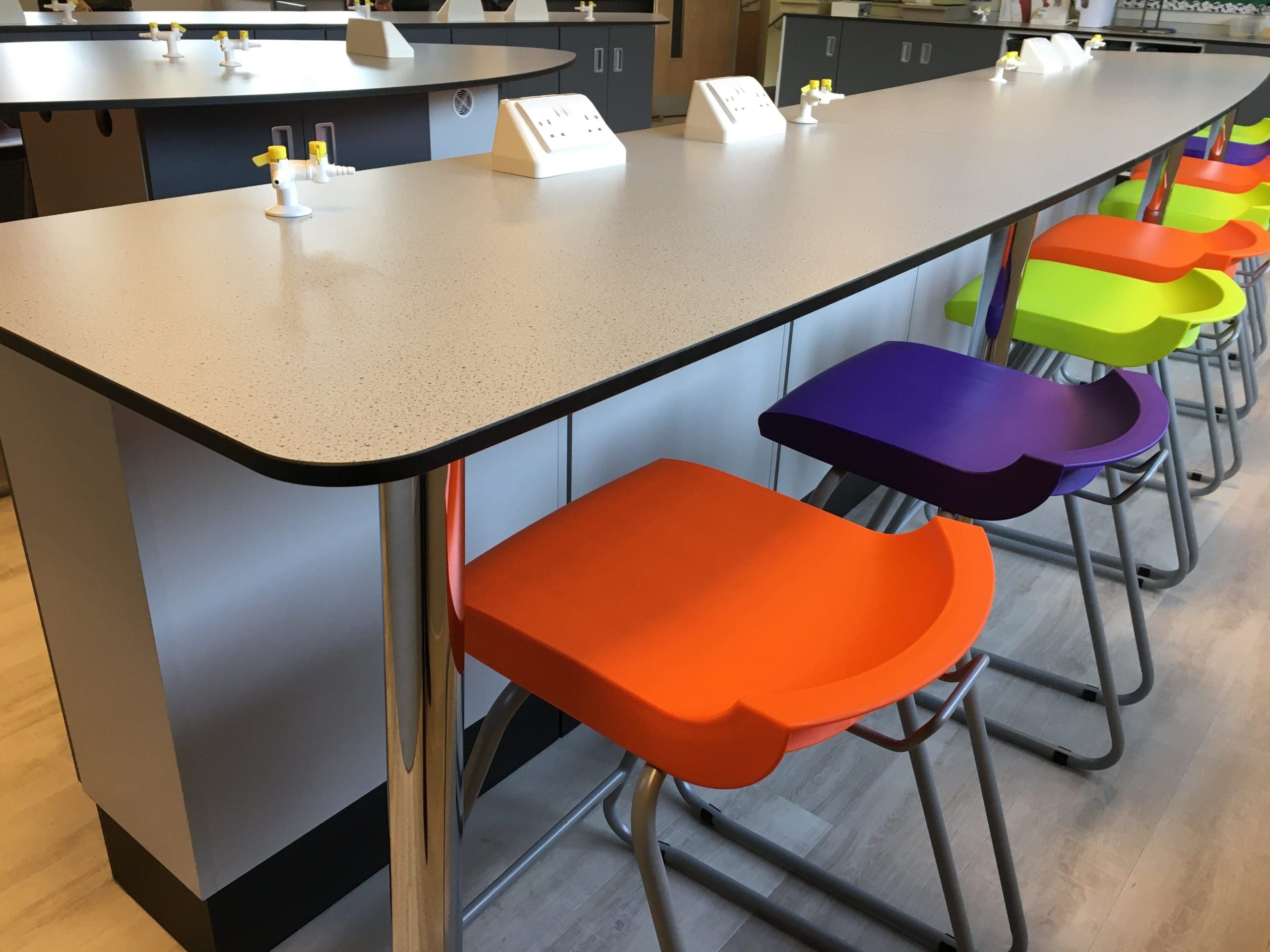 It is essential that schools are able to maximise their school furniture budget and the best way to achieve this is through working alongside organisations who are experienced in providing services that meet the unique requirements and budgets of the education sector.
Whether it is part of an expansion project, plans for refurbishment or replacing furniture pieces that have succumbed to wear and tear, when it comes to your requirements for school furniture, we can support you.
Experienced School Furniture provider
We have over 20 years' experience supporting schools and meeting your furniture needs, regularly adapting our designs and products to ensure we can continue to meet their requirements, budgets and meet the needs of 21st century learning as it evolves.
Recent months have also seen us working with schools to help them overcome many of the new challenges the pandemic has presented, with a key focus being on maximising the space available to provide a safe learning environment.
Providing quality and value
We work to understand your true needs for furniture and offer a fully bespoke design service, visiting you to measure the space, offering samples and producing 2D and 3D drawings, all at no additional cost.
We support you with looking at alternative solutions and offer a wide variety of choice on materials, handles, finishes and other aspects of design, allowing you to choose the best solution in line with your budget.
Another way we support clients is through our seasonal offer incentives, allowing schools to either order and take delivery of their furniture in the winter months, or order their summer requirements for manufacture in our quieter winter months, which they can then store with us until they require it.
This can provide the customer with a discount which may be a way of making a project more affordable for them.
Turnkey Service
We offer a complete turnkey service including delivery and installation of furniture and the removal of rubbish, helping to save resources and get the most out of your school furniture budget.
We know some schools will look to purchase their furniture online as they feel they are able to get better value for their money. But it is important to consider how these furniture pieces will be installed correctly, which may require additional resources which could incur unforeseen costs.
Most online furniture providers will only offer tailgate deliveries, meaning it will be the school's responsibility to offload, carry in and assemble the furniture as well as dispose of packaging. A lot of schools will not have the available staff to deal with such projects as their resources are already stretched thin.
At Witley Jones, we offer a complete delivery and installation service, so your new furniture is operational with no input from your staff, leaving them to get on with their usual role.
Agile Furniture solutions
Investing in agile and multifunctional solutions will ensure you have furniture that will be able to support you both in the current climate and for years to come.
Agile furniture enables you to use a classroom for a wide variety of lessons and activities, whilst also helping you to maximise the space you have available.
A great example of this is a Teaching Wall, providing teachers with much needed storage space as well as a central point in the classroom. Together this allows greater flexibility to arrange the rest of the classroom in any way they wish; for example, moving tables together to create collaborative learning opportunities. Or clearing the tables and chairs away to create an open space for subject such as drama and dance.
Durable school furniture solutions
The materials you choose need to be durable enough to withstand use in an education environment for years to come to truly help you get the most out of your investment.
An additional consideration in the current climate is also around durability in regard to a material's ability to withstand increased and frequent cleaning.
With increased cleaning required to prevent the spread of infection, surfaces need to be wiped down more frequently throughout the day. Increased and more frequent exposure to cleaning could be damaging to your furniture, so the materials you choose need to be durable enough to cope with this.
As specialists in creating furniture for the education sector, we can work with you to provide solutions that meet your needs and school furniture budget, helping you to maximise your spend and provide solutions that will meet your needs for years to come.
Stay up to date with furniture design trends
Subscribe to our newsletter and follow us on Twitter or LinkedIn.