Celebrating Our 20th Year in Business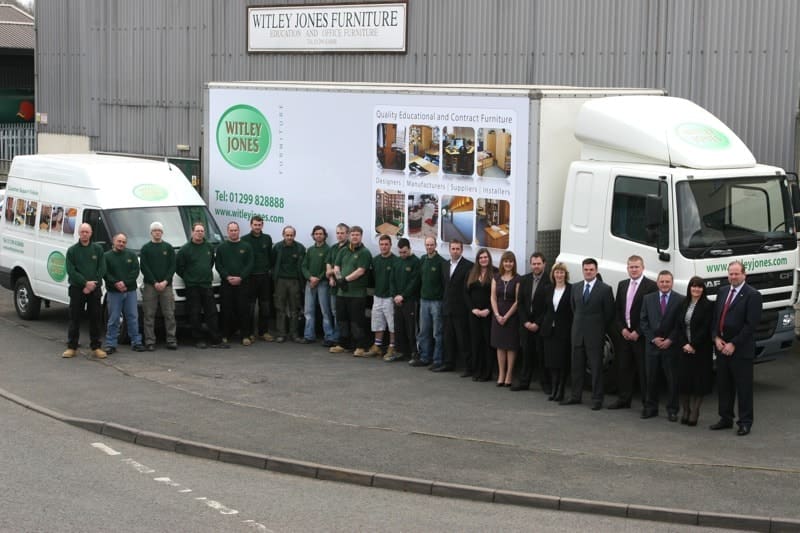 The family run company based in Stourport, set up back in 1997 by Chris and Jane Jones, manufacture bespoke furniture primarily for independent schools from our Sandy Lane Industrial estate factories employing 35 staff.
Life began at Chris and Jane's kitchen table in Stourport, having worked for HH Bushell for many years Chris was ideally placed to take up the challenge after the sudden death of Hubert Bushell and his experience in those years buying and selling ex-MOD furniture into the education sector was to prove invaluable in the coming years.
The business was formed with another former HH Bushell employee Ray Teague who specialised in the manufacturing side of the business. Simon Downes assumed the role of unofficial company guarantor in the first days of Witley Jones, eventually buying into the business some 10 years later when Ray decided to retire.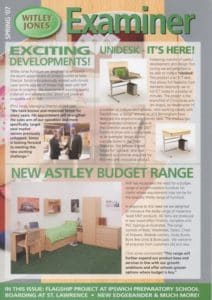 We steadily outgrew their first premises, moving to our existing site 14 years ago. The business has continued to grow, recently acquiring a further two factory units on the estate to make room for the ever growing workforce and machinery.
The family ethos has seen Chris and Janes children Matt and Lucy join the business. Matt has worked across all areas of the company since he was a young boy, helping out during school holidays and time off at University. He has a real in depth knowledge of the all aspects of the business. Lucy is studying hard to become the next financial director of the company and with all three of Simon's sons working during time off from studying. The true meaning of a family business is realised.
A loyal workforce is vital and both Matt and then Operations manager Tim Whent were appointed Directors of the business in 2016, Tim nearing ten years of service runs all parts of production and despatch and his wealth of experience is invaluable in the day to day running of the business
From its humble beginnings at the kitchen table, we have built a firm reputation for supplying high quality bespoke furniture to some of Britain's most prestigious independent schools including Winchester, Epsom, Marlborough, Bromsgrove and Radley to name but a few as well as exporting to Dubai, Sudan, France and Switzerland.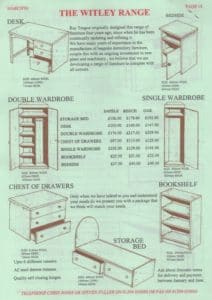 "I am delighted to celebrate the 20th anniversary of Witley Jones and this wouldn't have been without the help and support of Jane, the family, Simon and our team. We continually strive to produce the highest quality furniture for our clients, building strong long-term relationships with all of our clients because without them we wouldn't be here today.
Over the last 20 years, we have prudently invested in both machinery and more importantly people to build strong foundations in order to grow the company, innovate our offering and support the local economy, we are all extremely proud of what we have achieved" – Chris Jones, Chairman, Witley Jones Furniture.
Chris' son and Director, Matt Jones is "immensely proud of my parents for their hard work and dedication over the past 20 years, starting Witley Jones Furniture from an office in the dining room at home and turning it into to the multi million pound business we have today and I very much look forward to building on their legacy over the next 20 years and beyond."
Stay up to date with furniture design trends
Subscribe to our newsletter and follow us on Twitter or LinkedIn.