Dave Manser appointed as new Business Development Manager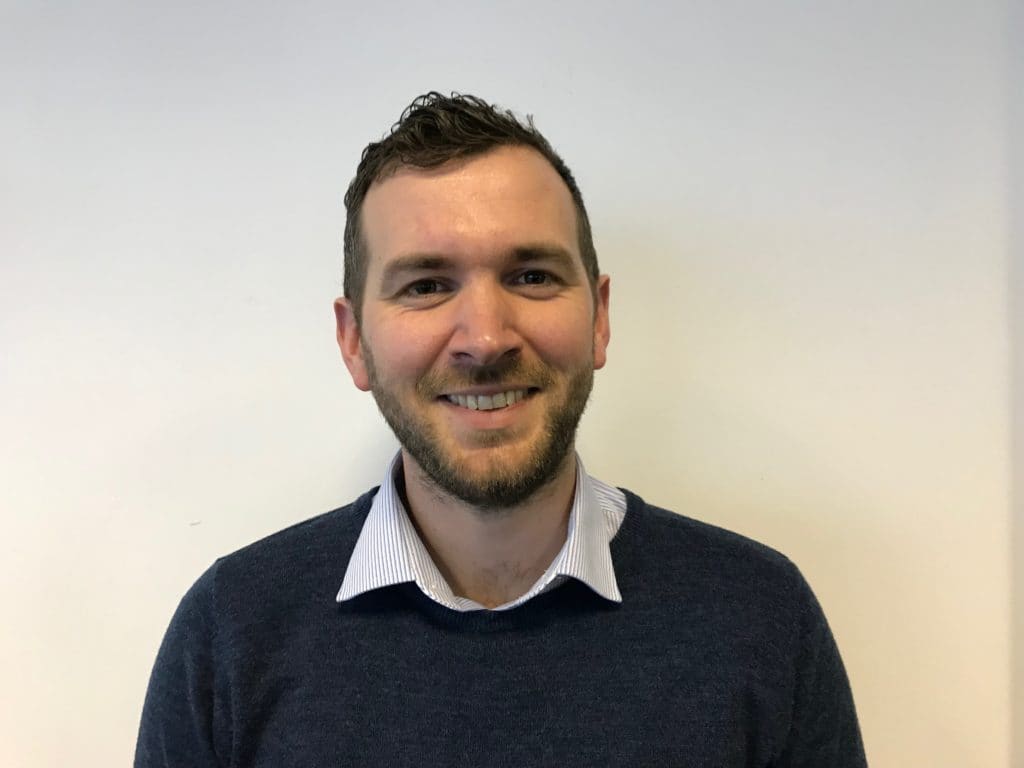 Dave Manser has been appointed as Business Development Manager to support the next stage of our growth.
Dave will be working alongside Simon Downes and Matt Jones to deliver our high quality bespoke furniture to the independent education sector.
"I am delighted to have been offered this opportunity during an exciting time for Witley Jones. Since I started here nearly 10 years ago, I have been able to learn a variety of skills in all areas of the business and this new role represents the next step in my career.
"There is certainly a sense of achievement and I can only thank Chris, Jane, Simon, Matt and Tim for giving me this opportunity. I am looking forward to the future and the challenges that lie ahead." commented Dave.
He started life at Witley Jones in the machine shop on a temporary basis before being offered a permanent position by Tim Whent who had joined as Operations Manager shortly after Dave started with us.
He soon moved onto the assembly benches before progressing into fitting and installing furniture which resulted in Dave becoming a lead site fitter.
"Meeting new people and building relationships is something that I have always enjoyed, working on site and installing the furniture allowed me to meet clients and ensure that we continually meet their requirements and expectations.
Dave continued to build a wide variety of skills and in 2014 moved into the drawing office to work alongside Nick Jeffs.
This move allowed Dave to develop an understanding of the design and pre-manufacturing side of the business and Nick was a real help in that respect.
Dave has enjoyed working in a family business which has helped him both professionally and personally. "I've been encouraged to have confidence in myself through freedom and trust and I think that's been a key factor in my transition.
By the time I had reached the drawing office, I had experienced most areas of manufacturing at Witley Jones which is the beauty of working in a tight-knit family business. There is a real need for an agile and flexible workforce which has allowed me to continue learning and challenging myself. Although my time will now be spent working with clients and managing projects, those previous experiences will stand me in good stead." stated Dave.
Over the last 18 months, he has been shadowing Chris, Simon and Matt on education projects as well as being responsible for Witley Direct, manufacturing bespoke home office and bedroom furniture.
During his time managing Witley Direct, Dave has been given freedom to win business and manage a wide variety of projects. He has also gained experience in working more closely with our clients in education.
"From his early days with Witley Jones, Dave has always had ambitions to progress within the company, from becoming our lead site fitter a few years ago to his latest new role as Business Development Manager. The recent changes within the company gave us the perfect opportunity to offer Dave this role to support Simon and I, and we look forward to working with Dave on the sales and project management side of the business." commented Matt Jones, Director.
At Witley Jones, we have an ethos of promoting from within, providing our team with the opportunity to develop their skills and build a career with us and Dave is certainly a prime example of this.
"We are pleased to have been able to offer this role to Dave and to once again promote from within the company. We all wish Dave every success on his new and exciting role with Witley Jones." continued commented Matt.
Since joining Witley Jones Furniture, Dave has seen a great deal of change in the type of furniture that clients require as well as the manufacturing process.
"The furniture we are now designing is in stark contrast to the wood grain pieces we were producing when I first started when the only requirements were for furniture to be robust and formal."
"Whilst those designs still have their place, there is now a focus on the look and feel of furniture with architects and interior designers joining the process quite often. We have also added plenty to our manufacturing and installing repertoire over time and are prepared for new challenges as a business" commented Dave.
Dave is relishing the new challenge as Business Development Manager as we begin 2018 and is looking forward to meeting new and existing clients in the months to come.
Stay up to date with furniture design trends
Subscribe to our newsletter and follow us on Twitter or LinkedIn.